Townhouses, Les Groues district
63 totally through-going housing built in wood, served by outdoor spaces
The two buildings are integrated into the Groues district in Nanterre. The urban plan of this sector was designed by l'AUC: it alternates thin buildings and strip gardens, offering the dwellings optimal views and breathing space. The projects are linked by the common design of their base: a low-carbon concrete basement that accommodates double exposure duplexes (townhouses) and workshops linked to housing (Soho). We use the full potential of the strip layout to design all the dwellings as naturally ventilated, through spaces. To the south, the communal exterior walkways are organised in shaded corridors which extend into private balconies. One thus enters one's dwelling via the exterior space, which becomes an additional threshold between the common and the private. Above the base, the entire structure is built of wood. The joinery, shutters and cladding are also made of wood, making this project a building with a particularly low carbon footprint.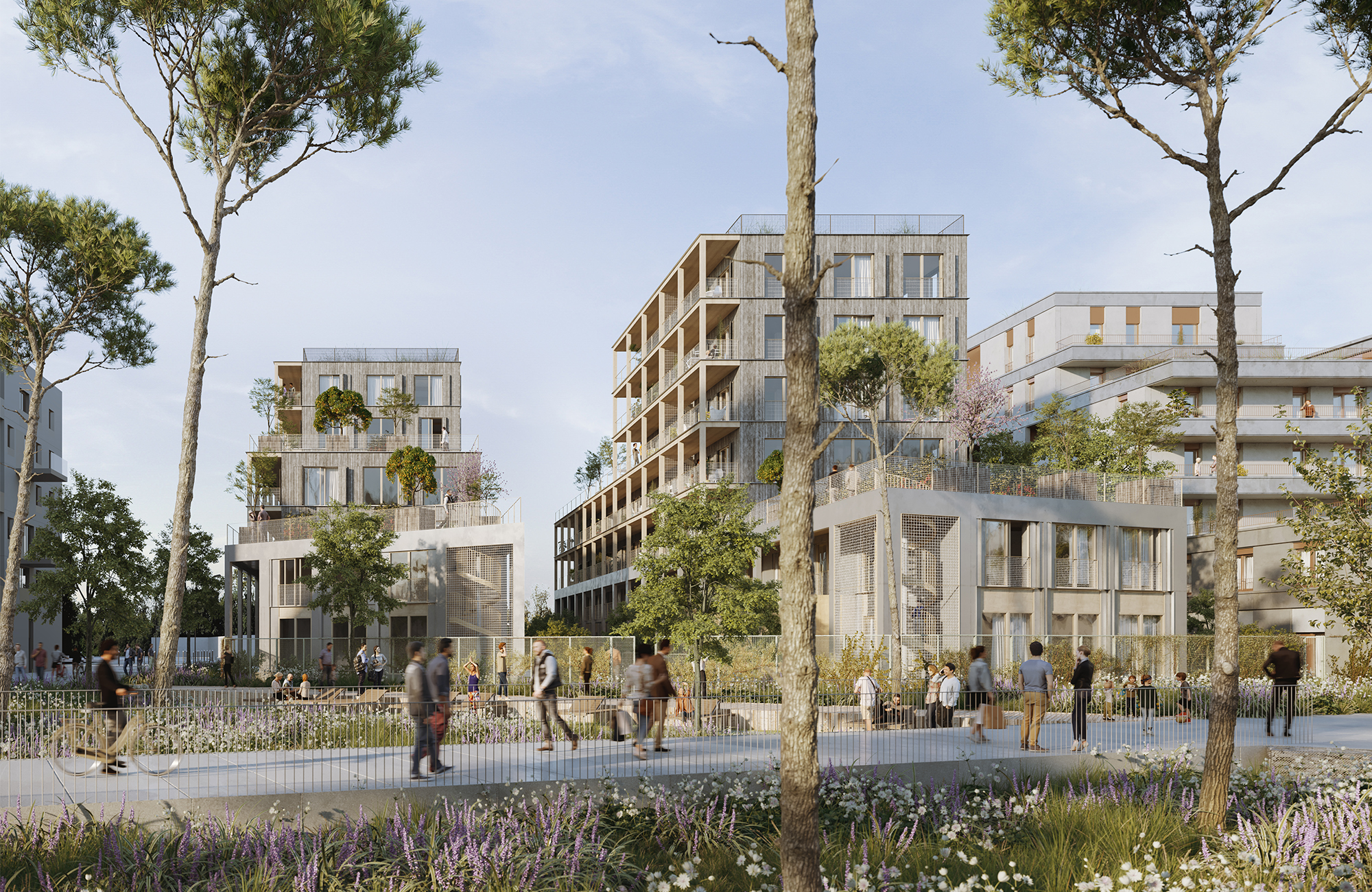 The stepped volumes offer different terraces, shared spaces or productive gardens, accessible from their own external circulation. Arranged to avoid facing each other as much as possible, the building rises to 7 storeys where the large typology apartments benefit from a triple orientation.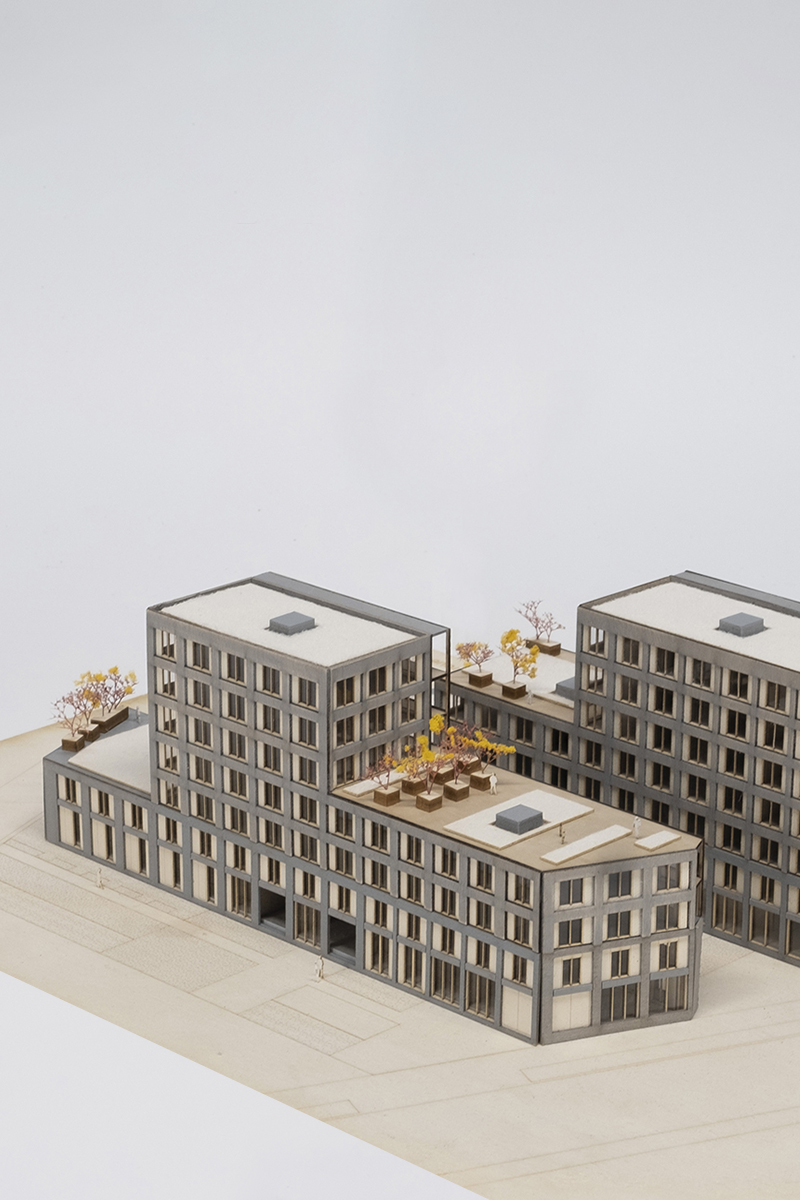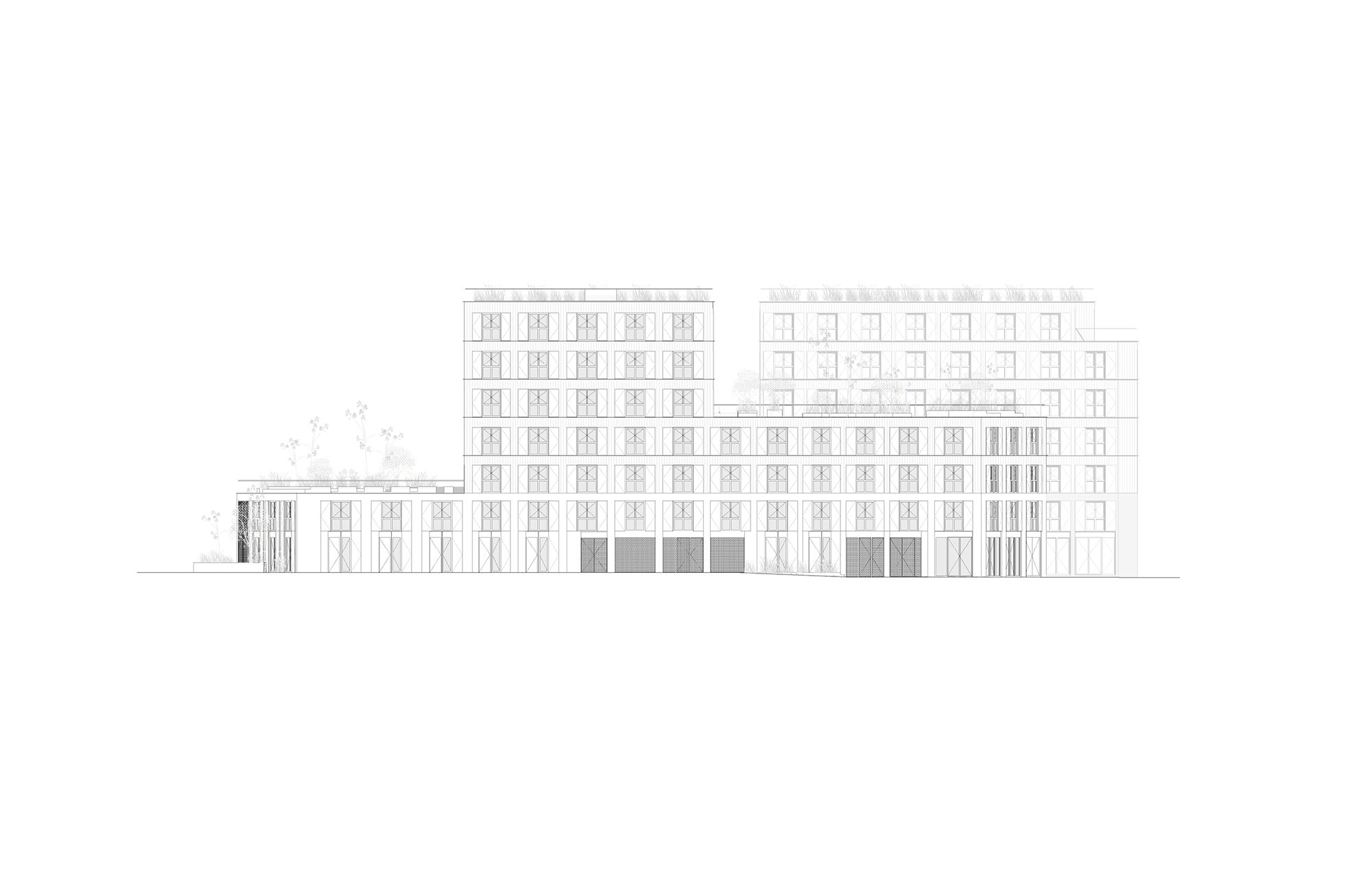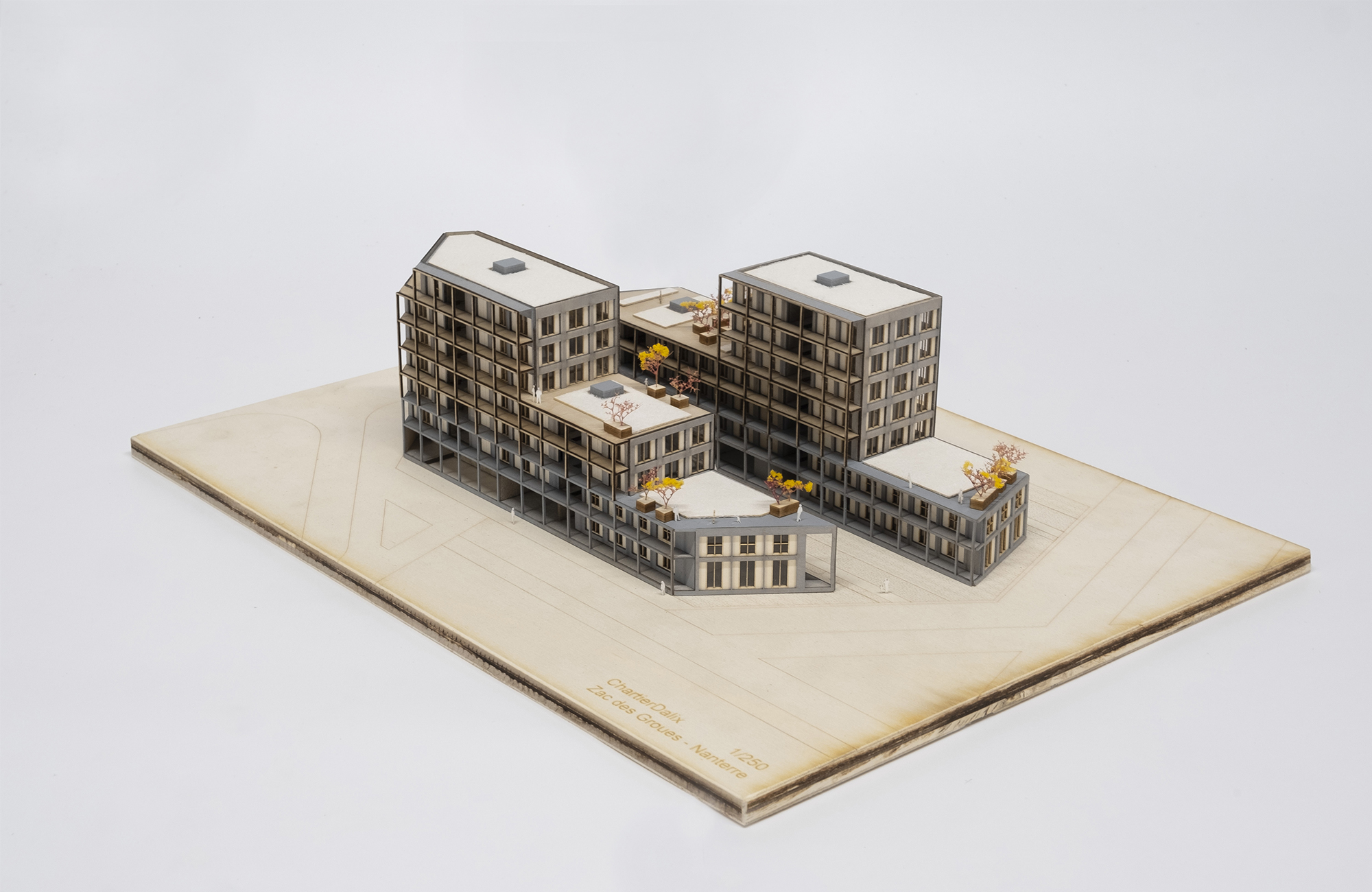 To enrich the pathways we designed the circulation spaces as structuring elements: places of crossing, of transition, from the garden to the rooftops. Whether it is a simple landing or a private balcony, the passageway also makes it possible to distribute to all of the typologies while guaranteeing their intimacy.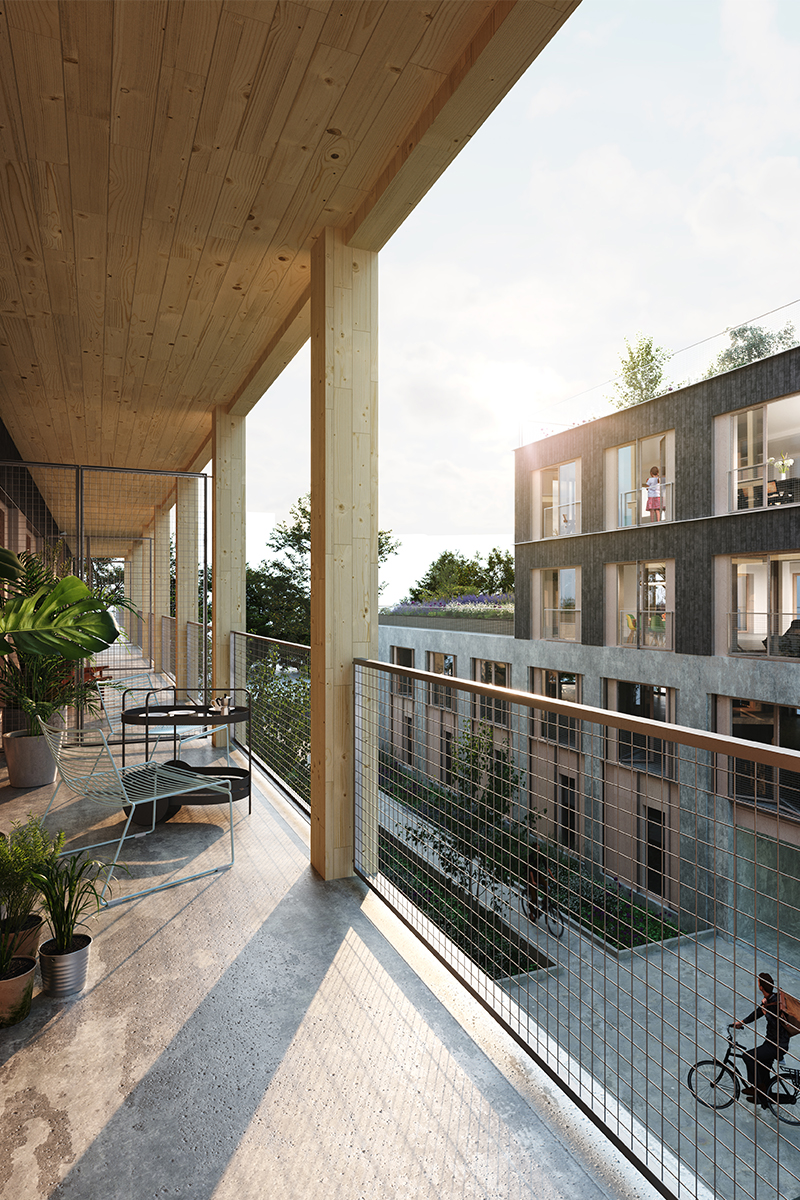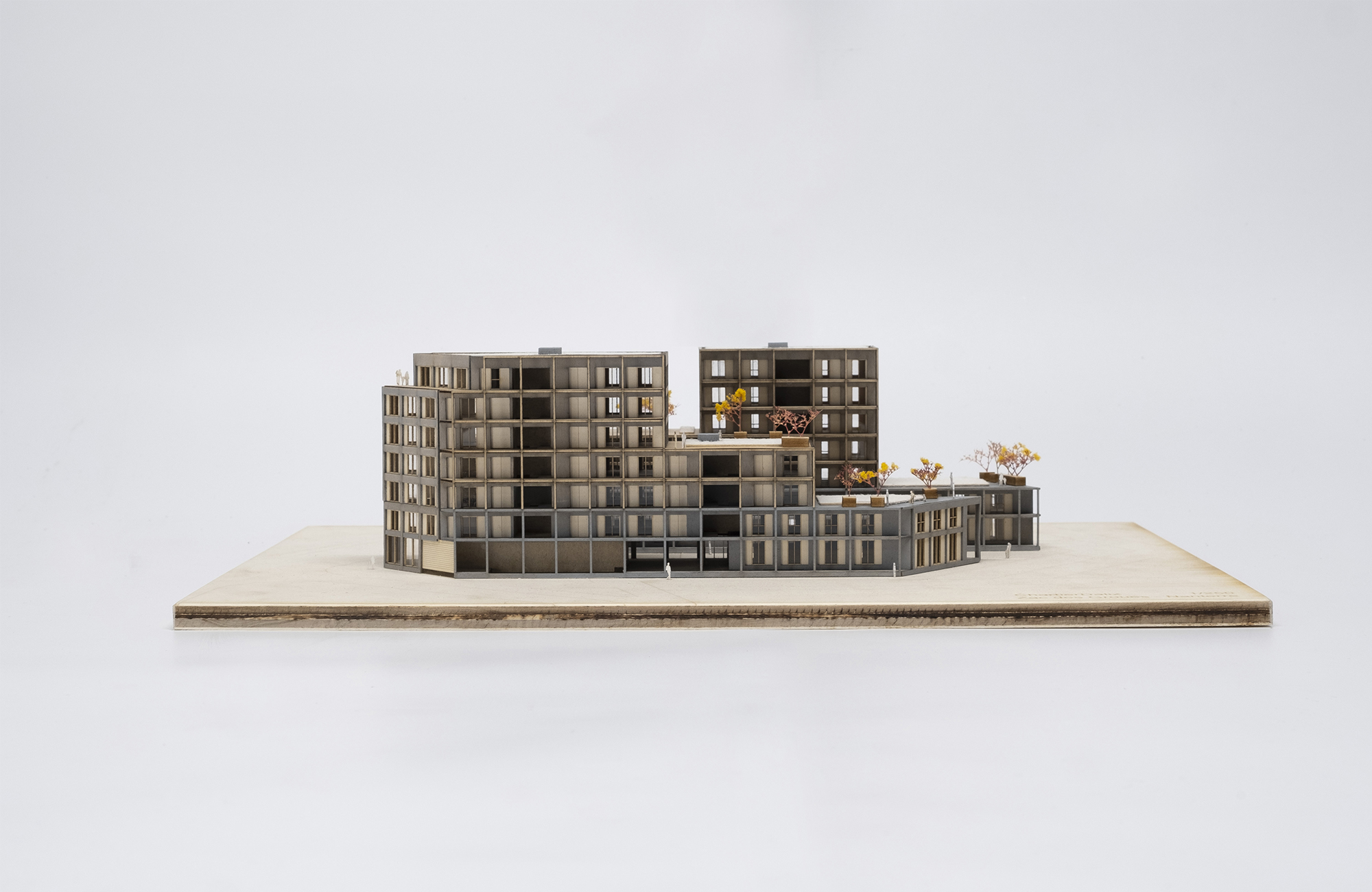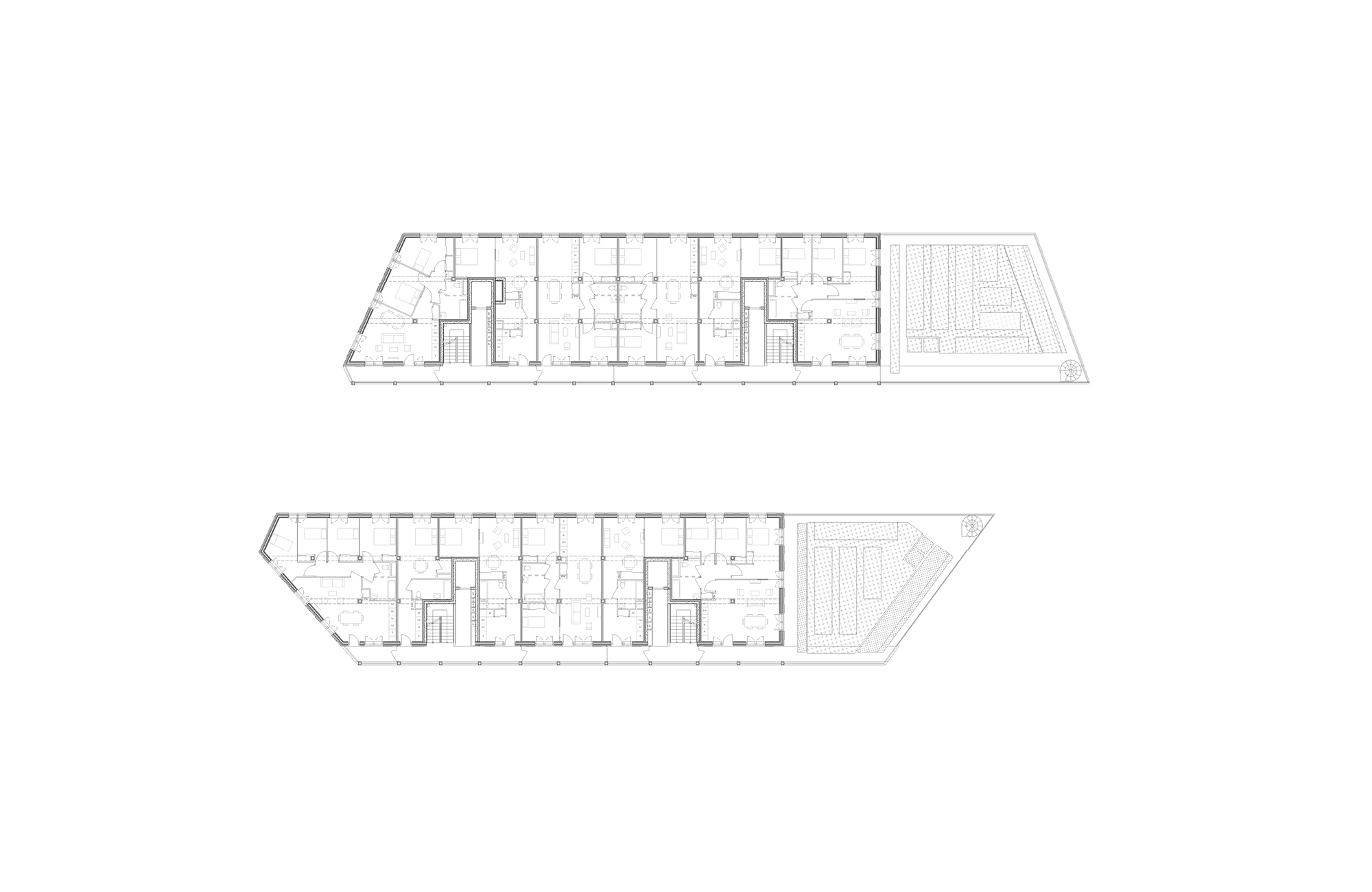 We wish to illustrate the particularities of housing and to guarantee a diversity of spaces to ensure the residents can mix with one another. Flexible due to their post-and-beam structure, the dwellings are also designed so that they can be easily transformed.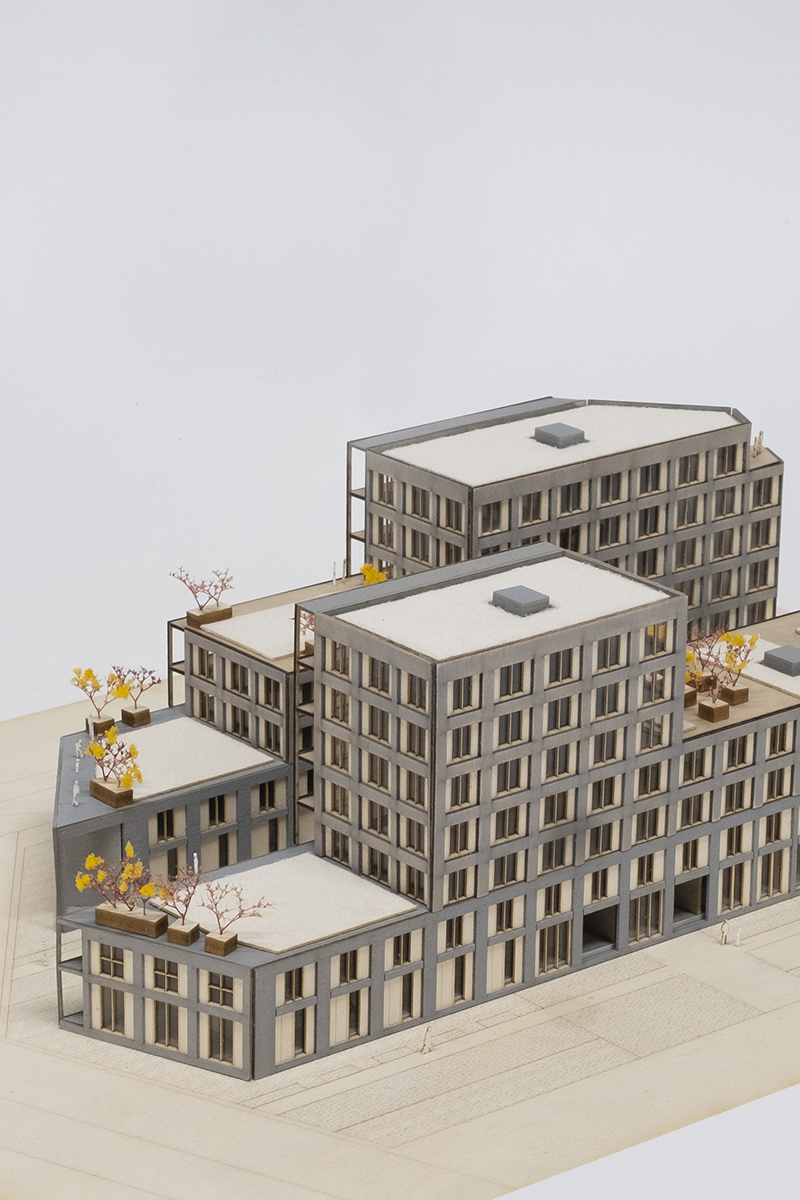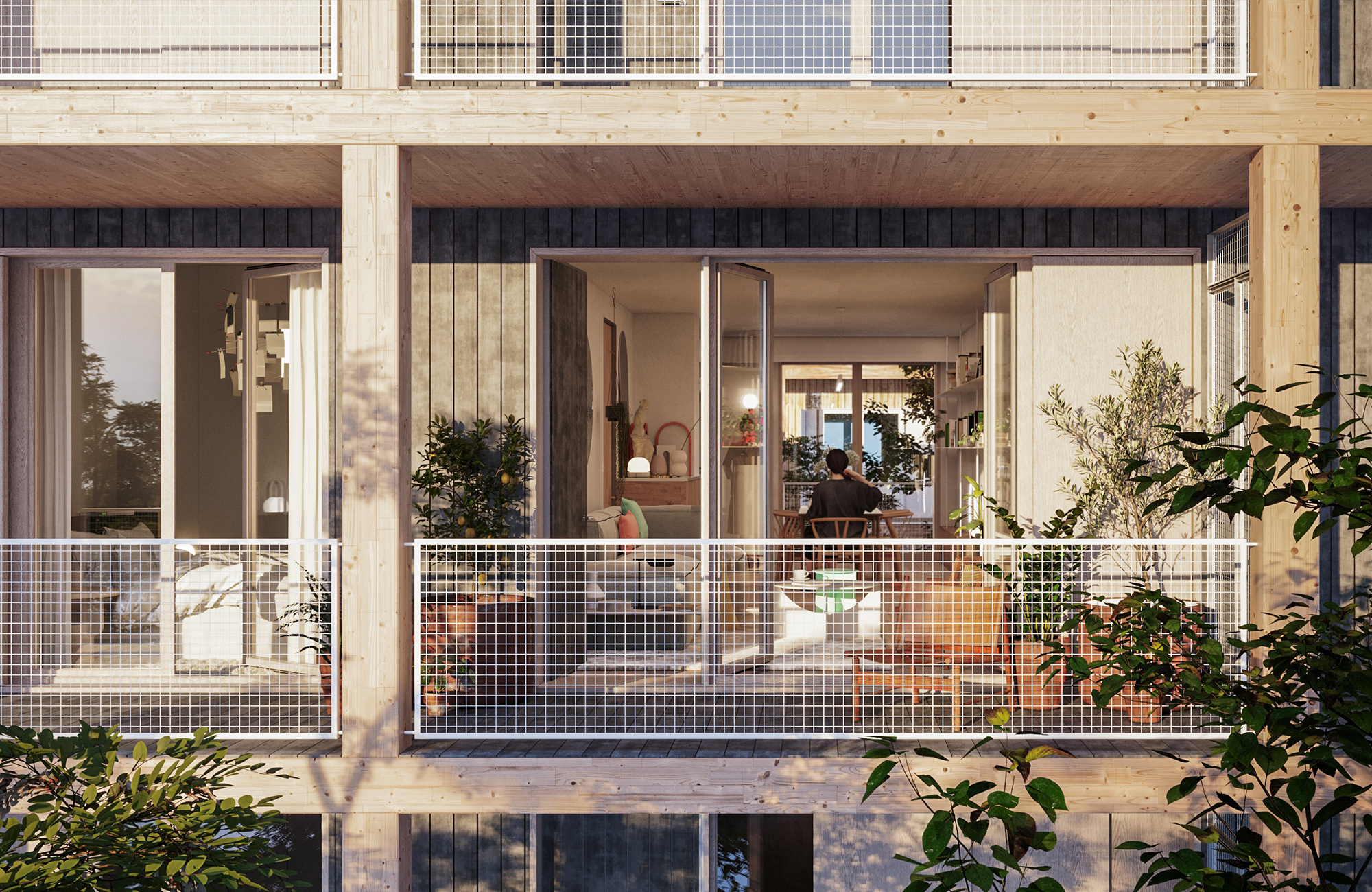 Client
Group BNP immobilier and Marignan
Team
Mugo (landscape), Khephren (structure), CET (fluids and structure), AIDA (acoustics)
Associate architects
AUC (coordinator), Ignacio Prego Muoto (associate architecte)
Phase
Ongoing, delivery in 2025
Mission
Design, visa, architectural compliance
Program
2 buildings of affordable housing, shops and workshops Soho, shared gardens, productive gardens