La Courneuve-Six-Routes station
A new Grand Paris Express station under brick vaults
The space of the hall of La Courneuve is crossing, thus creating a relationship between the city and the interior, and a dialogue between the existing site and the new station: the hall becomes an integral part of the urban space. The vaulted first floor creates a remarkable space, like the large halls of the former stations, true gateways to the city. Reinterpreted in a more contemporary way by its alcoves that frame the space, the vault of the station hall opens up in front and constitutes an easily identifiable element on the Six Roads traffic circle. In the continuity of the industrial past of La Courneuve, we propose to use brick as an identifying material, with its different possibilities of implementation: wall, vault, clear way.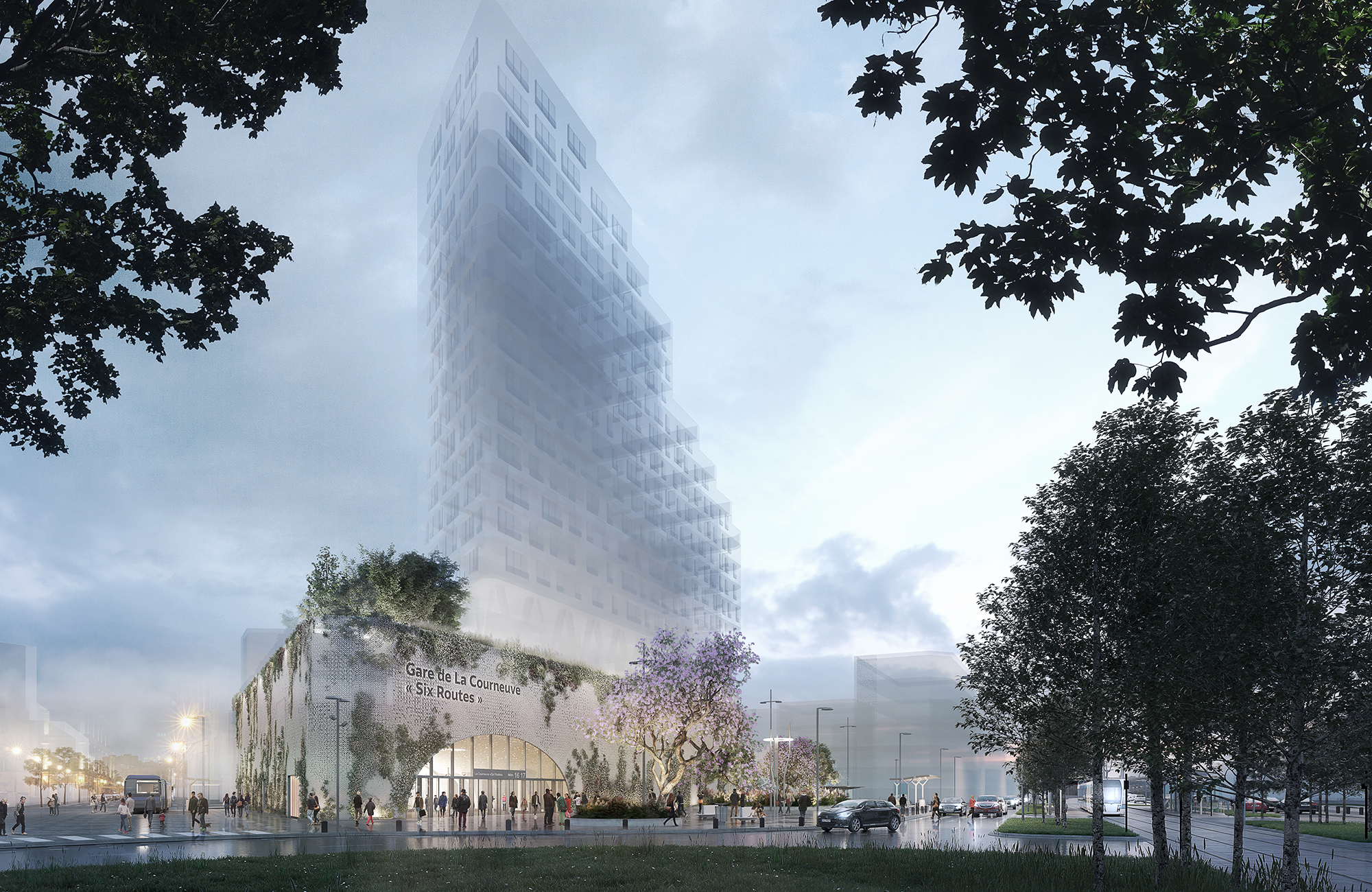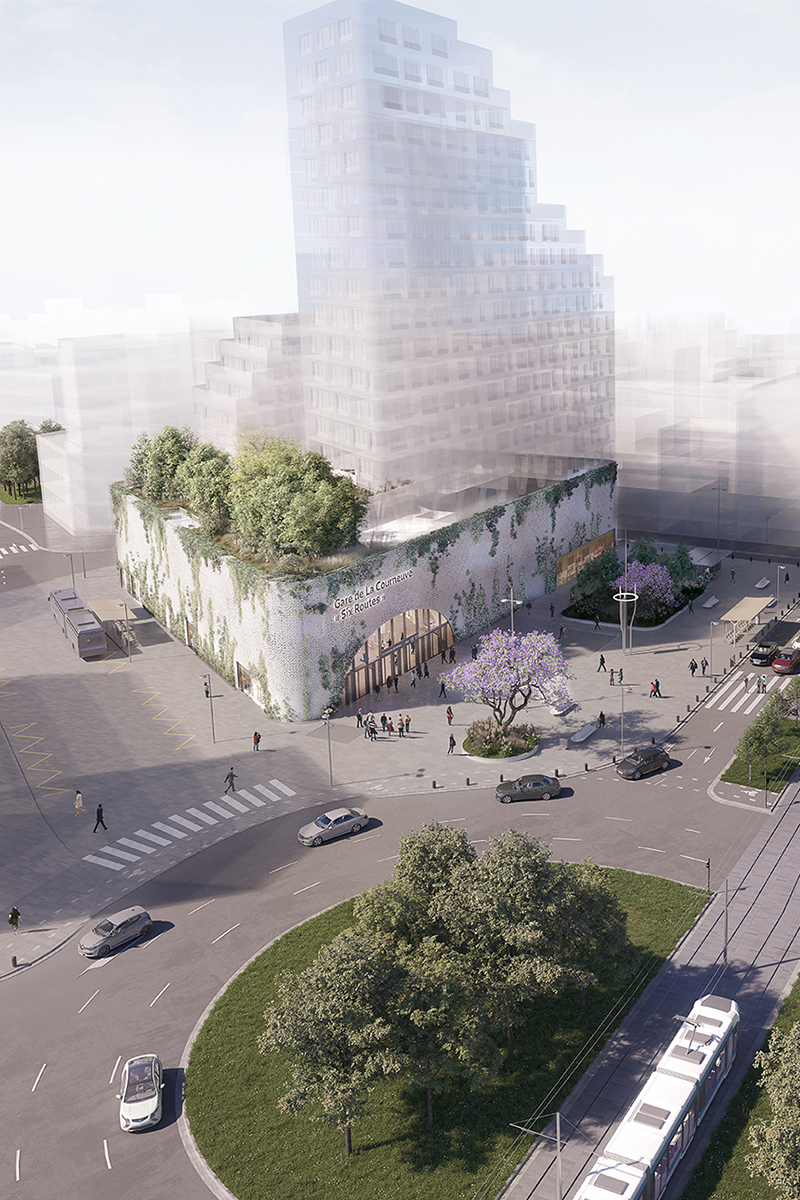 The use of brick echoes La Courneuve's working-class past, while the archway embodies a welcoming public space. Through the interplay of these two simple and legible emblems, we wanted the station to become a warm and unifying place for the community. Enveloping, the vault forms an "already there", a secular architecture which releases softness and fluidity of the space.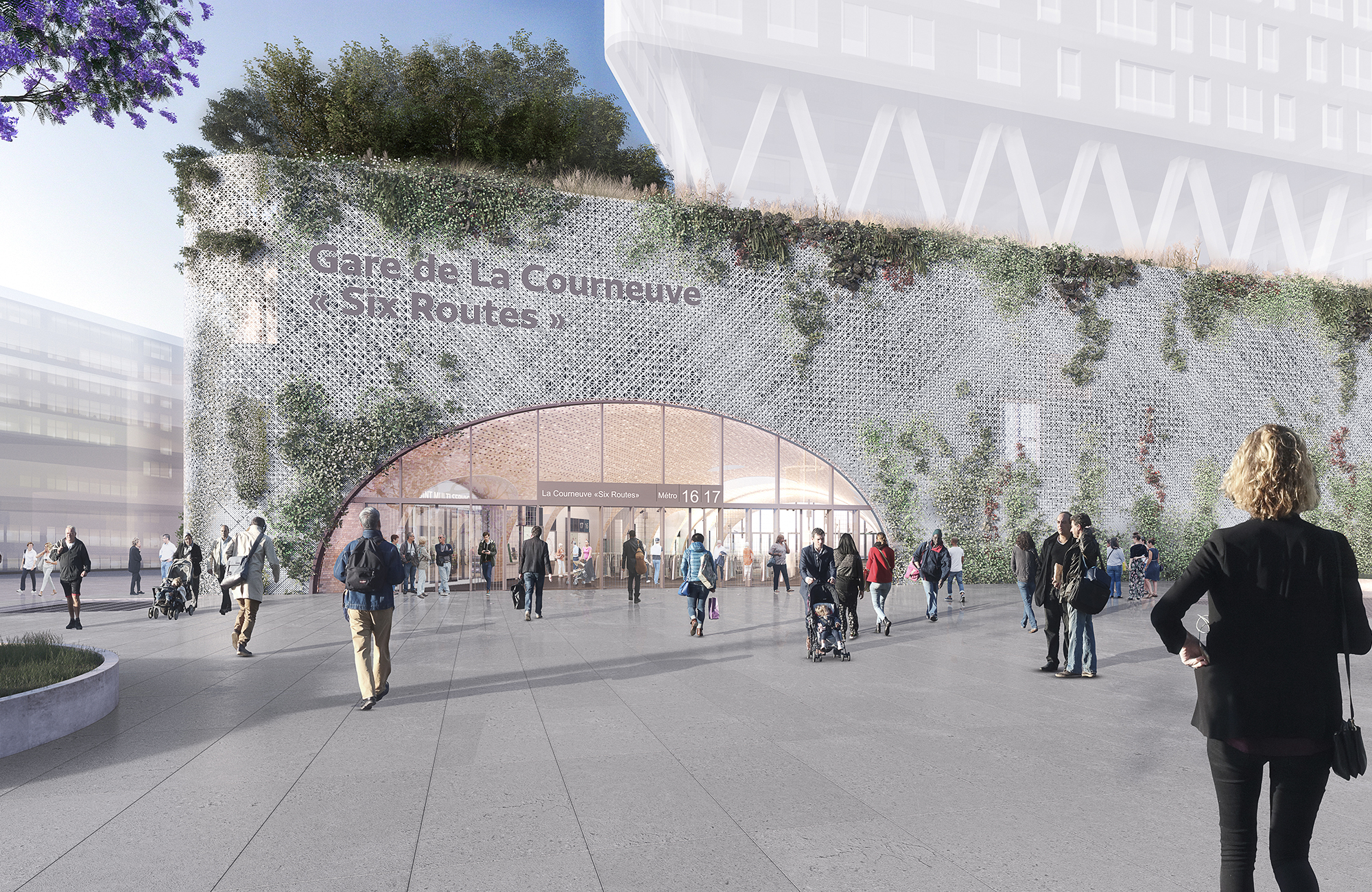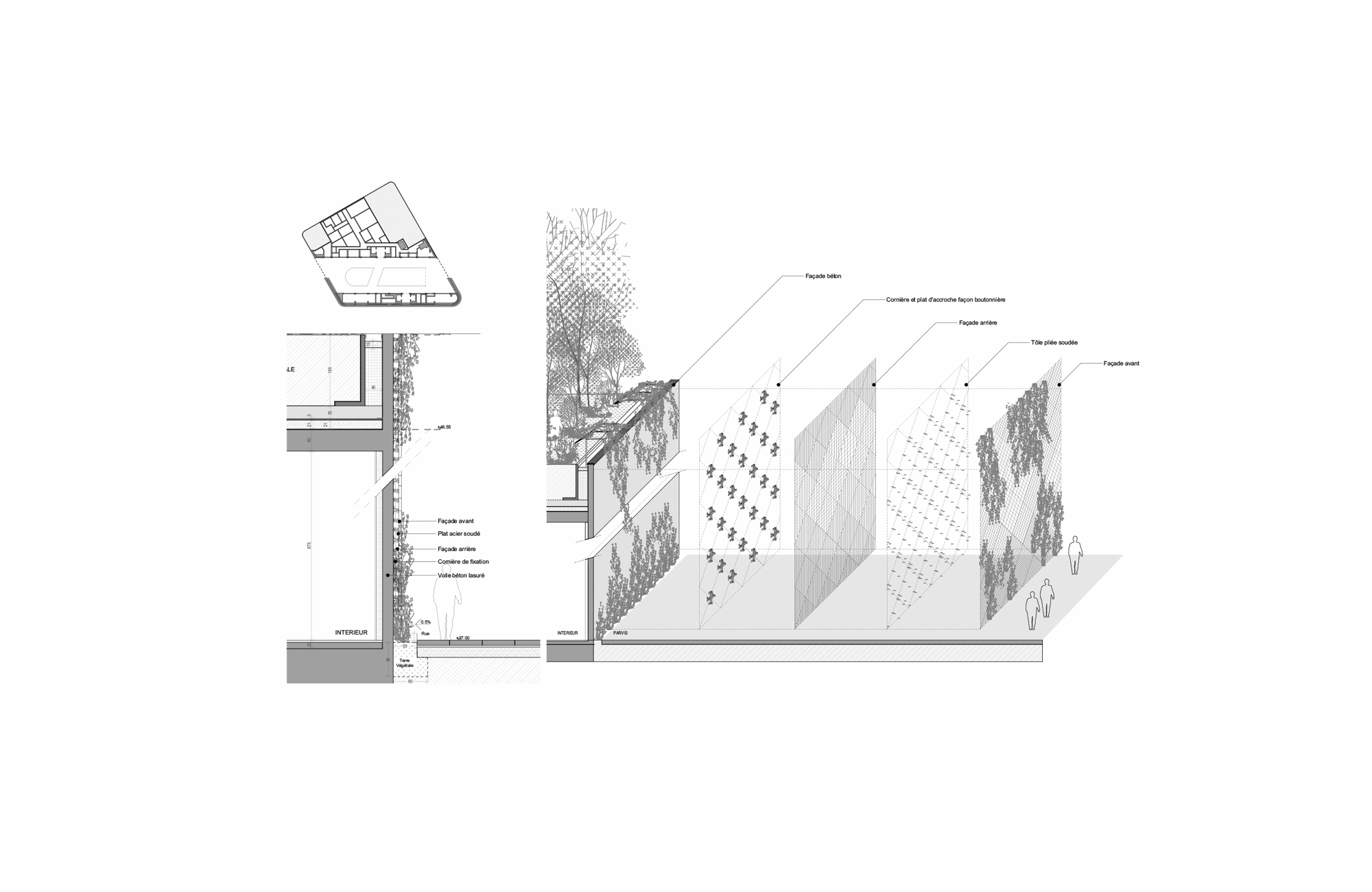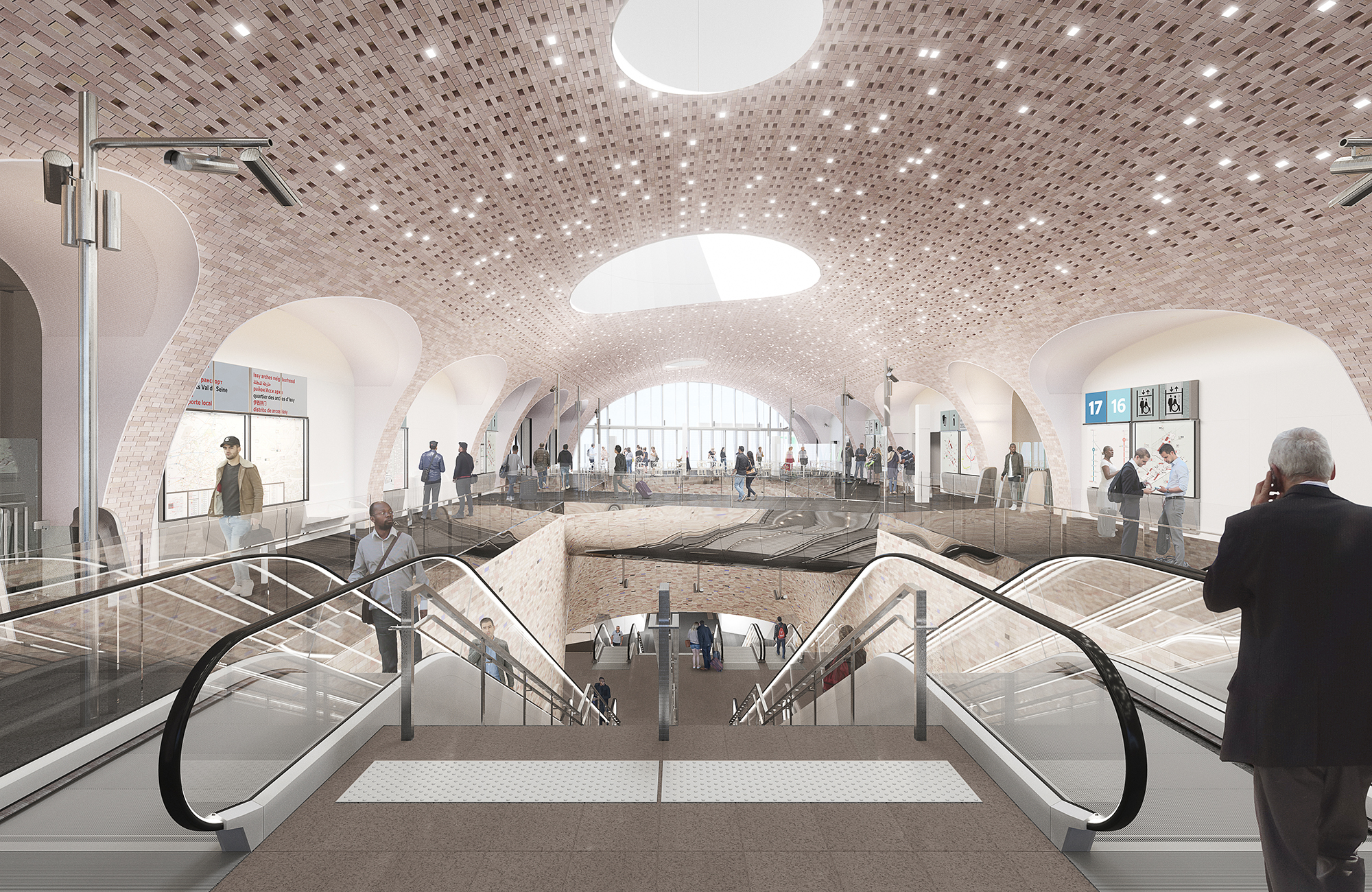 The roof is planted with tall trees, and the façade is like a lace decorated with climbing plants. Brick immerses the traveller, from the hall to the lower mezzanine. At this level, a transition takes place between the material and the immaterial: what characterises the station disappears to make way for the language of the network, dominated by the evanescent atmosphere of the backlit walls, which are used for signage.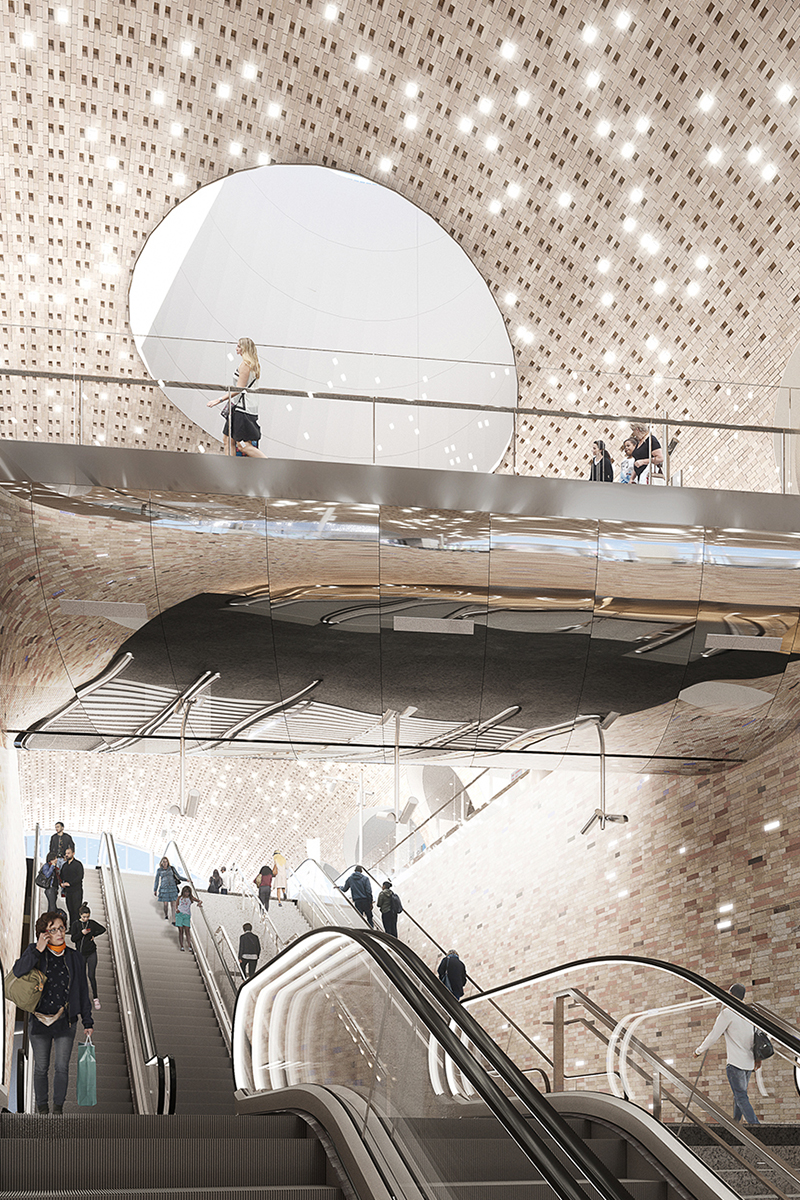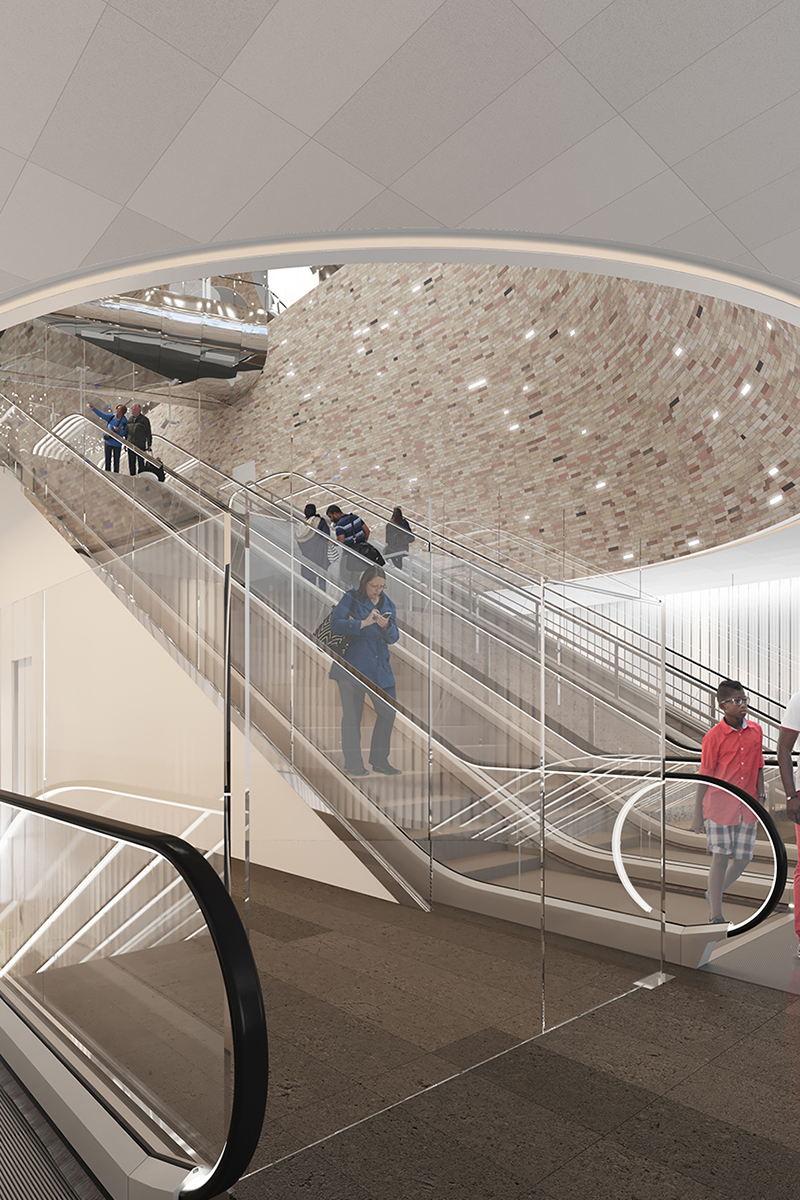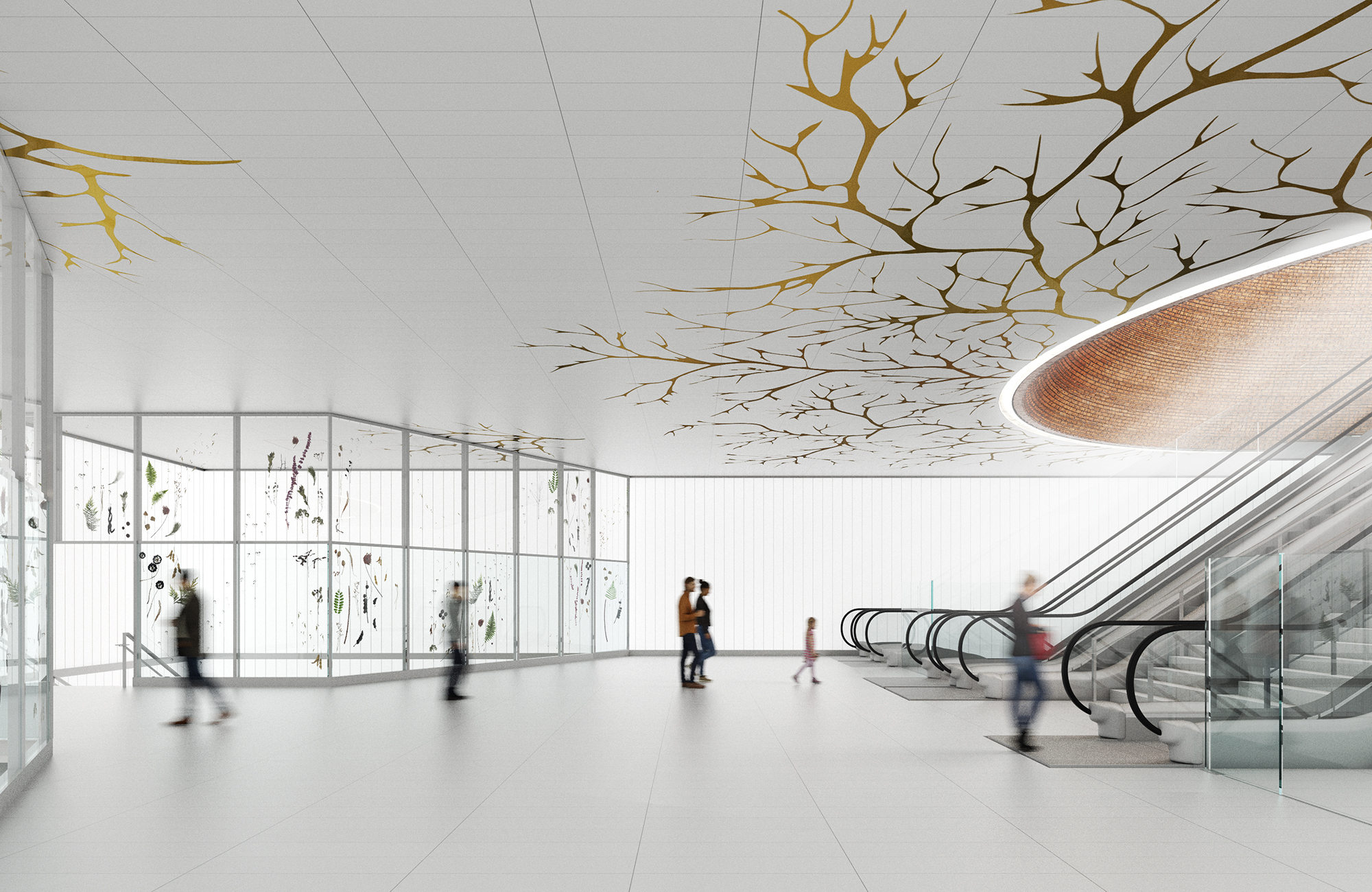 Area
2,140 m² (station and services), 160 m² (retail)
Team
Egis (Egis rail, Egis bâtiment, Elioth, AcoustB), Tractebel (engineering), ON éclairagistes (lighting specialist)
Phase
Under construction, delivery in 2026
Project manager
Sophie Deramond, Chloé Raillard
Program
Station (passenger concourse and technical areas), retail and rooftop garden
Certification
Grand Paris Express eco-design process