Tara Tower
A mixed-use tower open to its environment
The close proximity of living, working and leisure spaces produces diverse neighbourhoods and contributes to the activity and dynamism of the city. In Dublin, the Tara Tower meets these conditions by offering multiple programs in a single building: coworking, foodhall, hotel and belvedere garden in the base, open to the street; housing and restaurant in the tower, open to the city. Located at the edge of the city centre and on the banks of the River Liffey, the Tara Tower is set on a narrow lot at the corner of a run down block. By keeping the massing of the traditional old fabric for the base and by raising the tower in a distinct language, the building asserts itself as an urban suture project between the historic centre and the new towers in the docklands. In contrast to the massive base in wood structure, the tower is clad in a double skin of accordion glass panels. Their movement allows for an infinite number of situations; the winter gardens are transformed into large balconies, the façade comes to life and evolves according to the day and the uses. This "buffer" space provides thermal comfort in summer and winter, while allowing each dwelling to have access to its own outdoor space. An interface zone between the different programs, the belvedere garden on the 6th floor extends over the entire rooftop of the base. A place to meet and relax, it stimulates experience and observation around nature.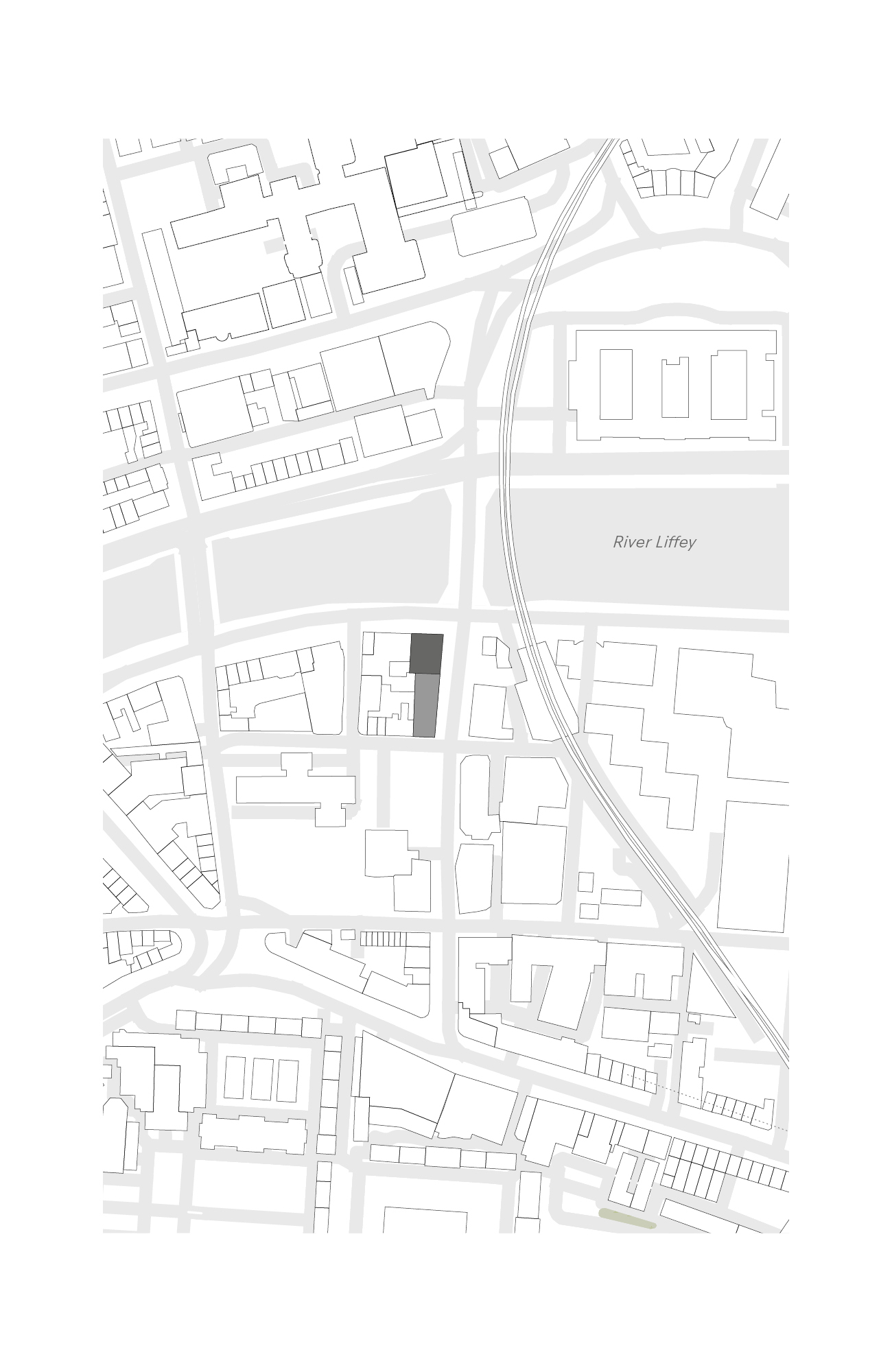 The tower, rising above the street, offers users meeting spaces that punctuate its ascent: the double-height foodhall, open to the street, as well as the belvedere garden on the 6e floor and restaurant on the 24e floor. On the residential levels, the generous and naturally lit corridors form the common ground for the building's inhabitants.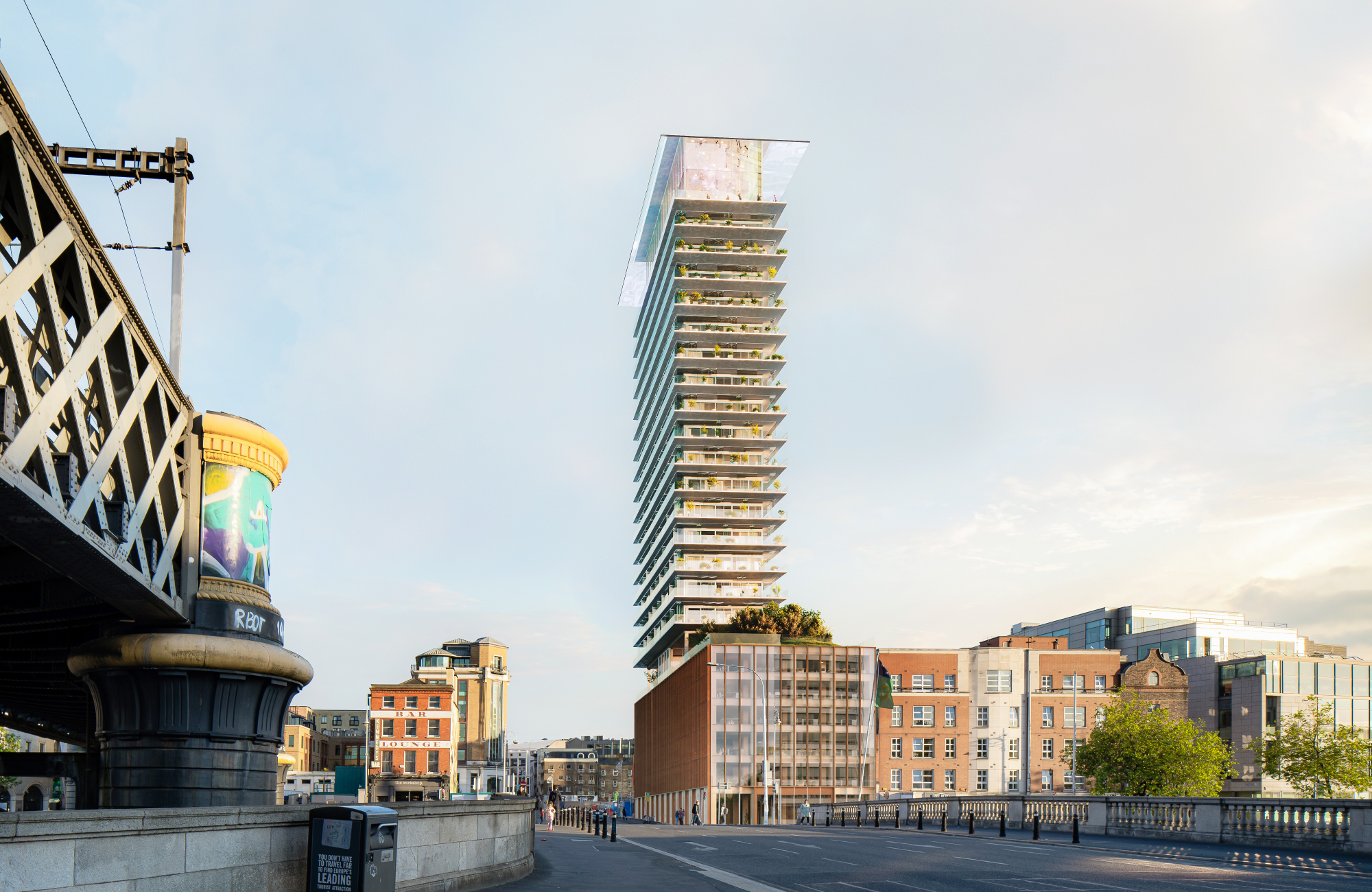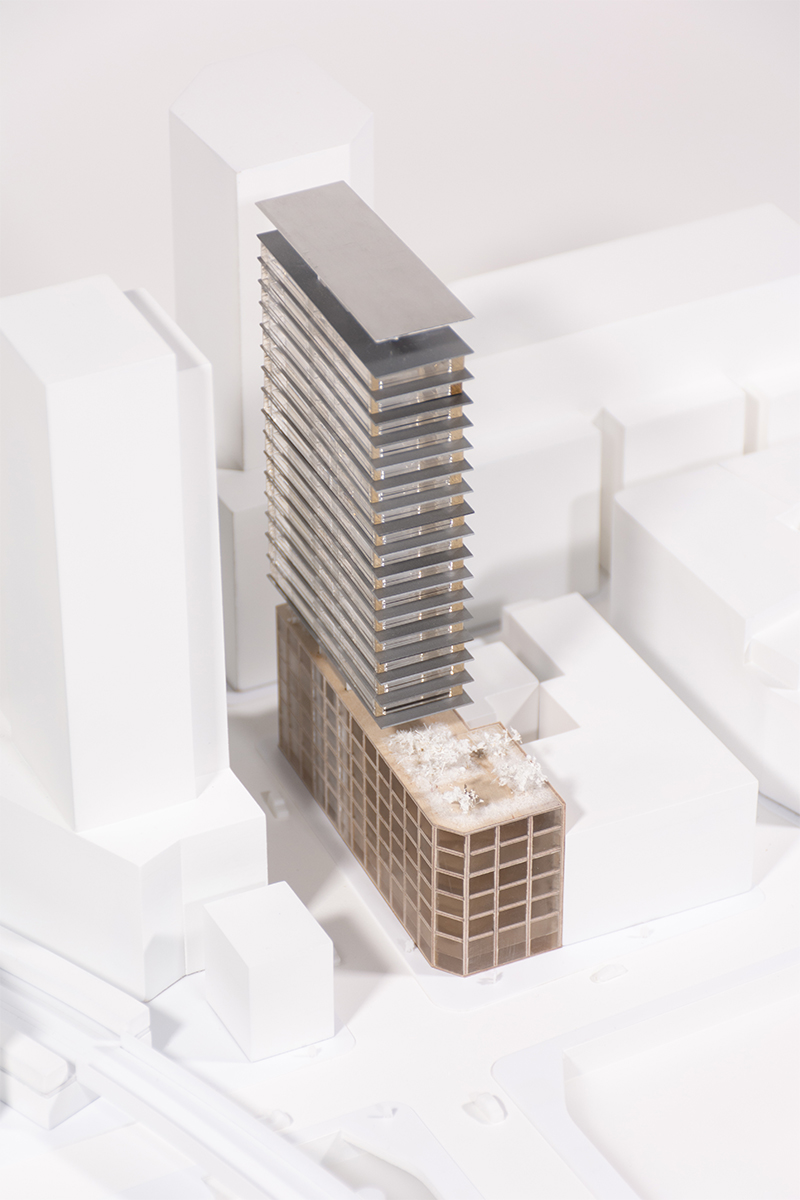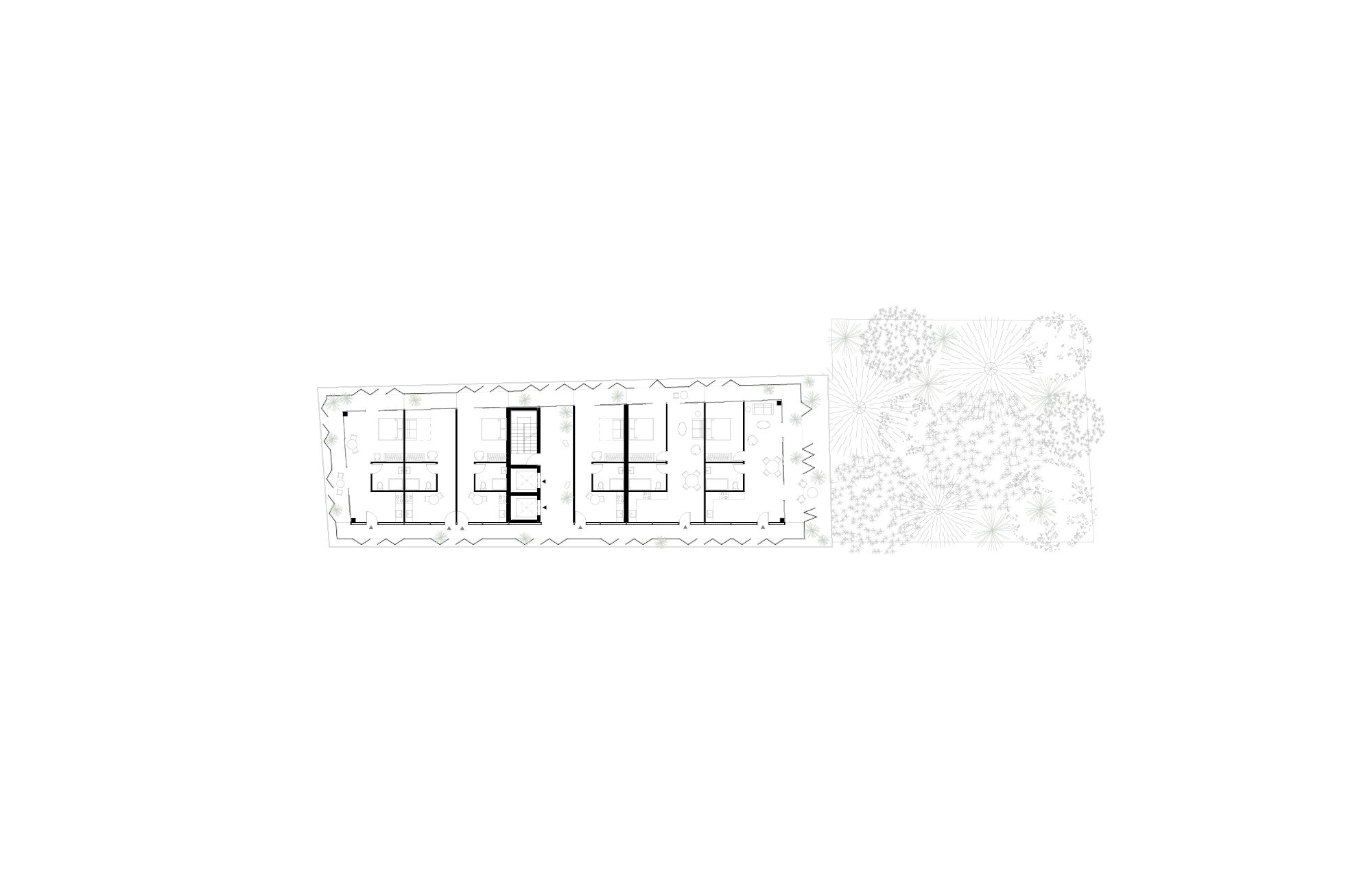 The spacious circulation spaces can be used by everyone and contribute to the feeling of community within the tower. They are organised into exterior corridors to the east, intended for access to the flats, and wrap around into private balconies to the west. One thus enters one's dwelling from the outside. All the flats have double exposure.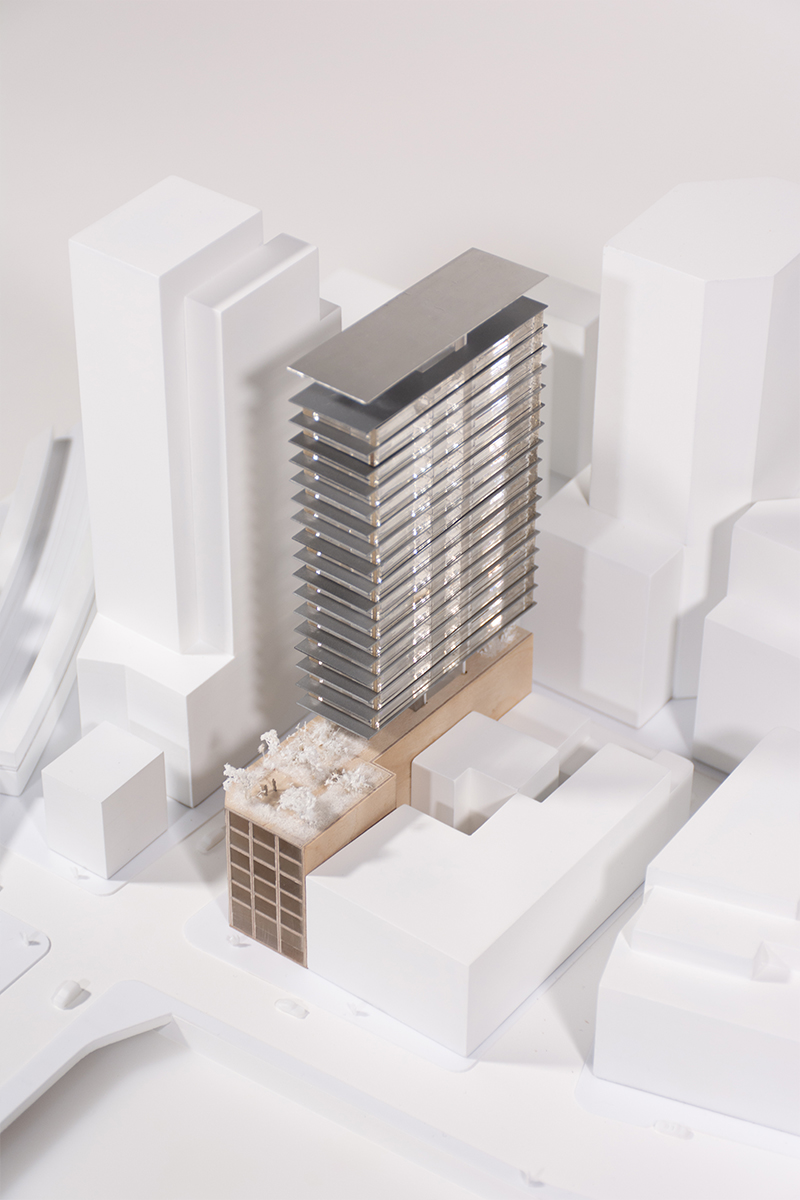 Client
Corcom, Greybirch Limited
Team
Khephren ingénierie, TESS, McCauley Daye O'Connel, EirEng
Program
Mixed-use building : housing, offices, hotel, bar and restaurant