Tafanel logistics hub
Urban logistics and freight warehouse in a dense urban area
Located opposite the Centquatre cultural facility and hemmed in between the rue d'Aubervilliers and the tracks of the Gare de l'Est, the Tafanel company's logistics centre is designed as an artificial landscape composed of a large pleated sheet forming a succession of sheds with changing directions. On the street side, a 450-metre long linear front façade faces the existing heterogeneous buildings on the street. It is composed of reinforced glass on which is superimposed a pleated anodised aluminium skin. This stratification, of which a pre-existing blind wall - a support for urban art - constitutes the first layer, becomes a mirror that reflects the city and the changing lights throughout the day. On the side of the railway tracks, the rhythm of the roof is cadenced by the folds that descend into the façade, multiplying the effect of acceleration/deceleration and offering a kinetic vision to travellers passing by.
The reconstruction of the Tafanel warehouses - a family-owned company that distributes drinks to Parisian cafés and hotels – creates a new logistics hub that brings together two previous business sites into one. The rue d'Aubervilliers site was chosen because of its existing rail connection, which makes the urban logistics activity particularly efficient.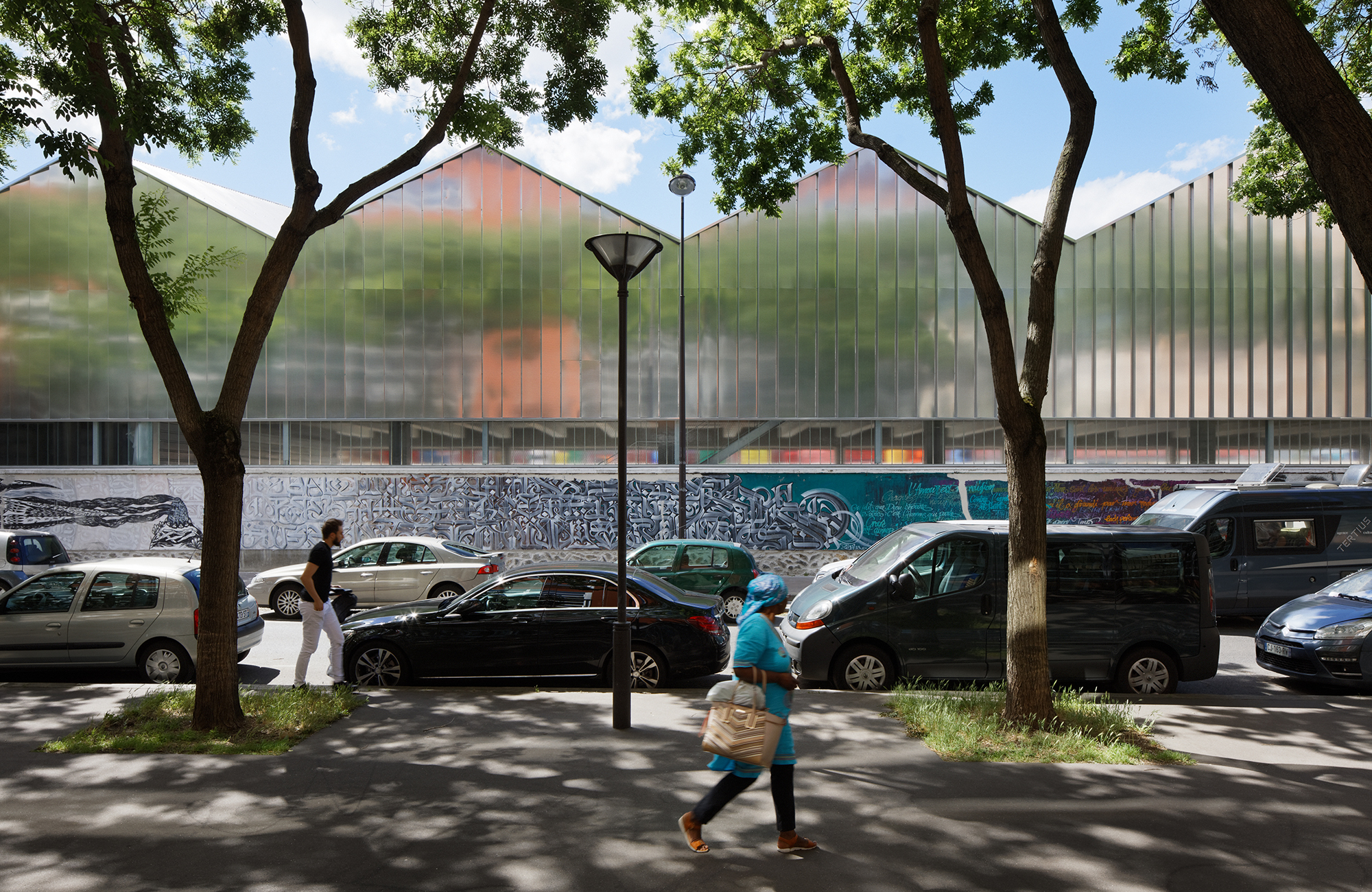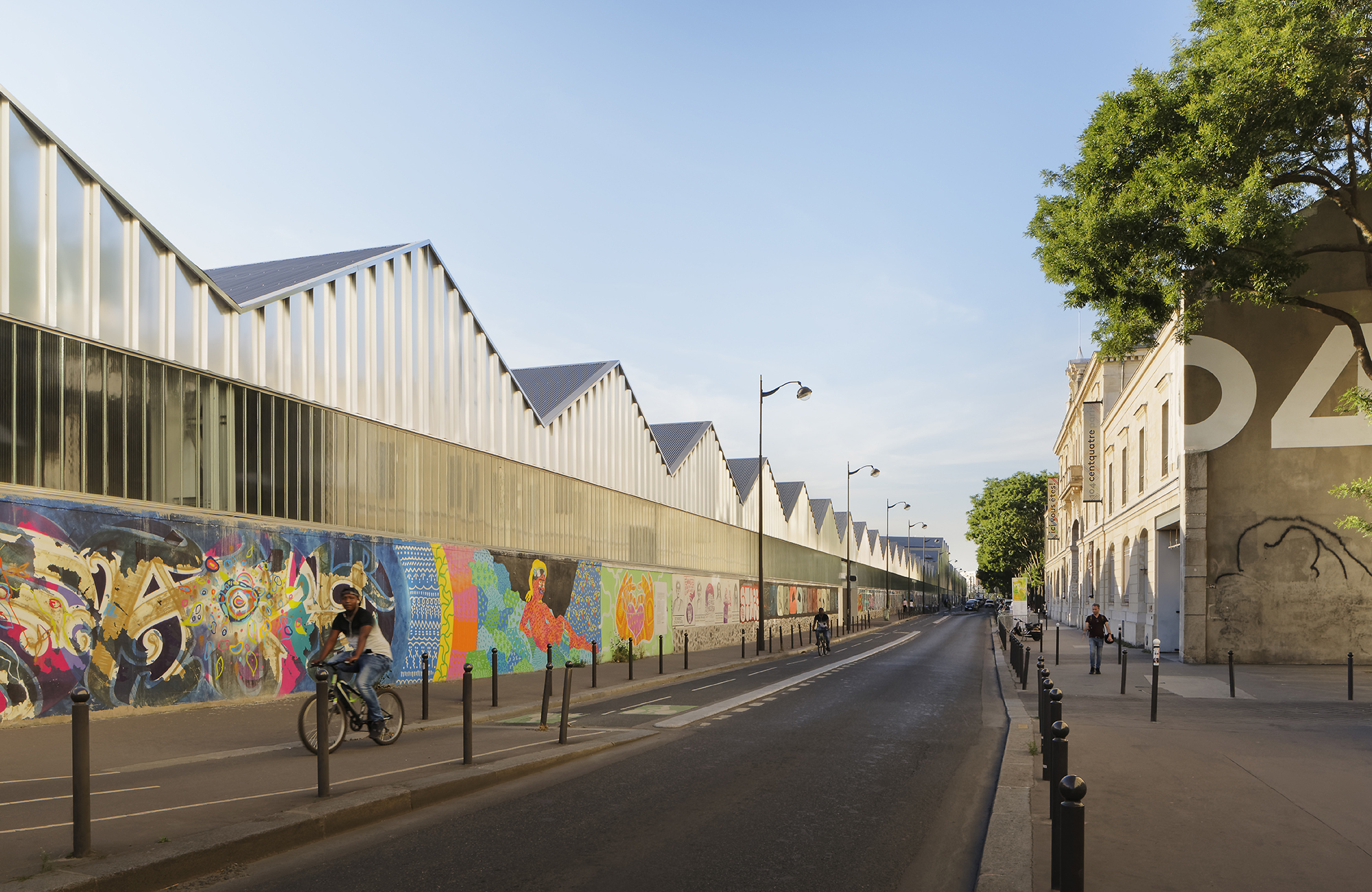 Maintaining an industrial activity within its boundaries allows a city to preserve its programmatic diversity, a sign of real dynamism. The challenge is then to superimpose activities previously spread out on the ground in order to make them compatible with the dense urban environment: it is a strong innovation for a traditionally very space consuming sector.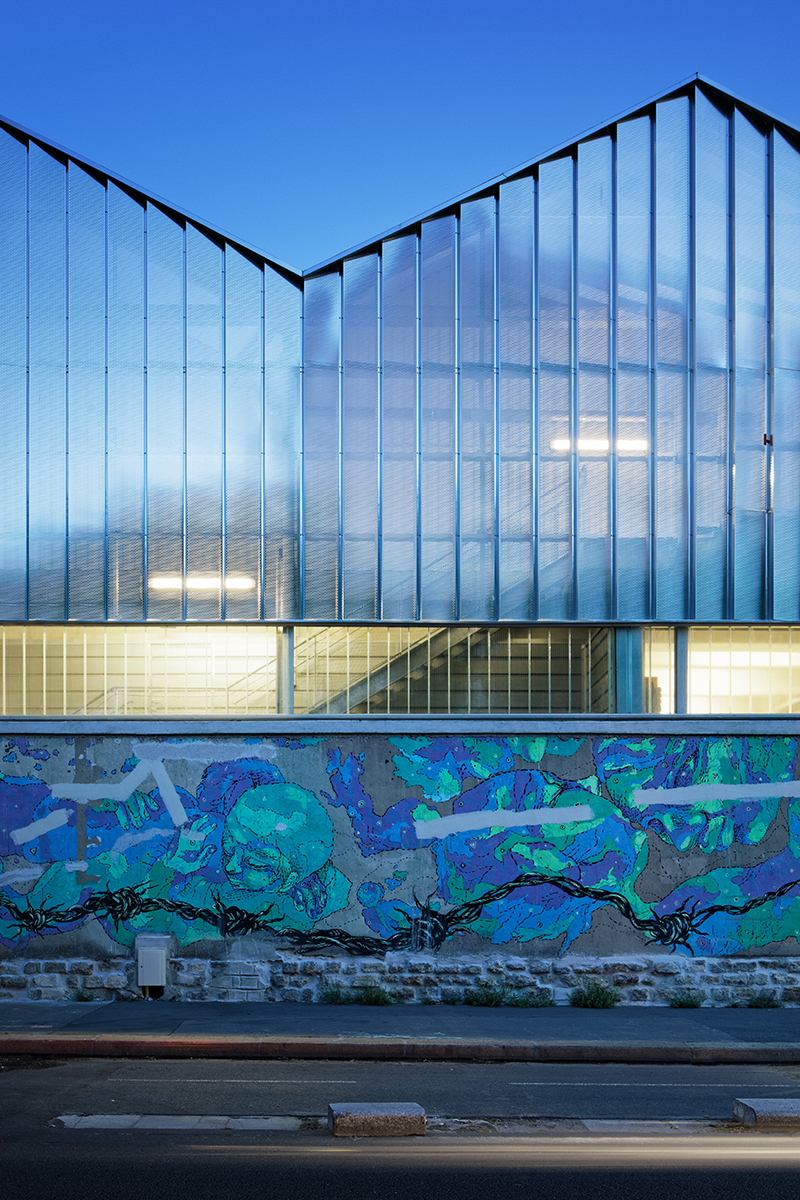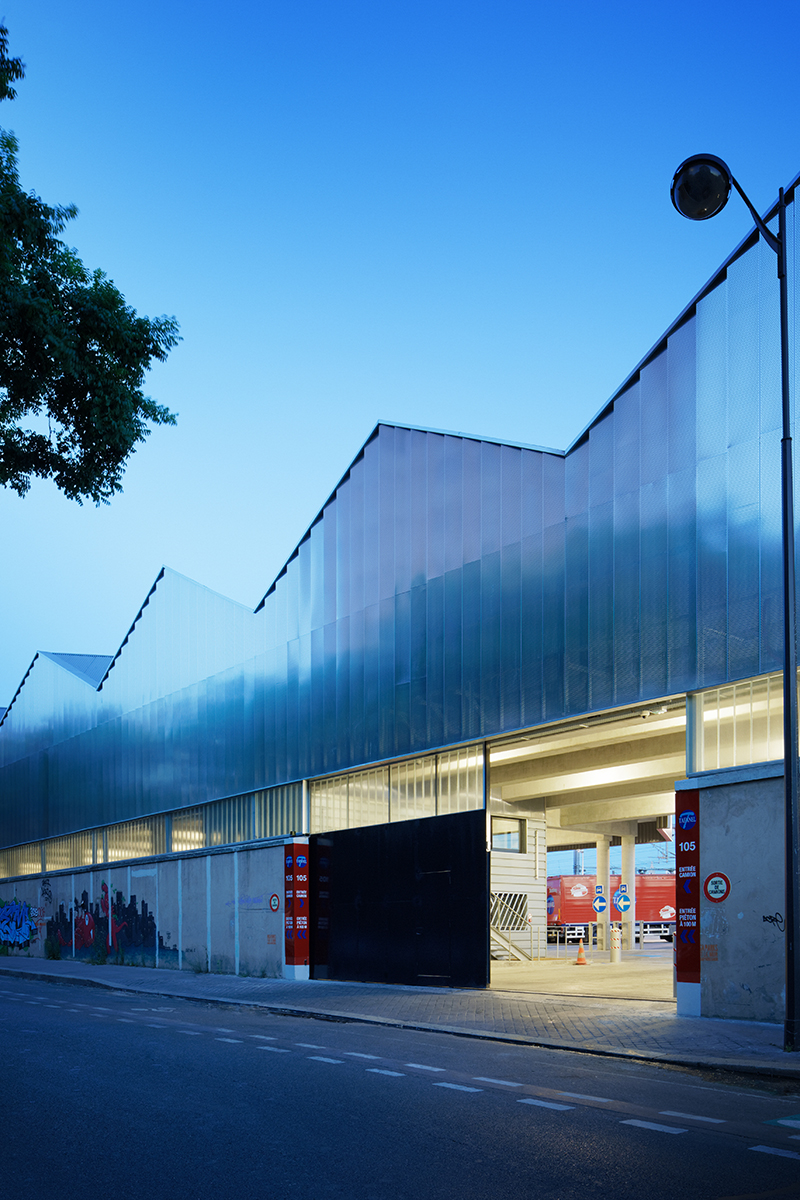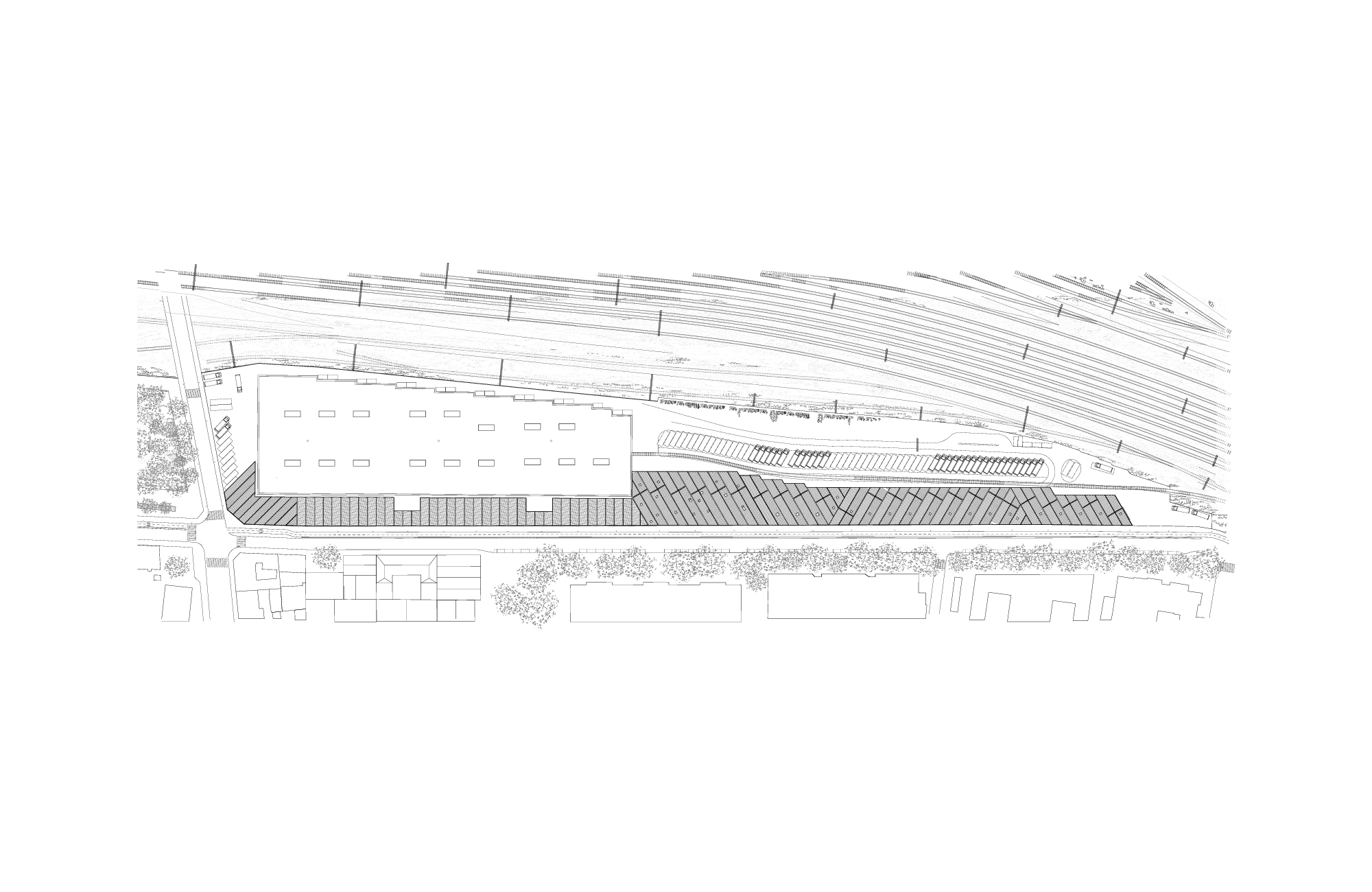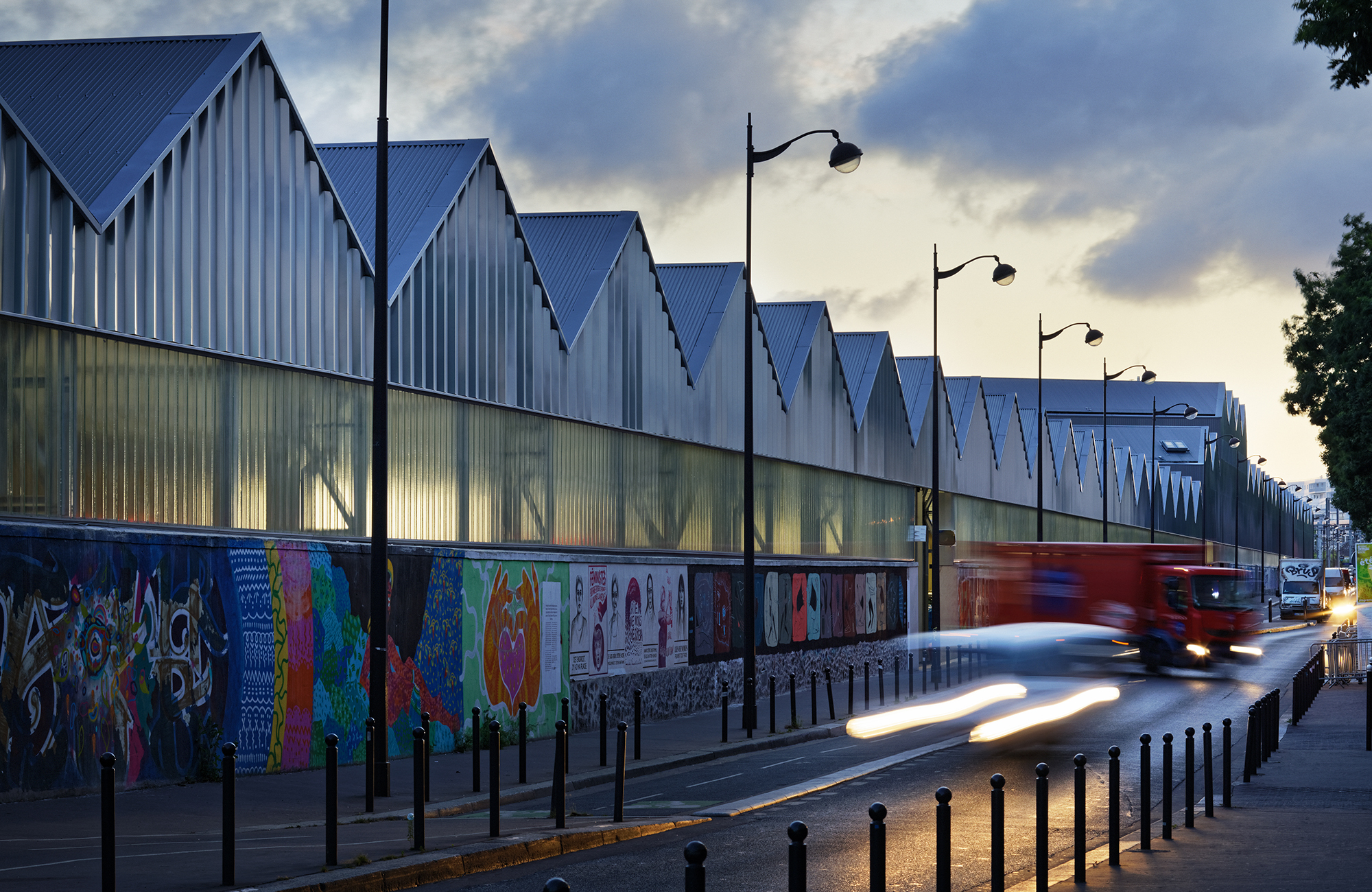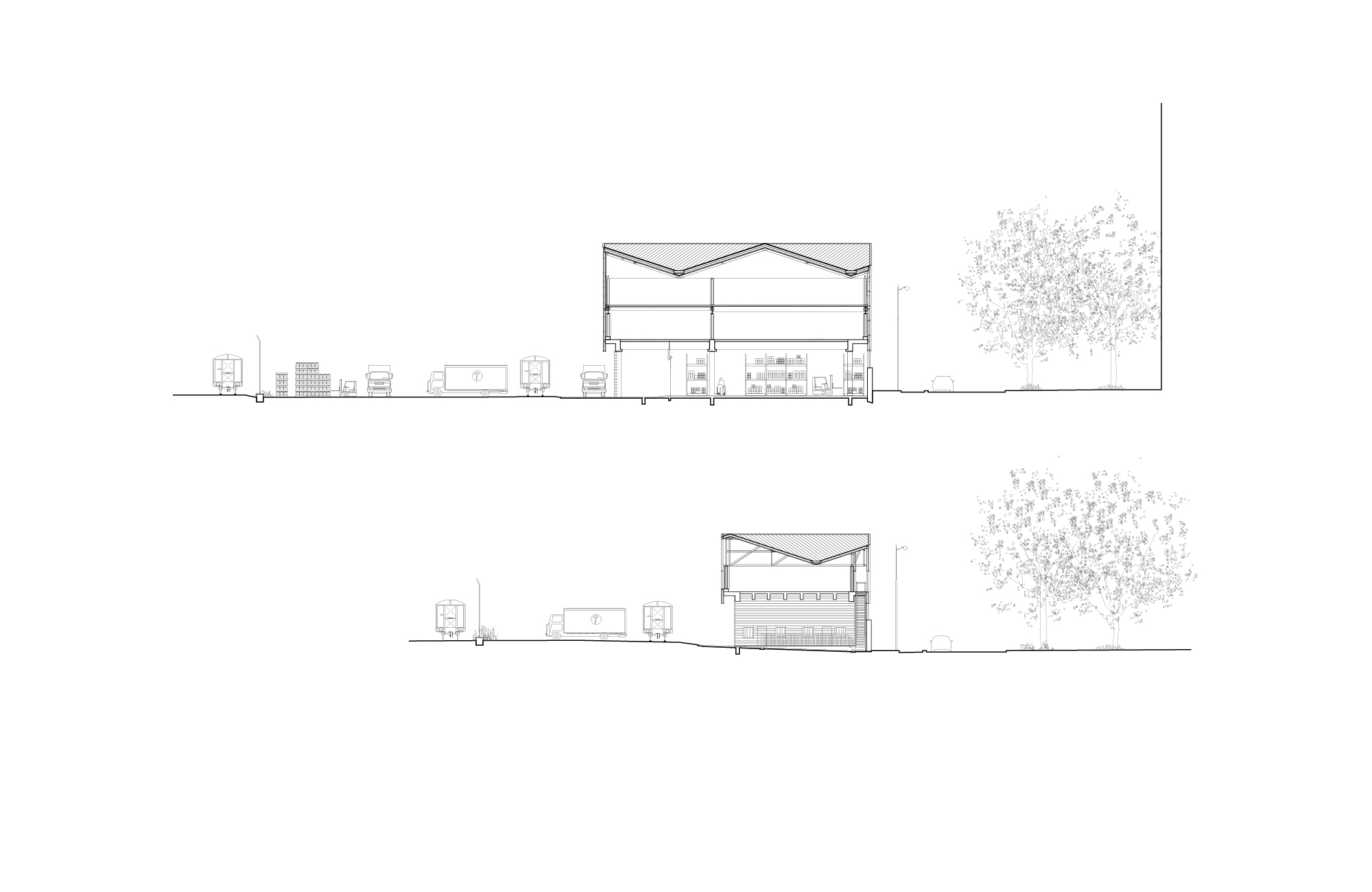 It is a project of circulation flows on all scales: that of the railway that runs along the site and supplies the company with drinks, that of the trucks that deliver the every morning from the breweries, that of the bottles on the sorting tables and that of the people. All this scenography is confidential, it takes place out of sight.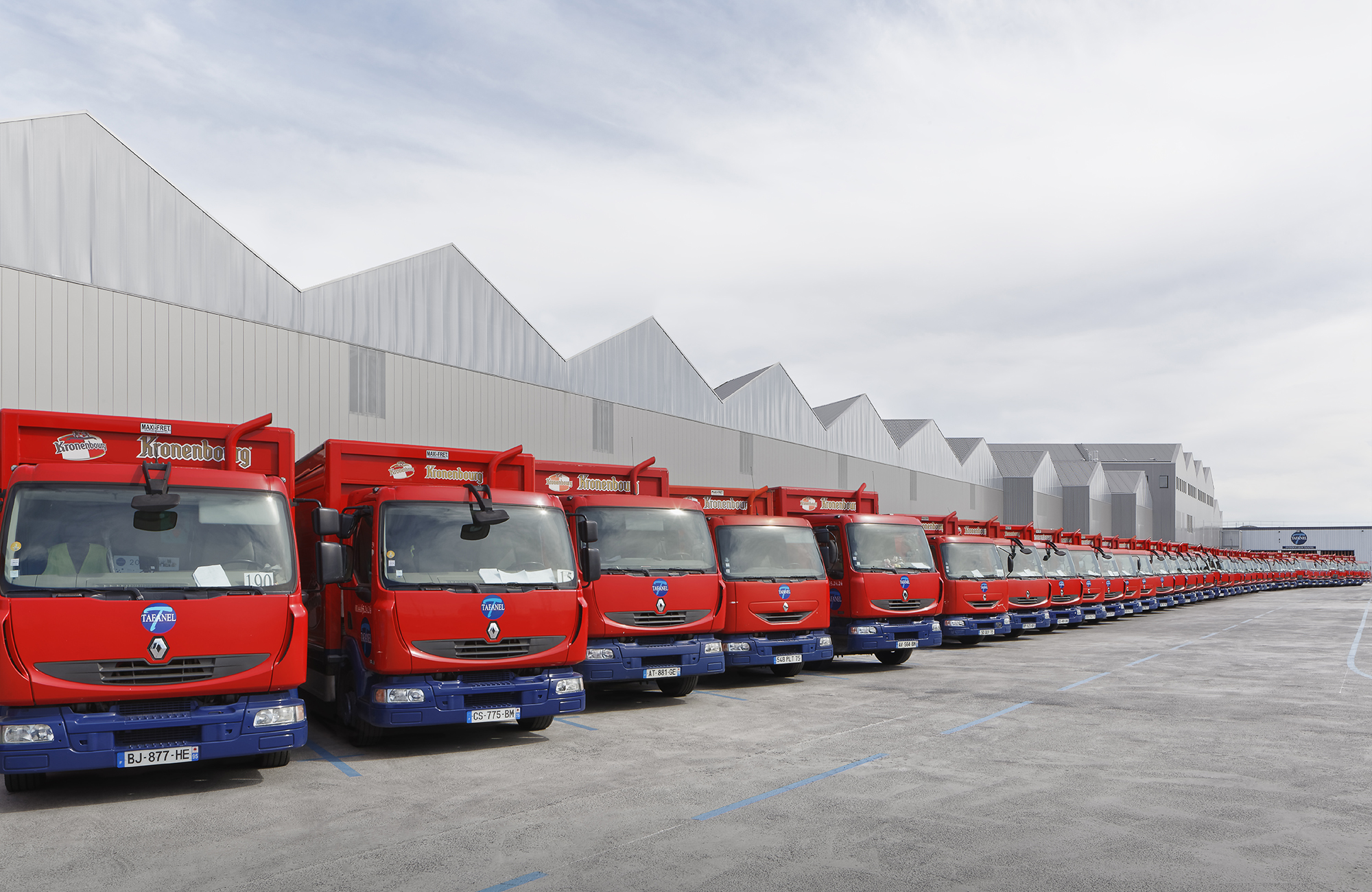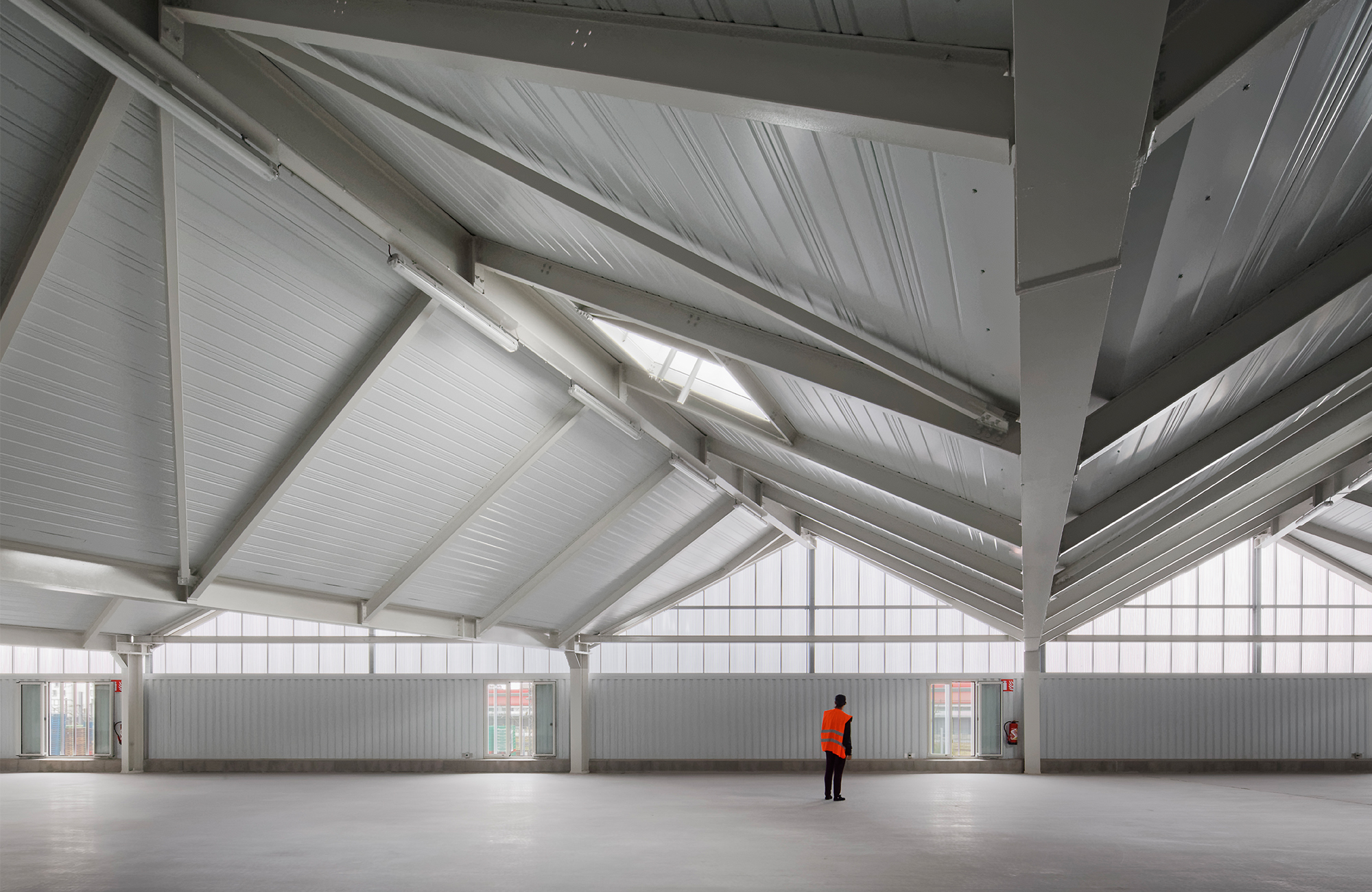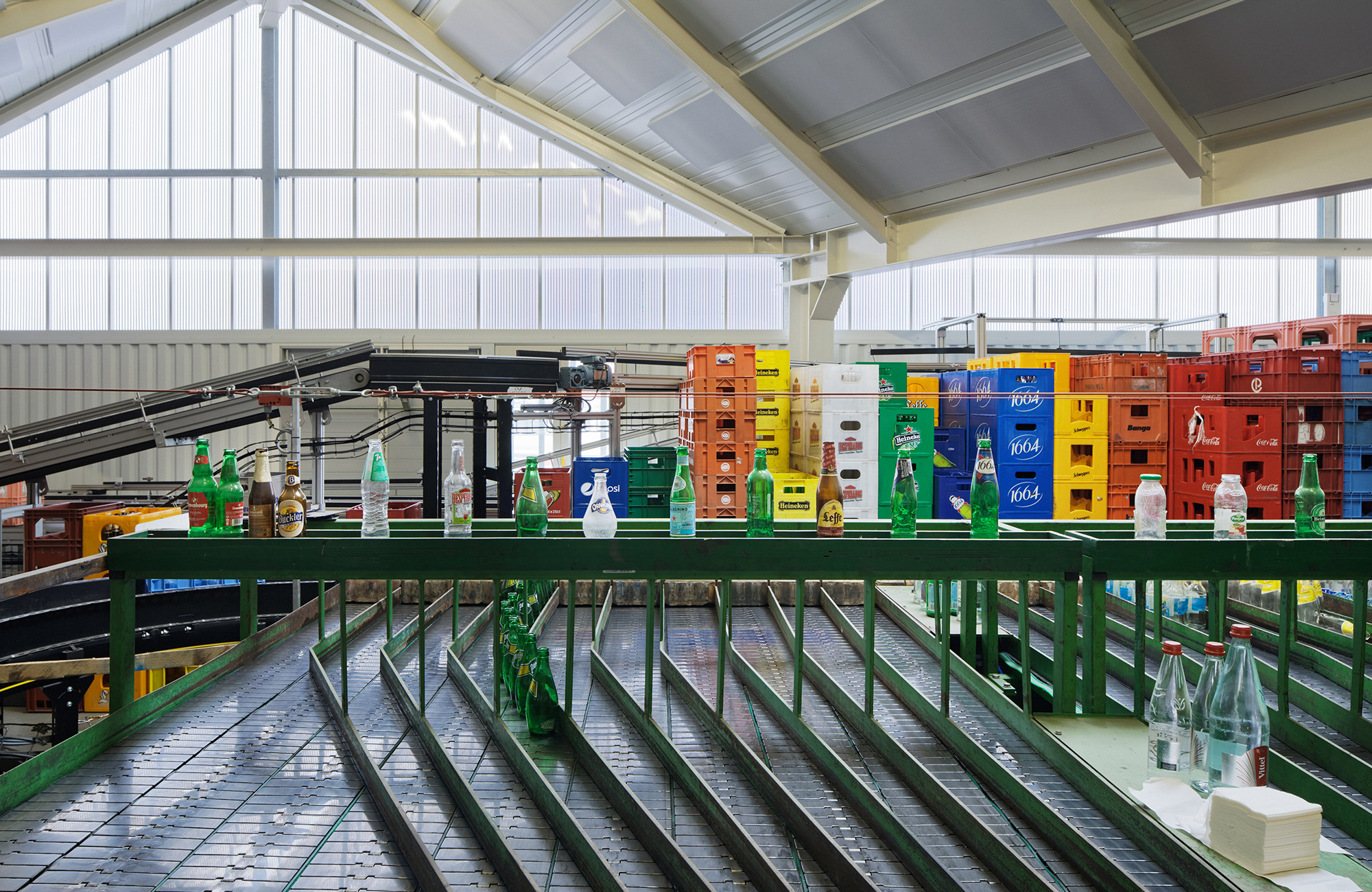 Team
EVP (structure), F. Boutté (Hqe), F. Bougon (costing), Epdc (HVAC), Peutz (acoustics)
Program
4,925 m² of warehouses and workshops, 1,130 m² of offices, 610 m² changing rooms
Certification
RT 2012 thermal regs, offices and changing rooms
Photos
Camille Gharbi, Takuji Shimmura