Renault Design Center
Promoting exchanges within a transformed creative hub
The new design centre embodies Renault's ability to evolve its methodology by decompartmentalising the various integrated professions while maintaining a high degree of confidentiality. The aim is to stimulate creativity and efficiency while adapting the project to the context of the original building. Inaugurated in 1996, the Renault Technocentre in Guyancourt currently employs around 12,000 people and is the largest research and development centre in France. The R*Generation project plans to rethink the work spaces for the entire design centre. We start from the premise that a workplace today can no longer be limited to being just a "setting" but must also be designed as a working tool in its own right. We emphasise the concepts of active confidentiality and co-visibility on the one hand, and on the other, the search for a domestic identity, by creating situations of intimacy and proposing places of refocusing. The notions of comfort, pleasure and exchange are thus conducive to research and creation.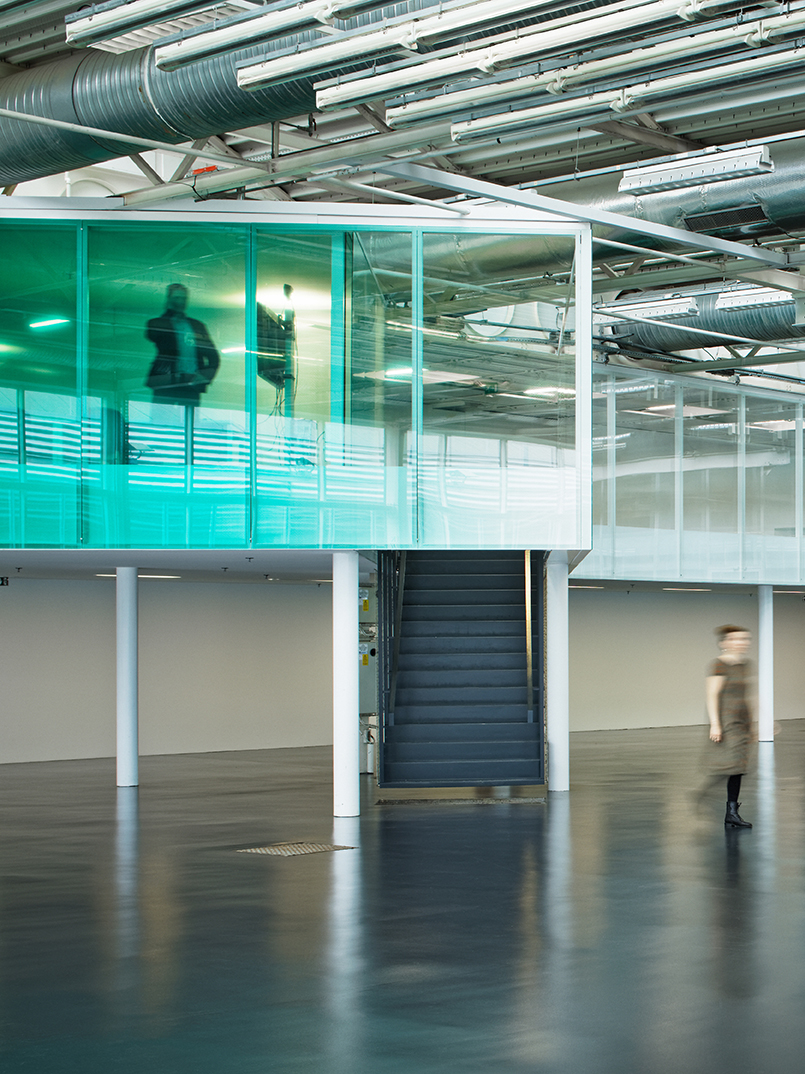 This project reflects a professional world that is changing, that is decompartmentalising and that recognises that comfort and domesticity stimulate efficiency and creativity. The different spaces, initially programmed for a single use, are subject to a real decompartmentalization of uses that disrupts the organization of work.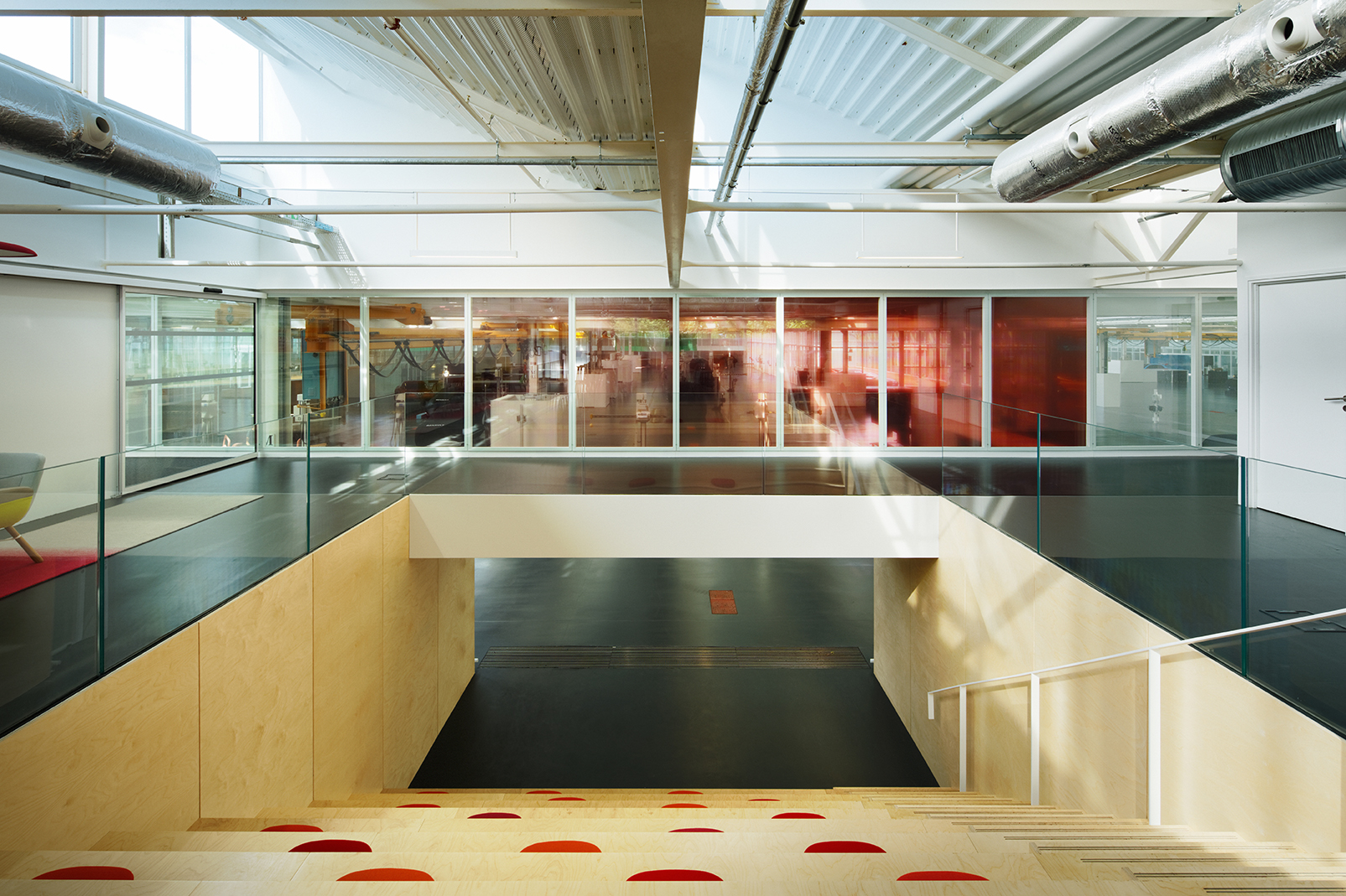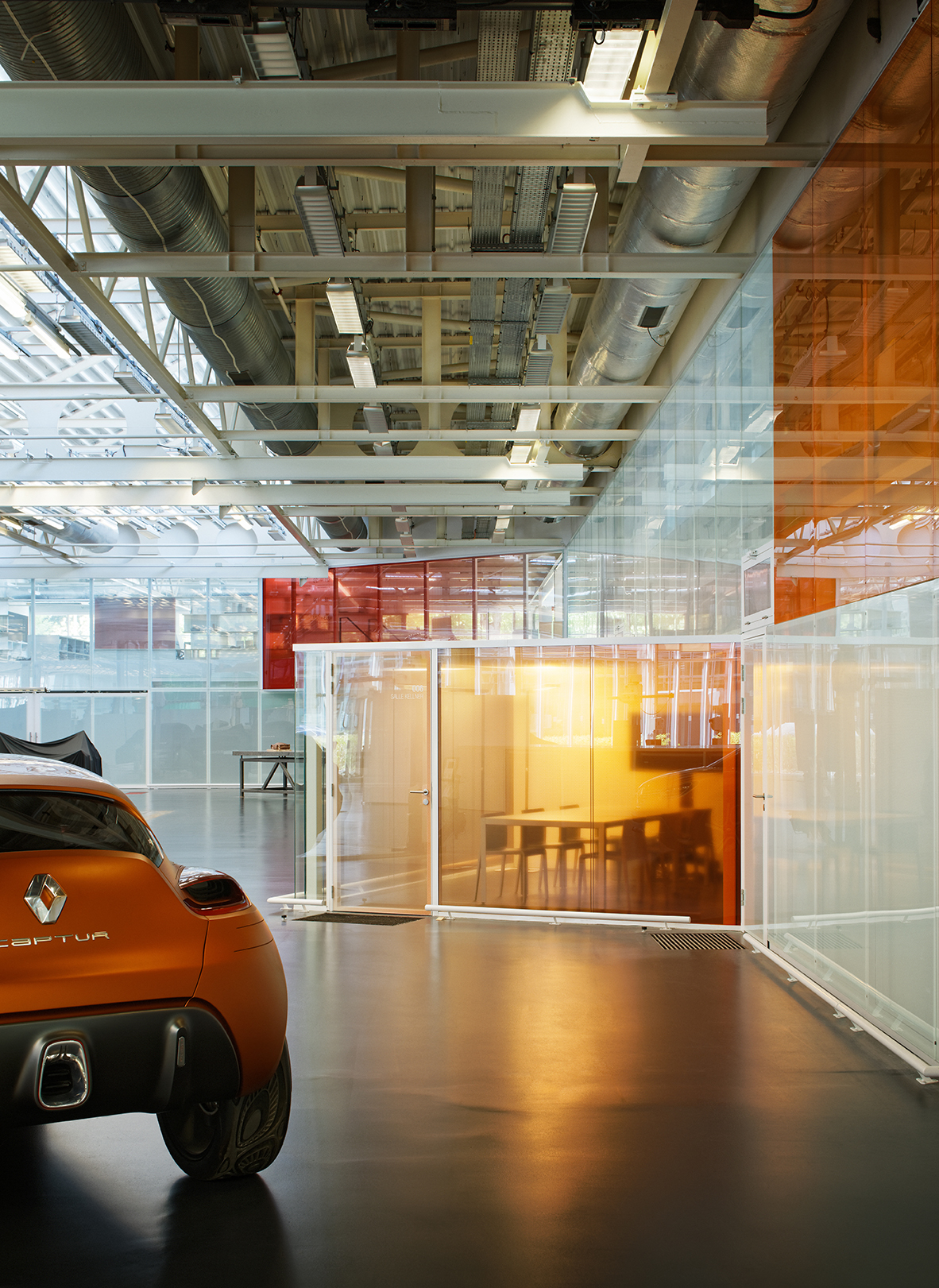 The project has made it possible to integrate better working spaces, based on natural light, modularity and to ensure quality spaces are accessible to all. In order to encourage creativity and communication between departments, transparency has become the norm for all the partition walls on the site.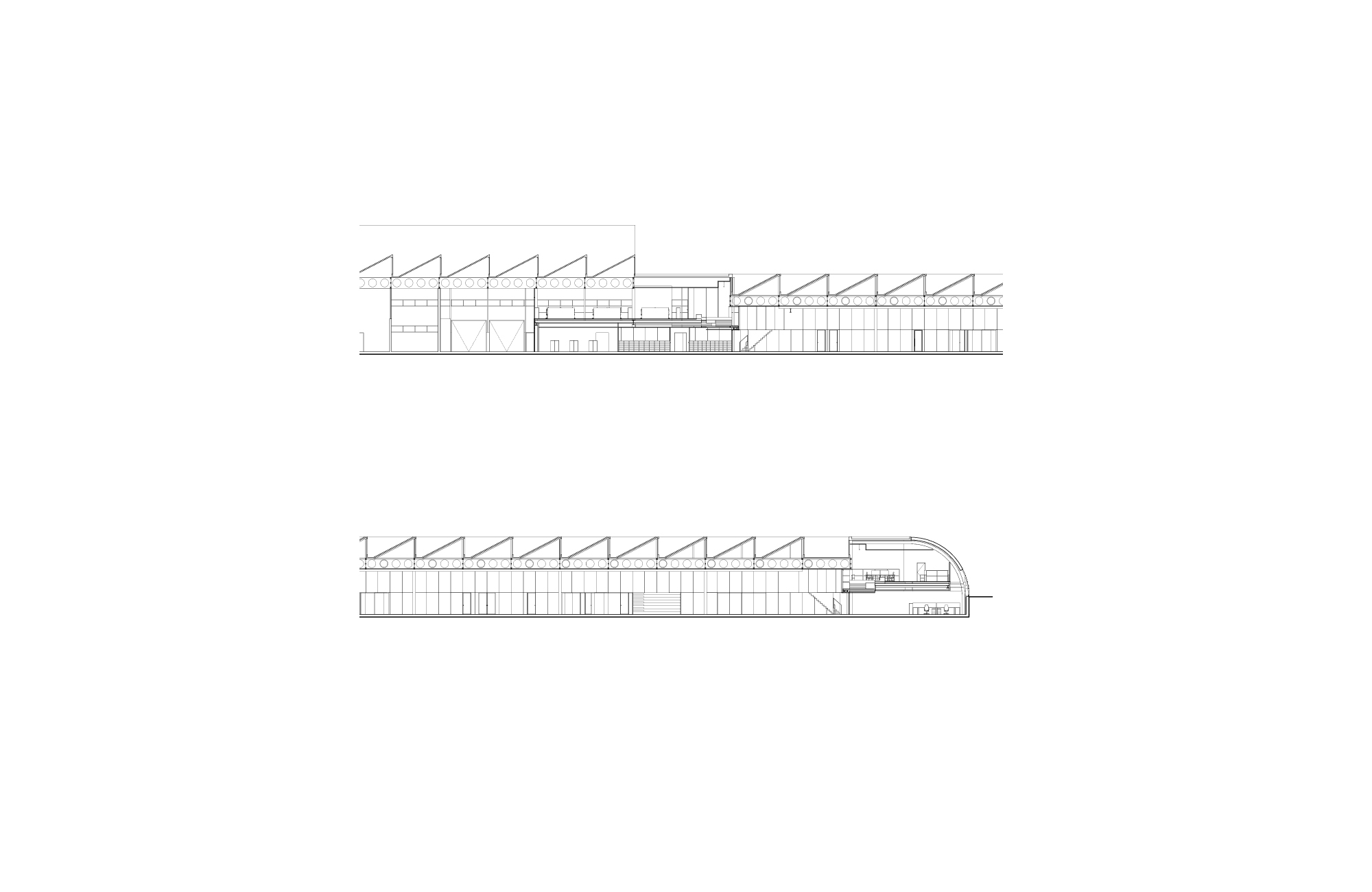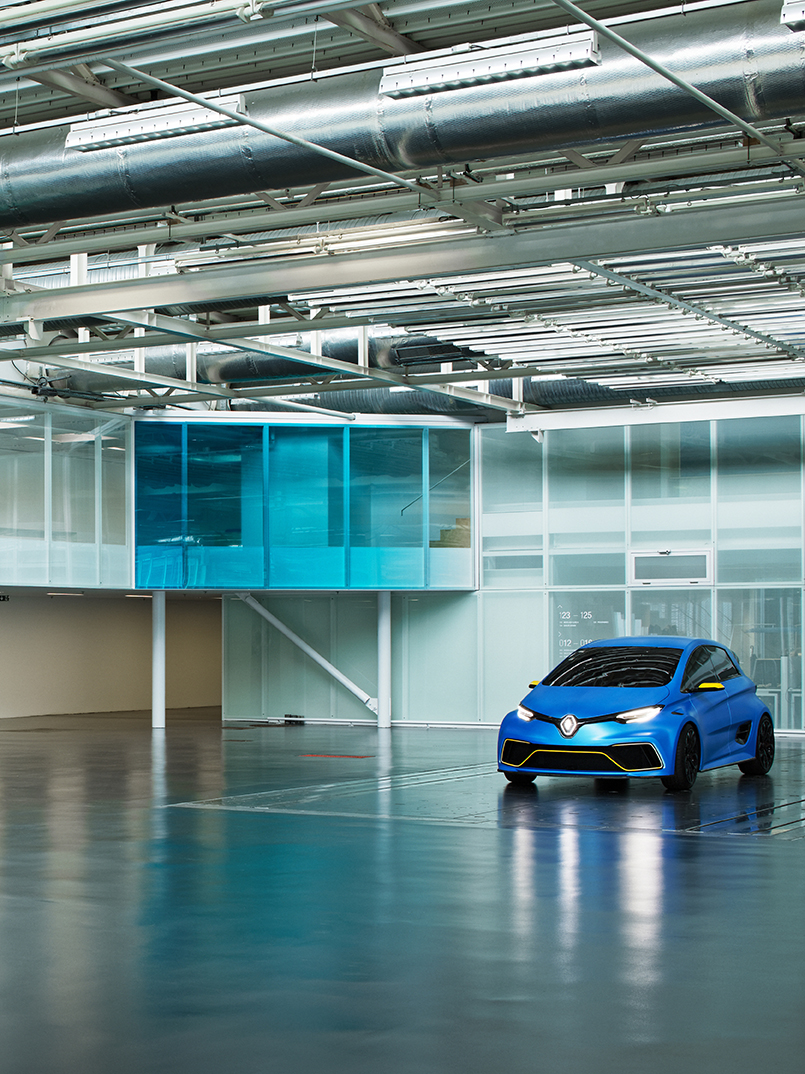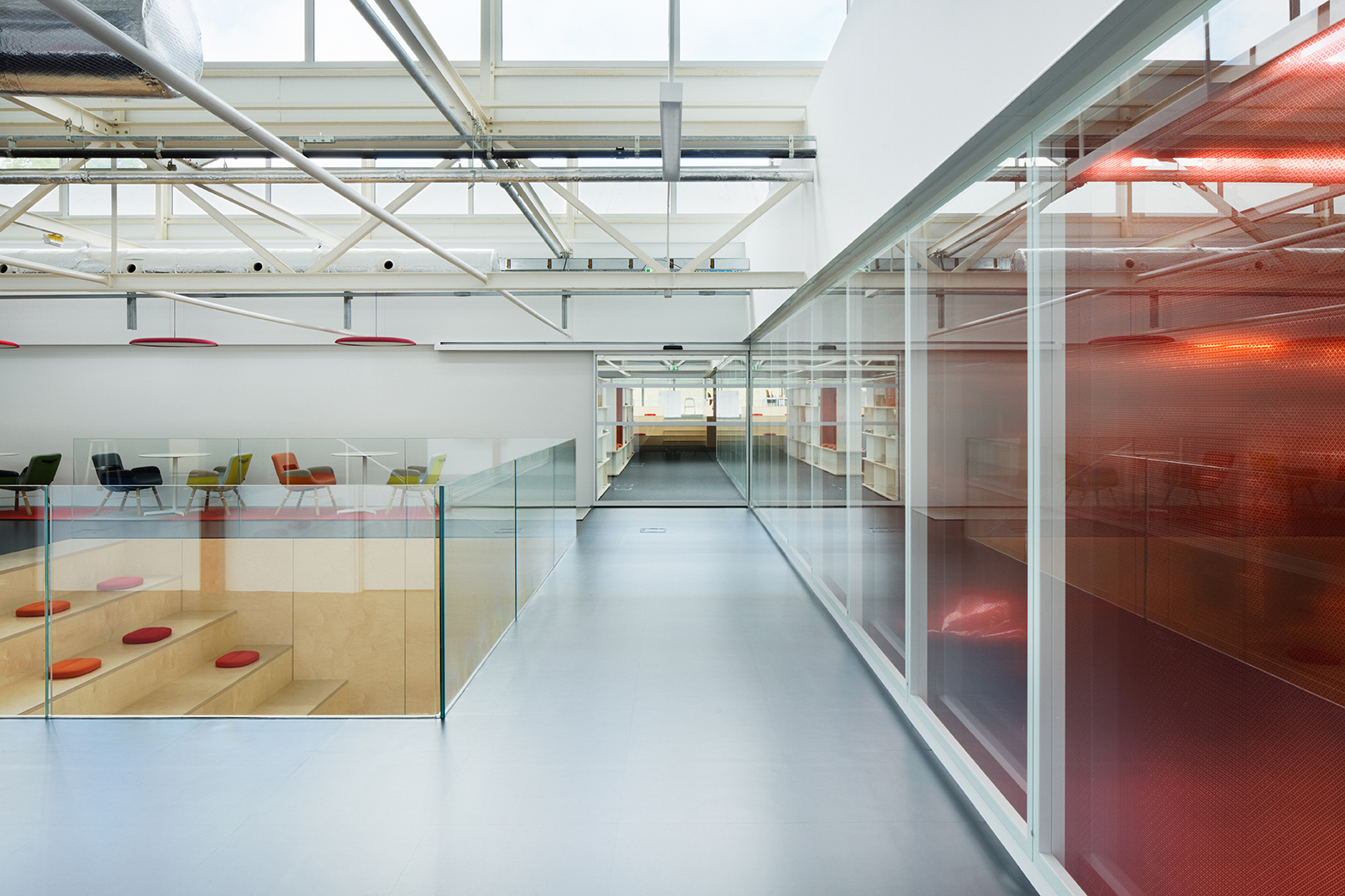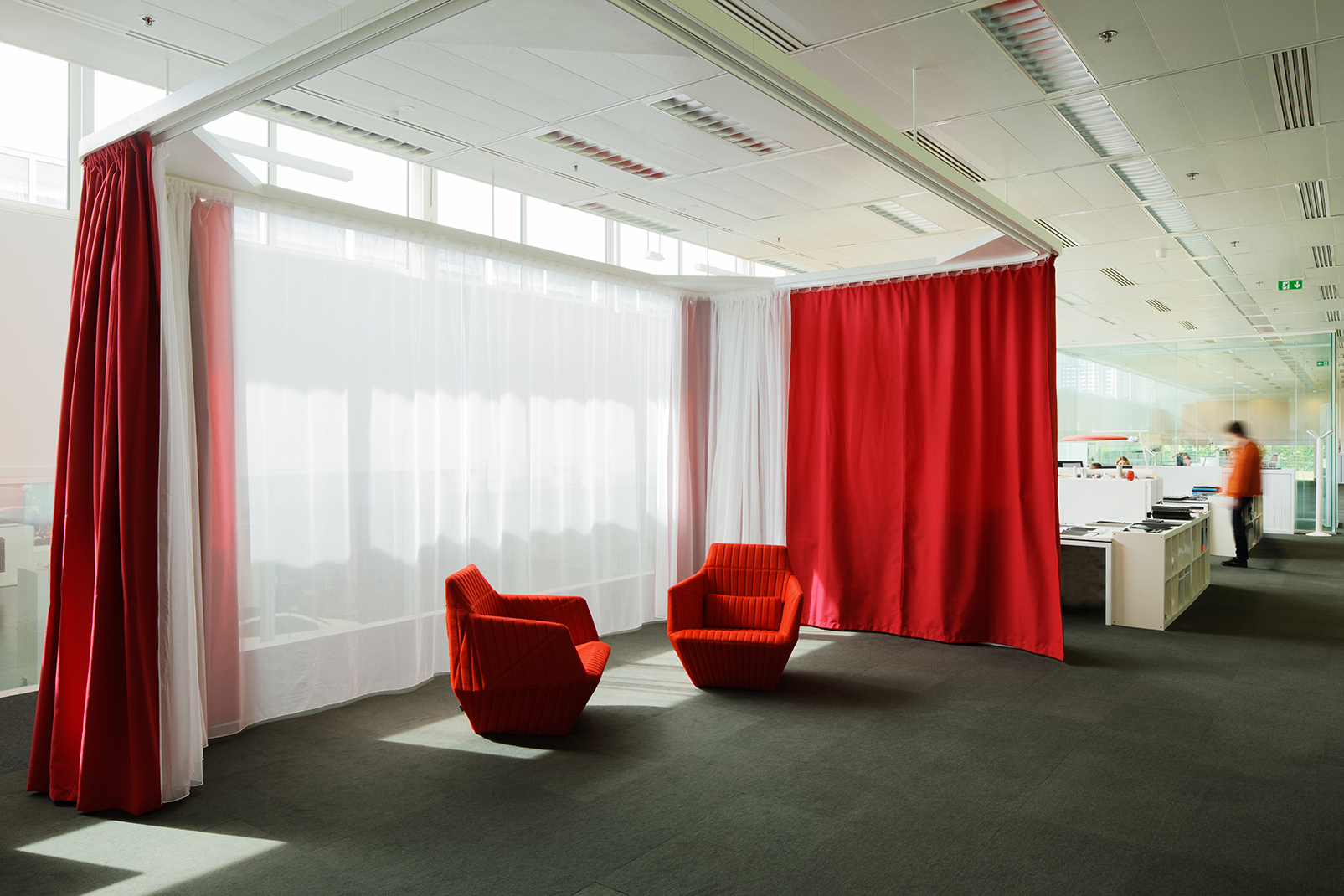 The libraries/filters allow for "active confidentiality". Collaborative spaces in the form of "agoras" reconnect the different design areas and stimulate exchange. "Discreet corners", conducive to concentration, also provide space for individual creativity.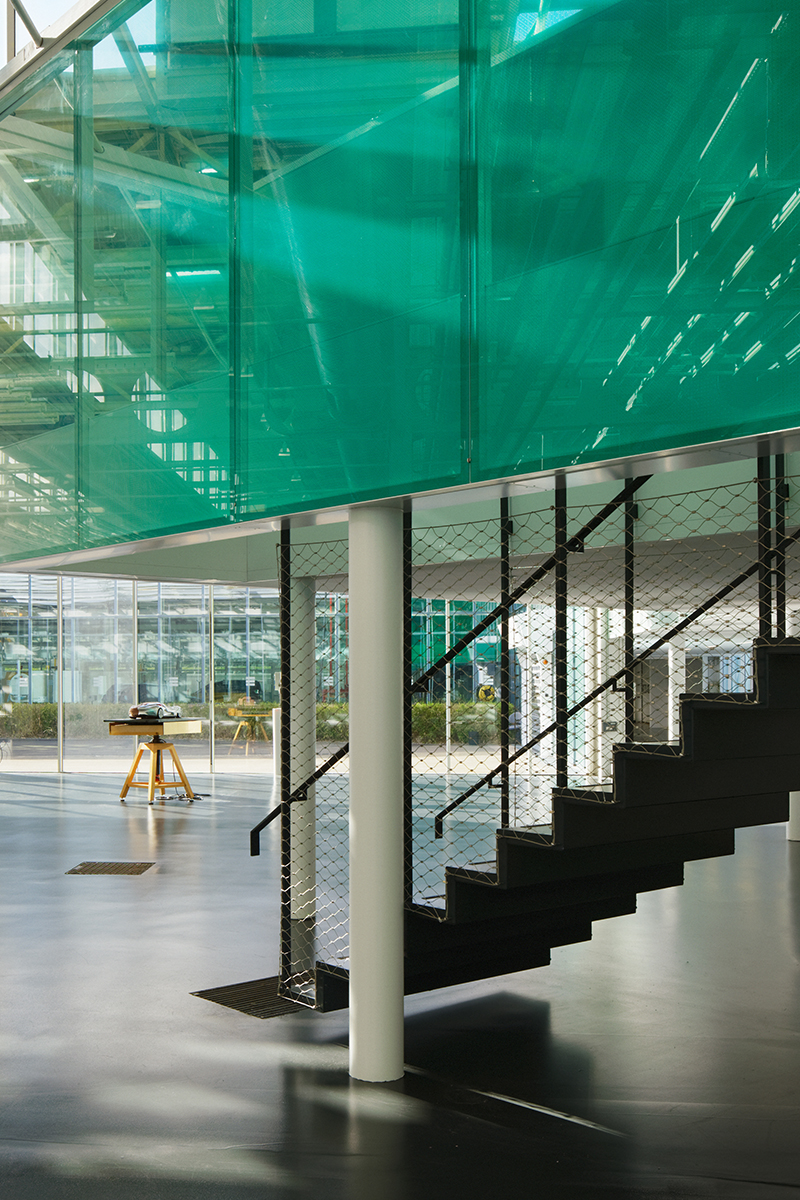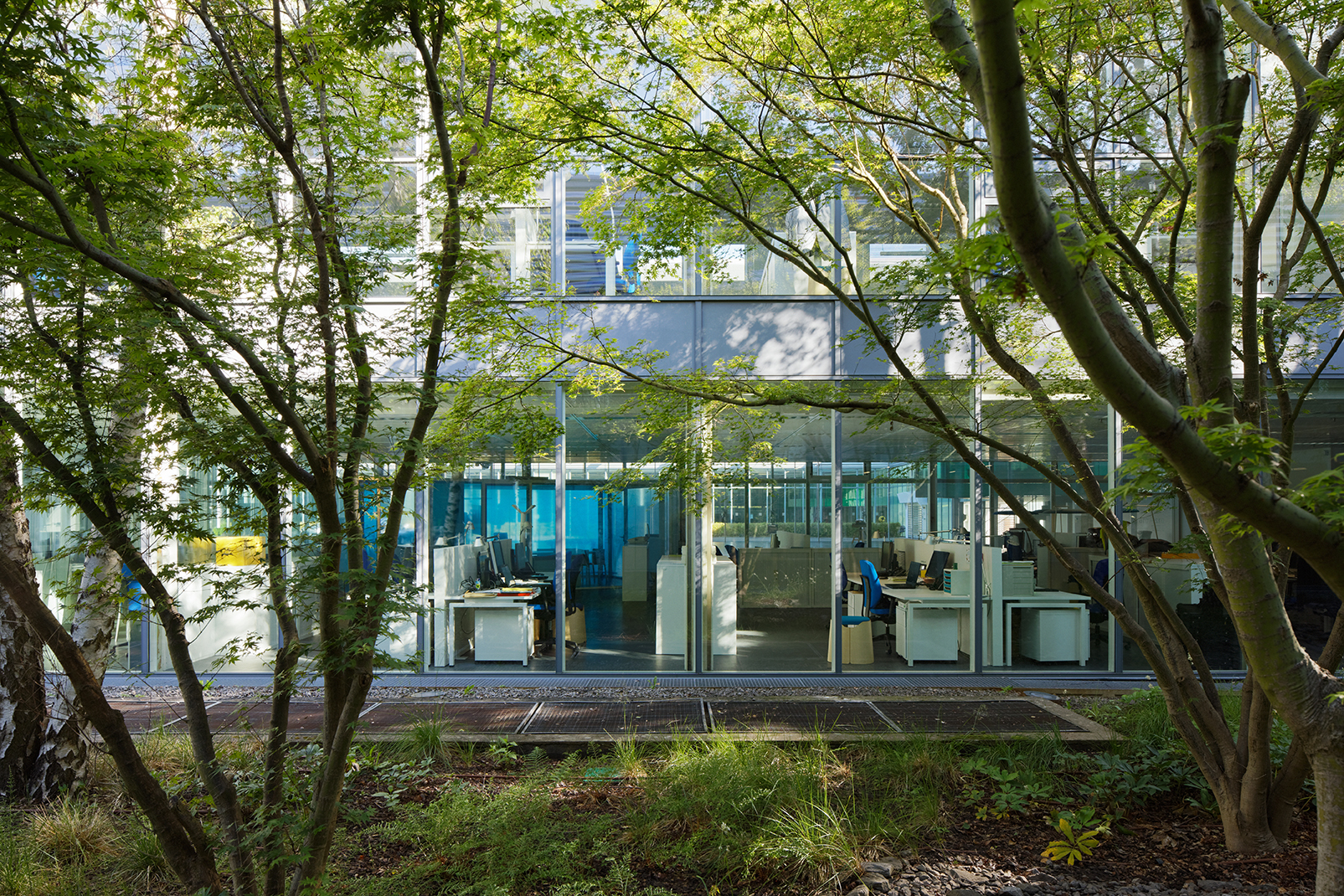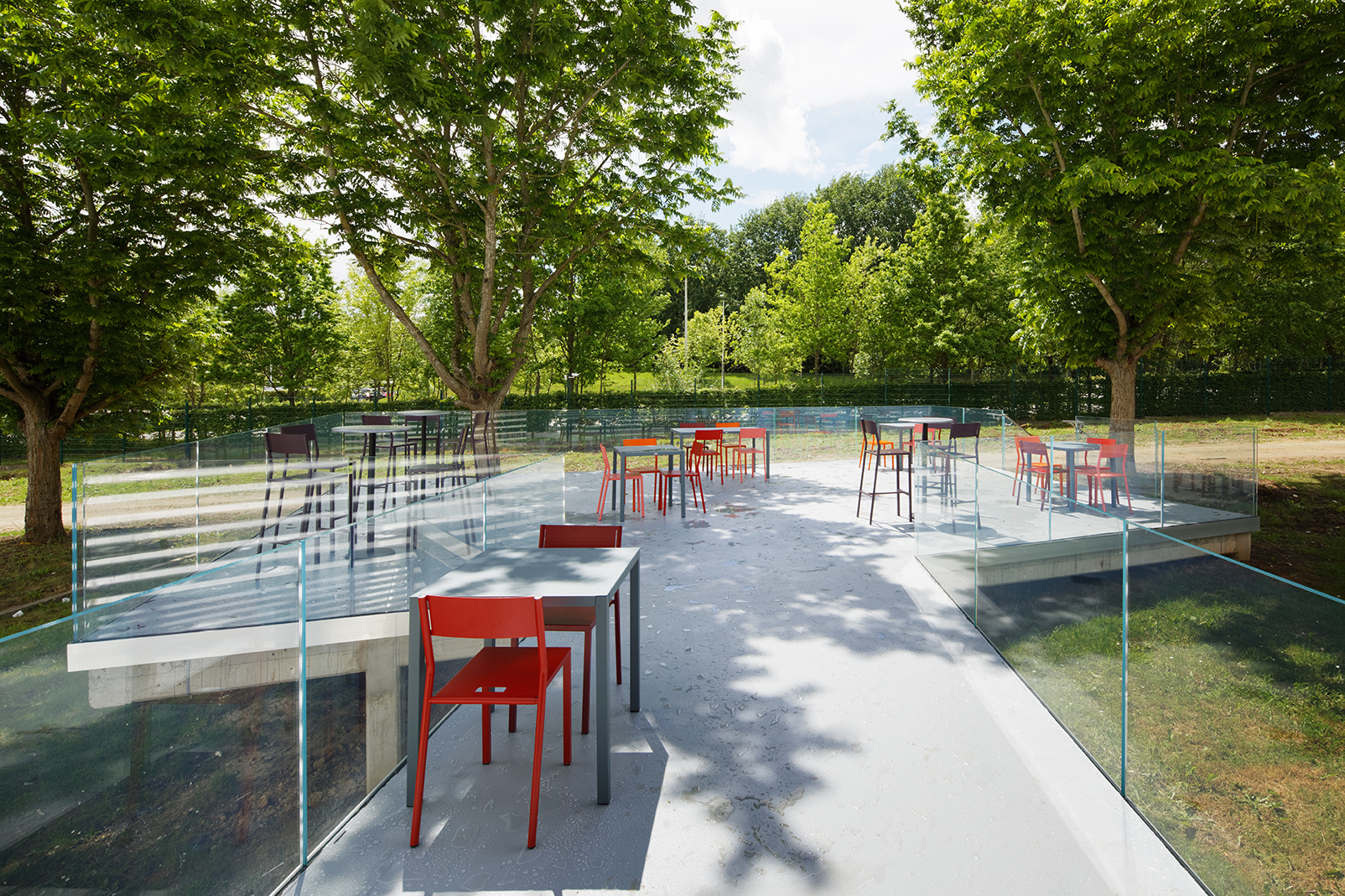 Team
Studio Briand & Berthereau (Furniture design, Graphic design), Egis (gen. contracting), Vpeas (costing)
Program
Refurbishment of Renault Design centre premises
Awards
German Design Awards 2019