Moulins Secondary School
A 500-student secondary school open to the city, a 100-bed boarding school, a disabled sports complex and a cultural centre
The Moulins secondary school in Lille is a building-landscape that radiates and interacts with its environment: carried by the context and in close connection with the city, its geography unfolds in a ring around a central courtyard facing south. Two parts stand out: the ground floor, which is animated for pedestrians and plays with transparency while delimiting the facility's footprint; the upper part, treated as a topography that makes it possible to identify the three fundamental elements of the programme: the secondary school, the sports hall and the boarding school. This whole complex is unified by a single skin of pre-weathered zinc.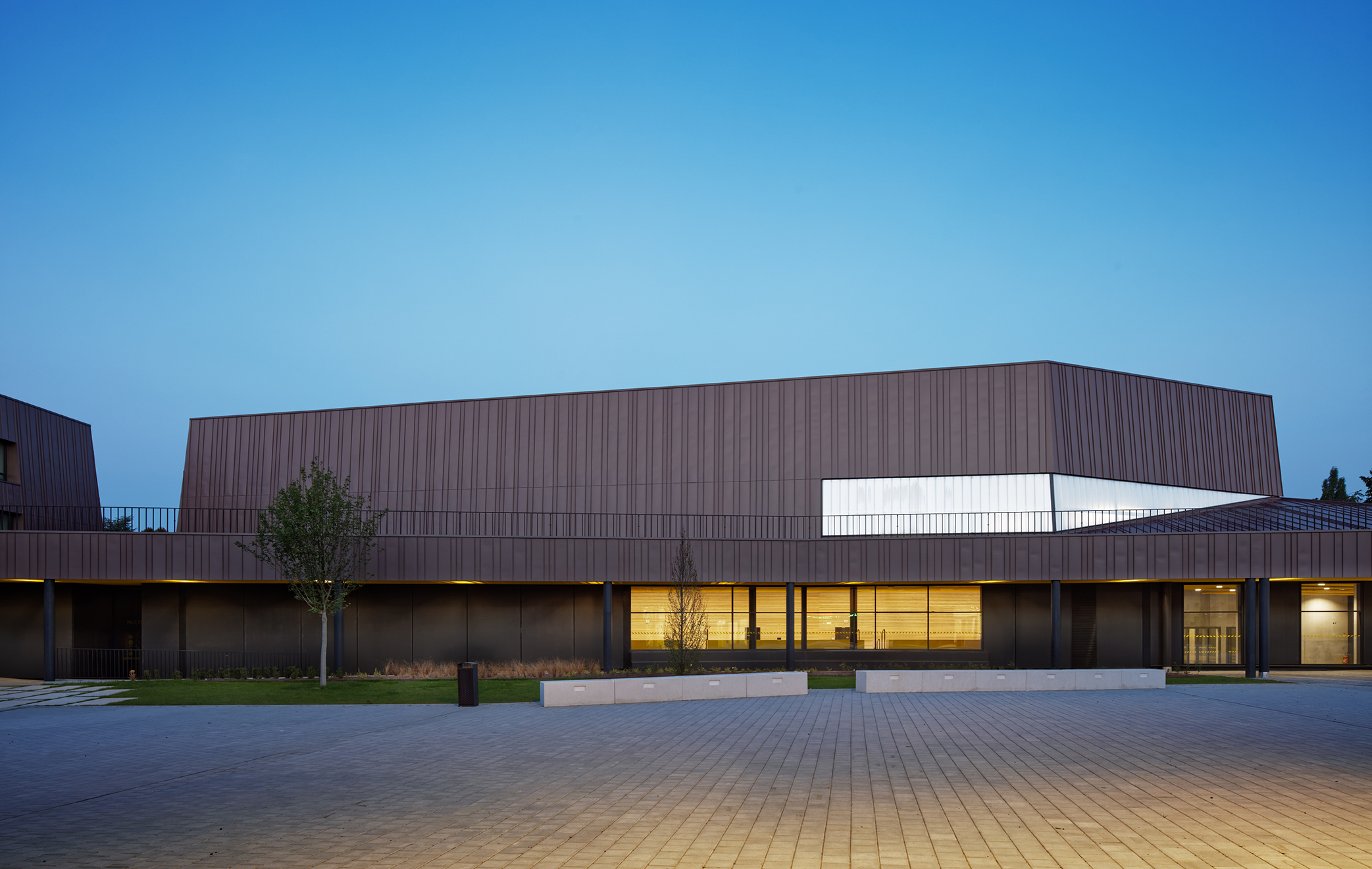 Located in a district still undergoing regeneration composed of brick buildings for freight and manufacturing, the school complex occupies a corner plot facing the raised metro line. Its position invites multiple readings and perceptions from the different dimensions of the urban space.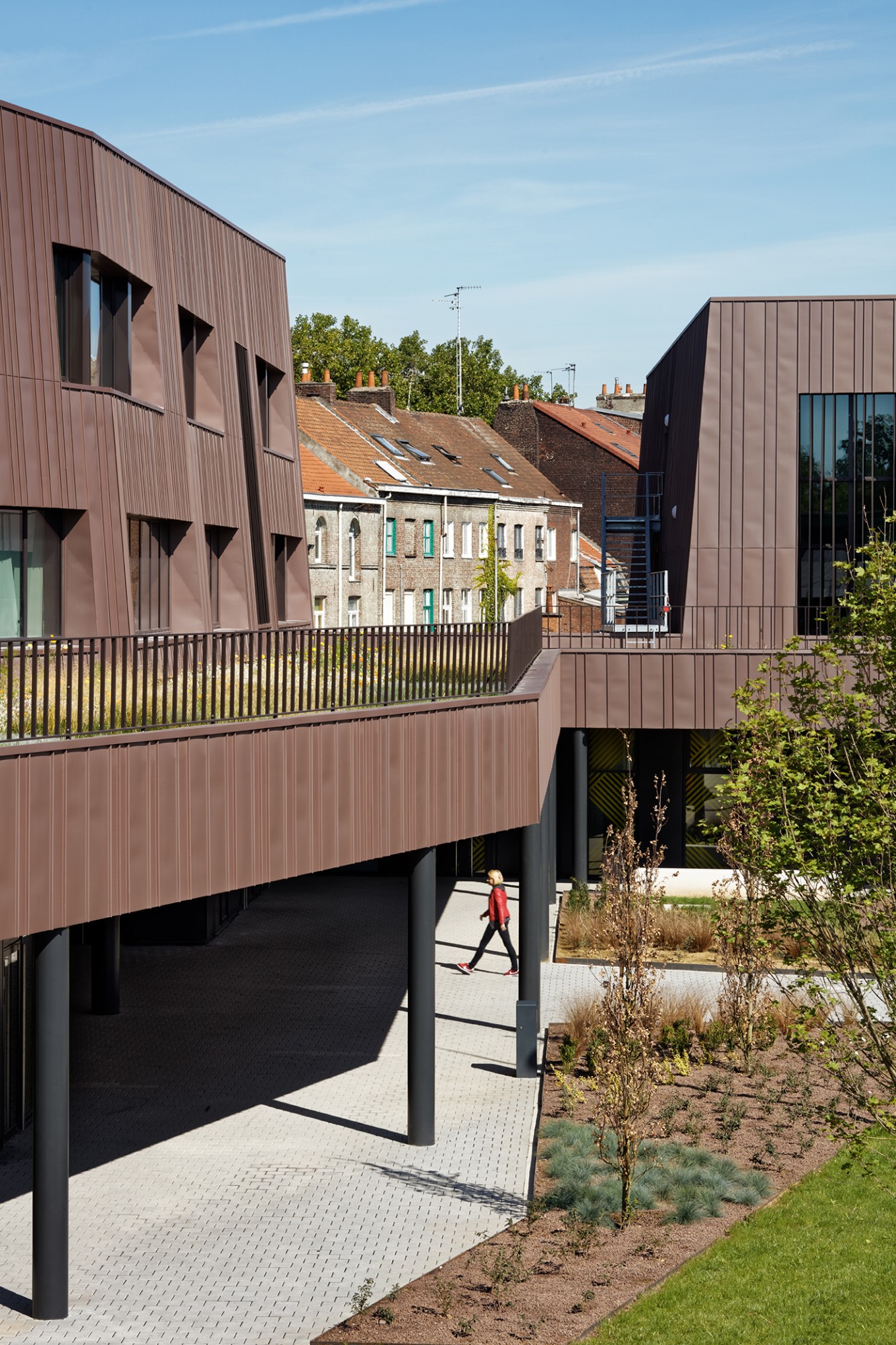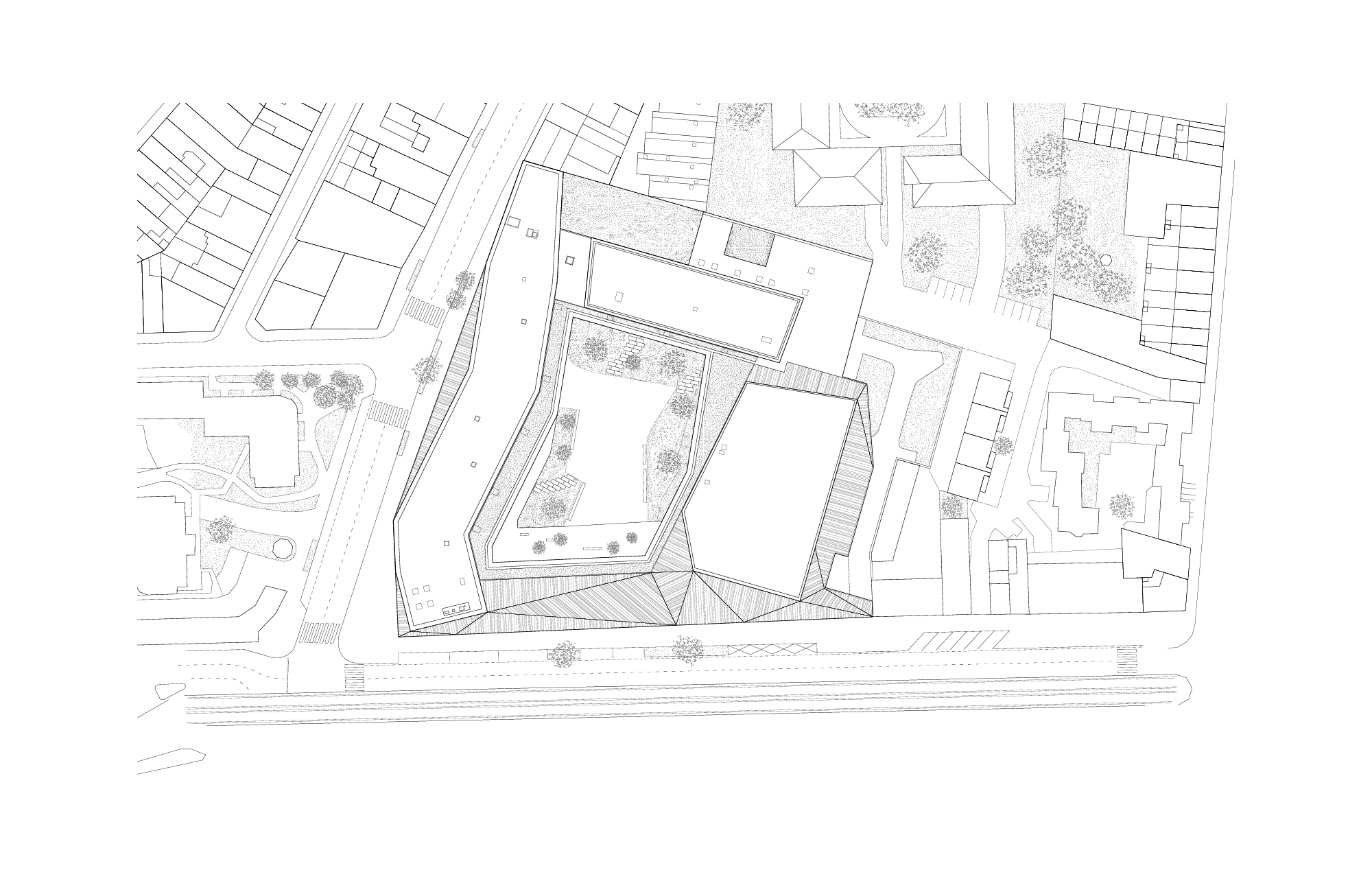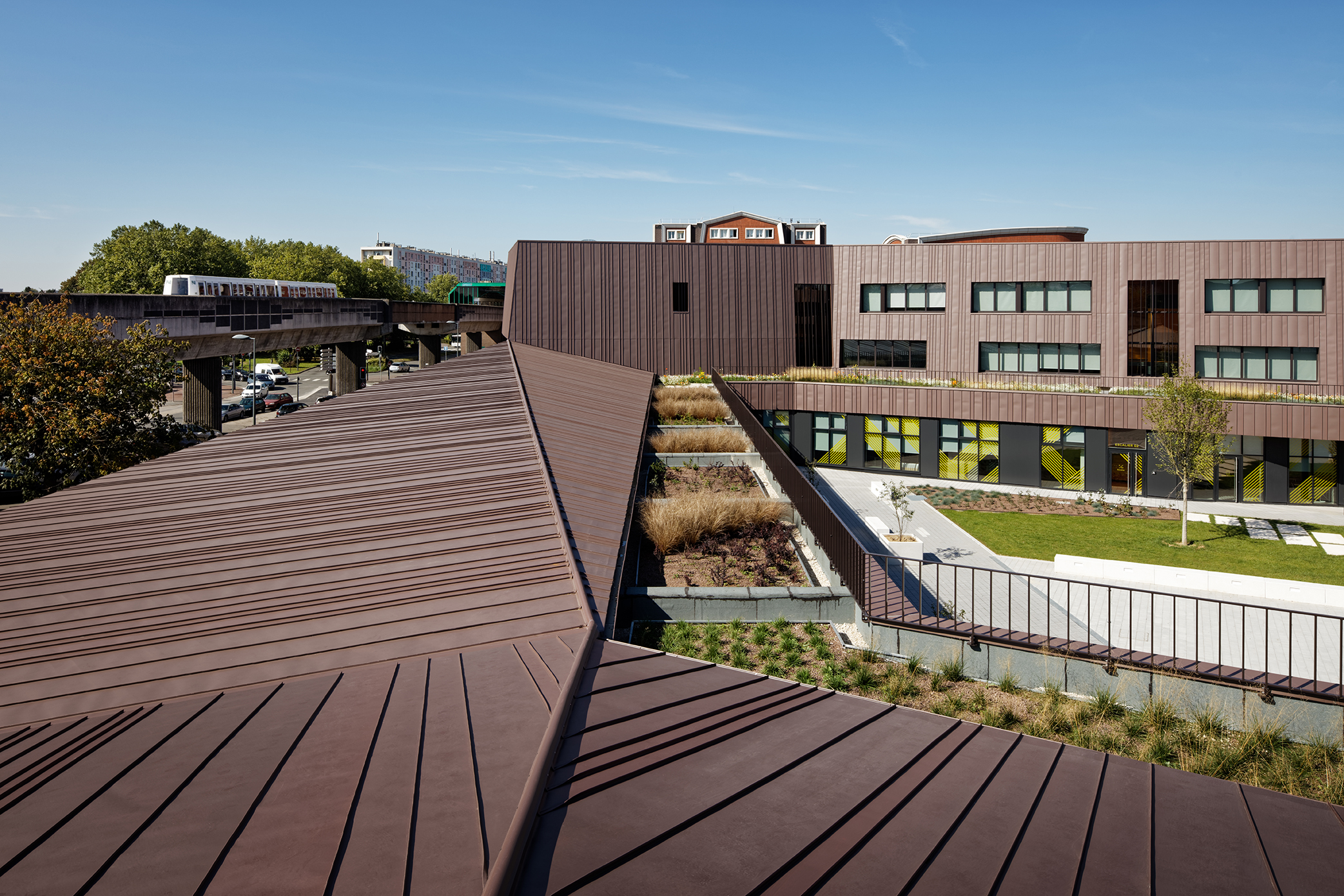 A first approach corresponds to a rather furtive view, seen from the aerial metro, or from the neighbouring buildings. The whole is treated as a continuous development, playing with the volumetry and the masses of the programmes. This geography is unified by a flexible skin of pre-patinated zinc that hugs the shapes of each volume while signifying the presence of an emblematic public facility.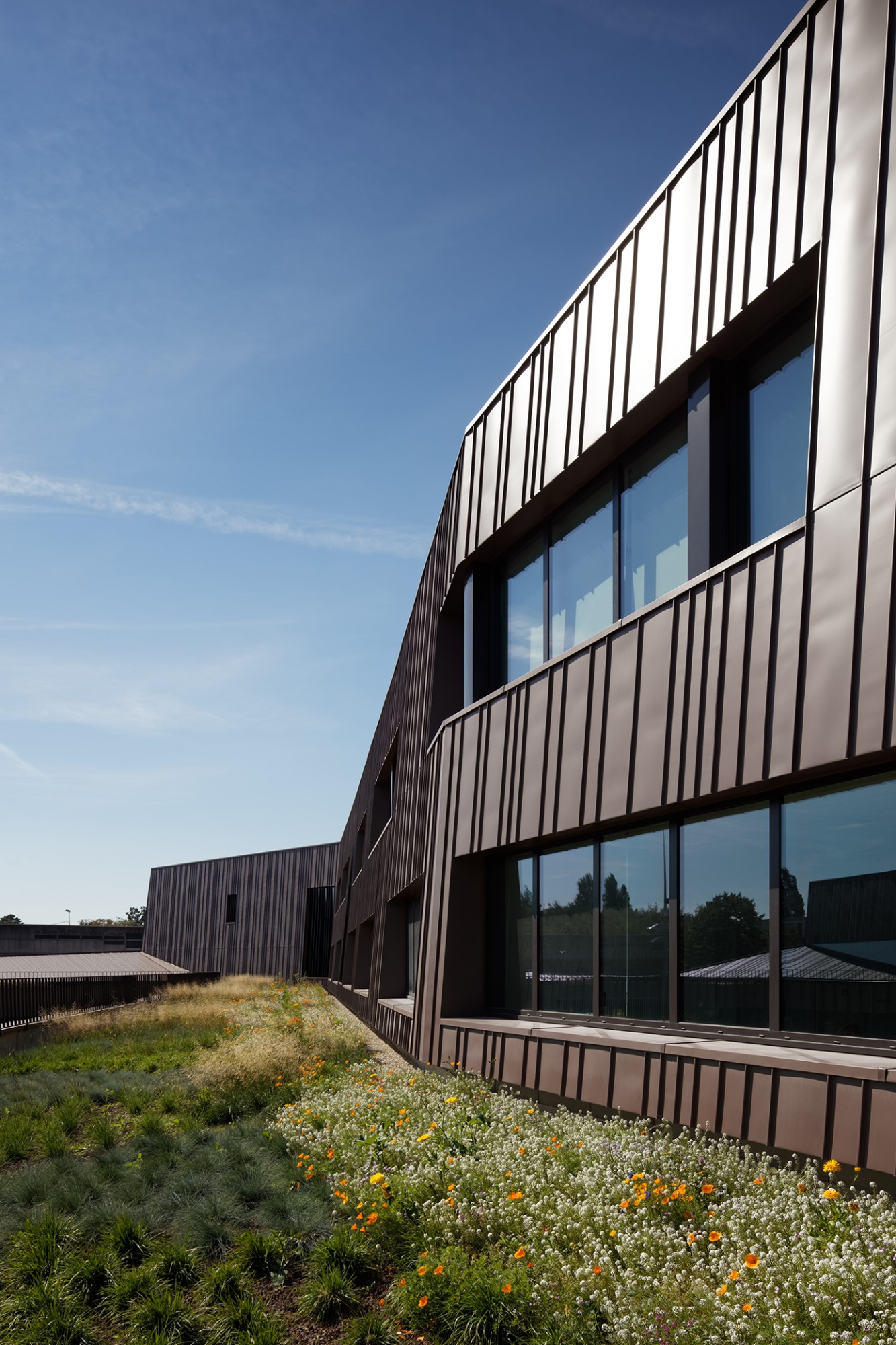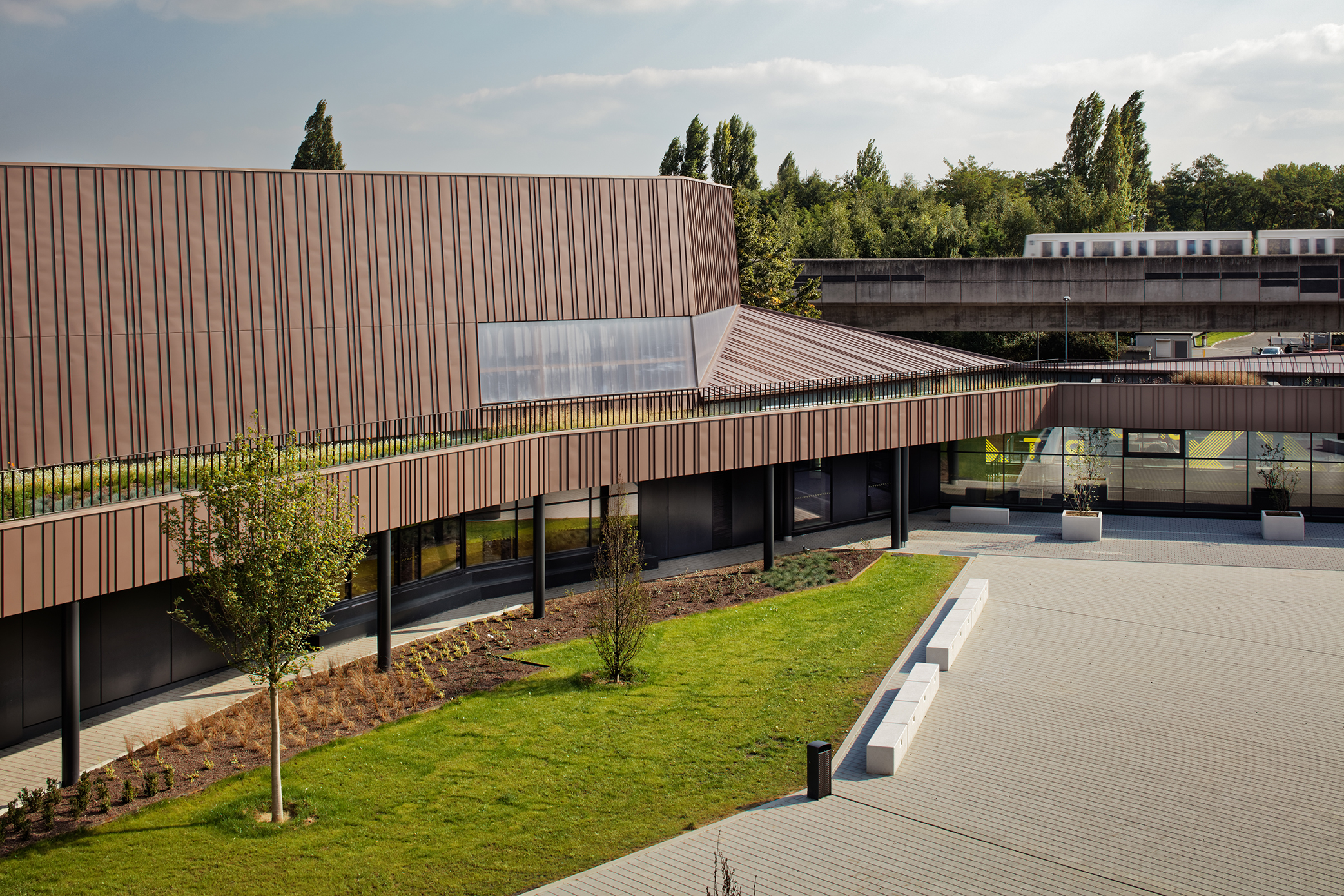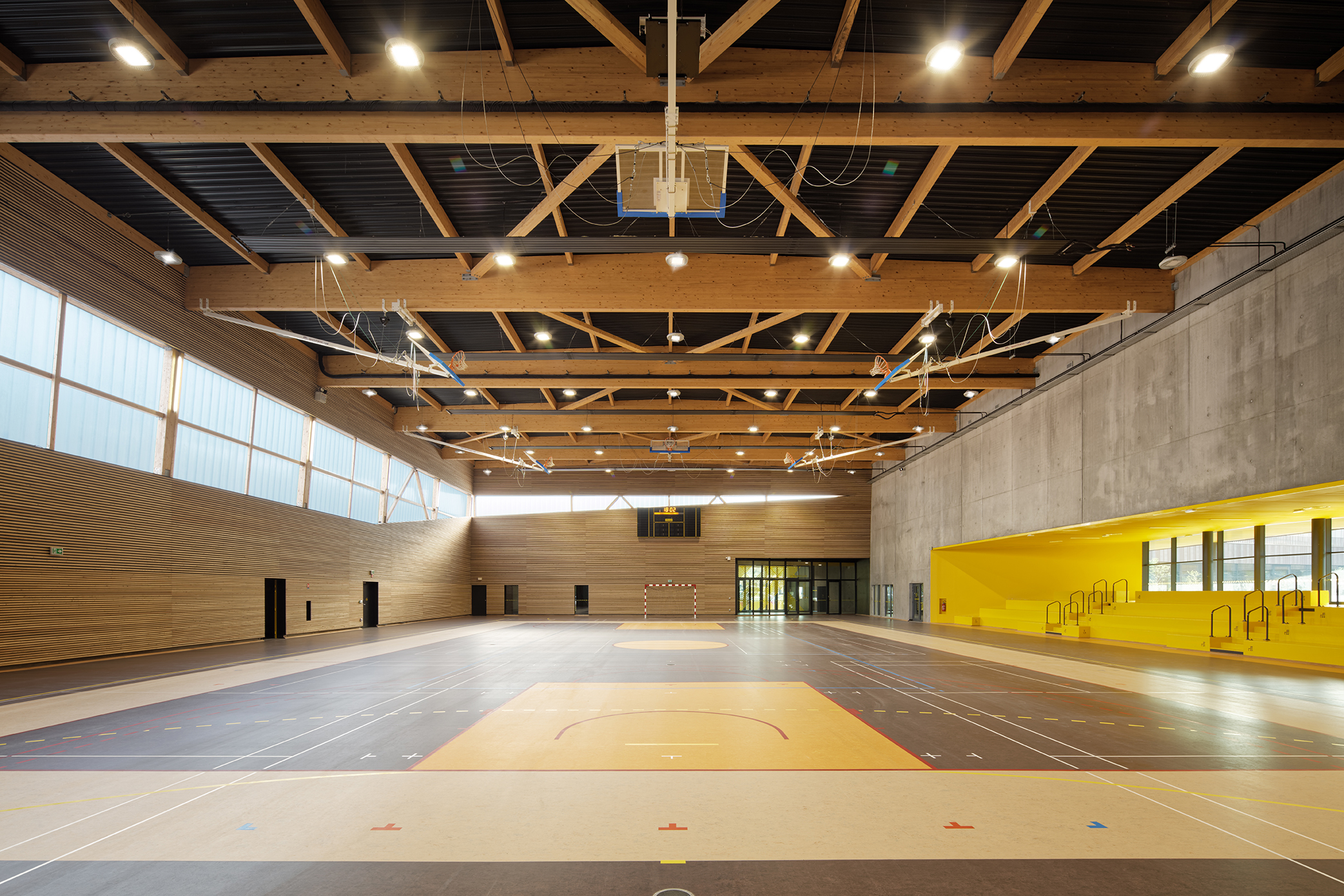 A second, more local approach is that of the relationship between the neighbourhood and the facility: it refers to the pedestrian's gaze. The porous ground floor is treated with transparency, offering views into the depth of the whole plot from the street.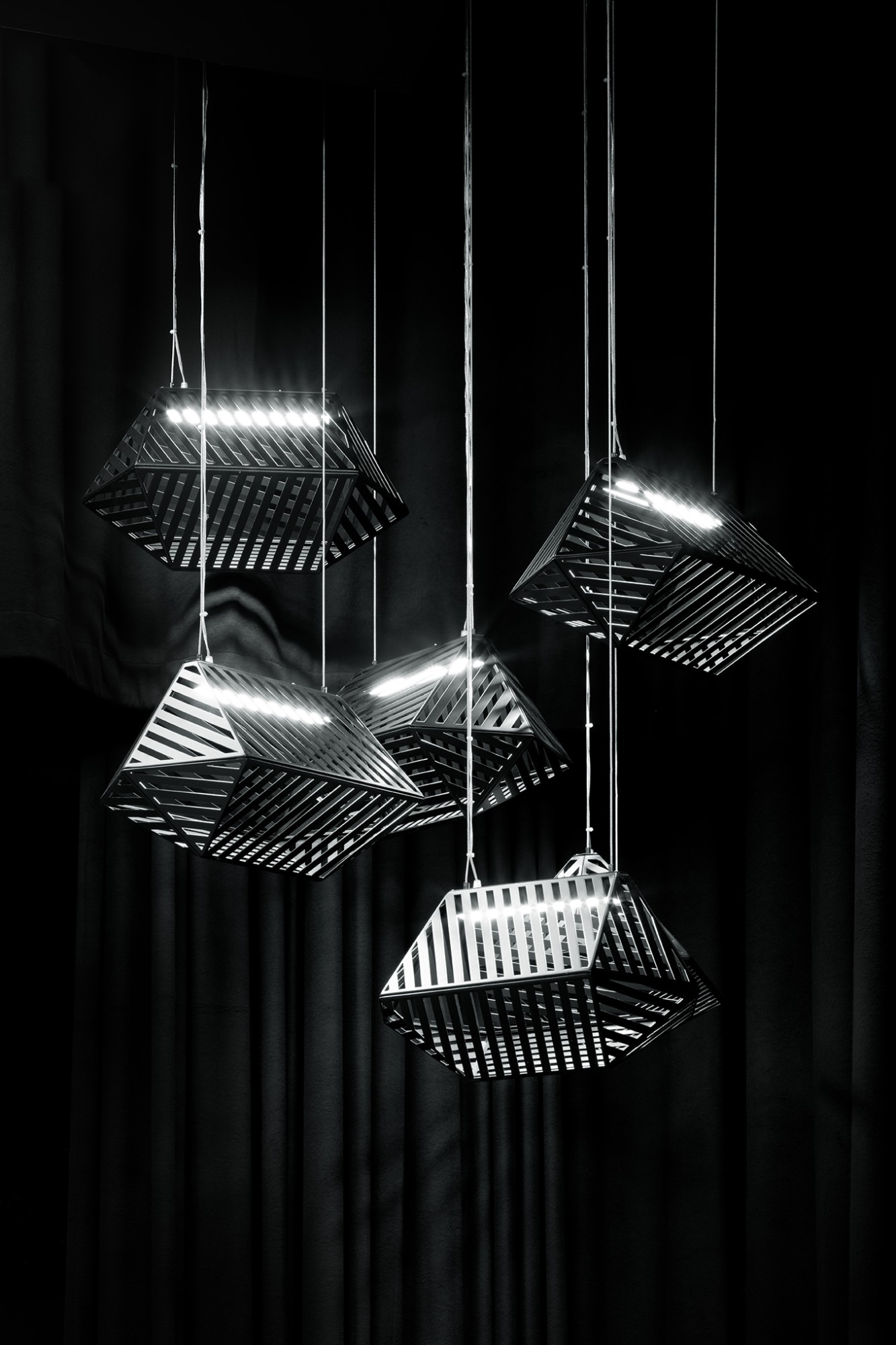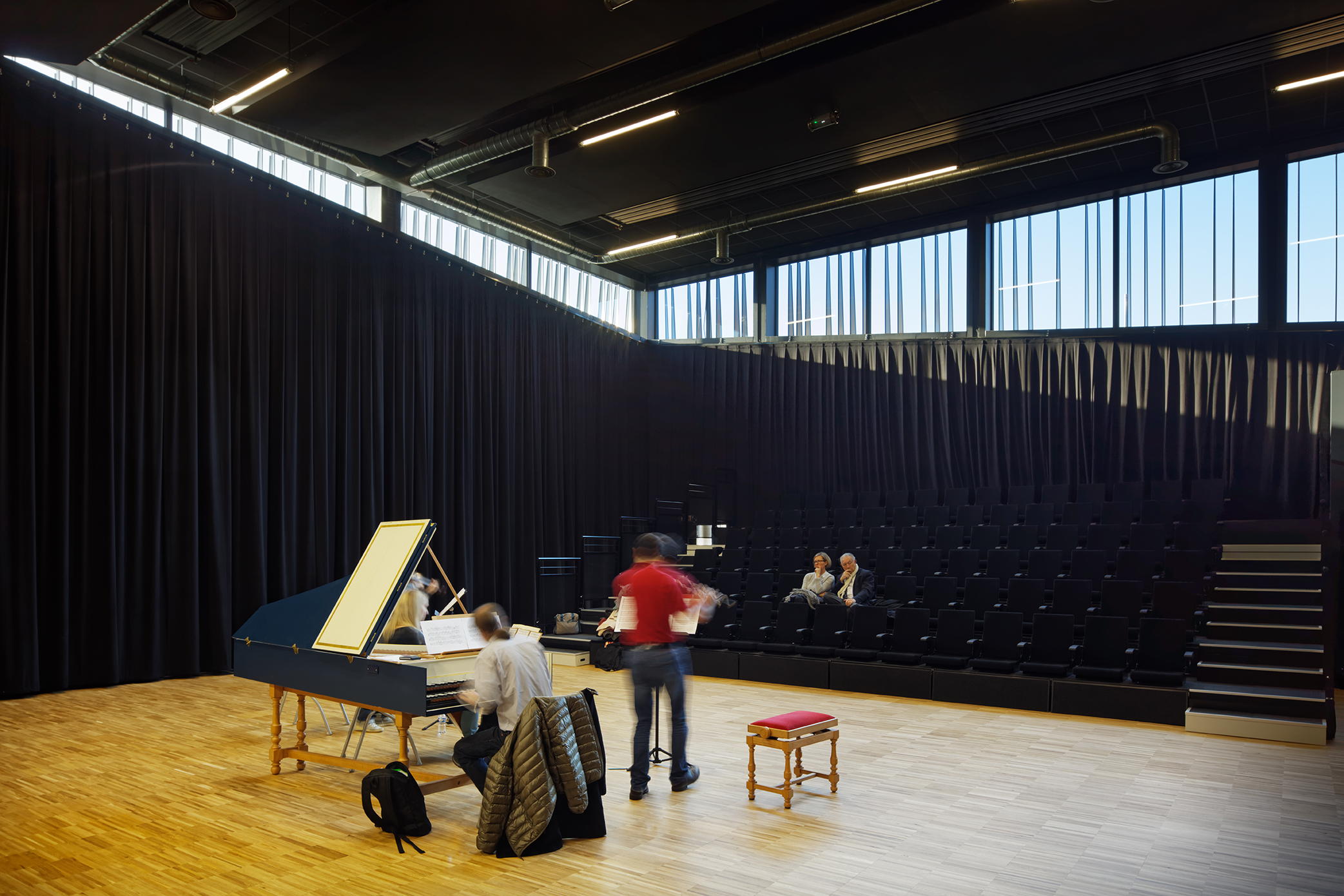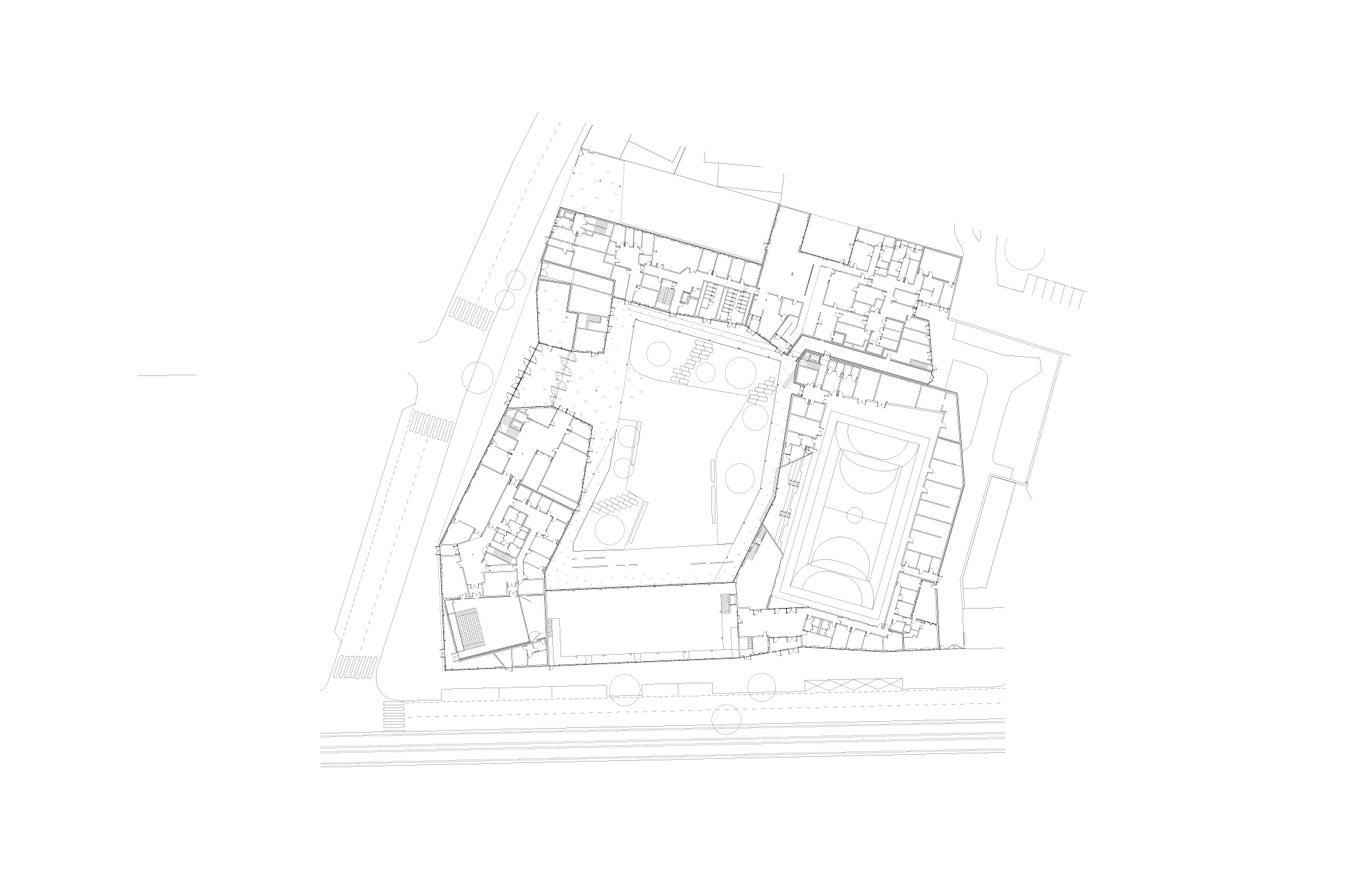 Client
Conseil Général du Nord and the city of Lille
Team
Hdm engineering (HVACS, structure), Act environnement (Hqe), Becquart (costing), Flandres analyses (acoustics), Kvds (landscape), Studio Joran Briand (designer)
Program
Secondary school for 500 pupils, 50 bed boarding unit, parasport complex with type C sports hall and cultural centre (dance studio, concert hall…)
Certification
School Hqe certified by Certivea, 3 targets VG and 6 targets G, Sports complex Hqe process