Housing and nursery, rue de l'Asile Popincourt
21 housing units for the private market and social housing, served by open-air paths in the heart of the block
In the dense urban fabric of Paris' 11th arrondissement, which is still characterised by traces of its artisanal past, this project marks a meeting point between two city histories. The cross-block plot links two narrow streets in one direction, and little neighbouring courtyards in the other. A "mini" nursery is located at ground level and its garden opens views to the Popincourt passage, creating an urban transparency between the two streets. A second garden area, created one level higher, is for the residents' use, who access their units along densely-planted exterior walkways.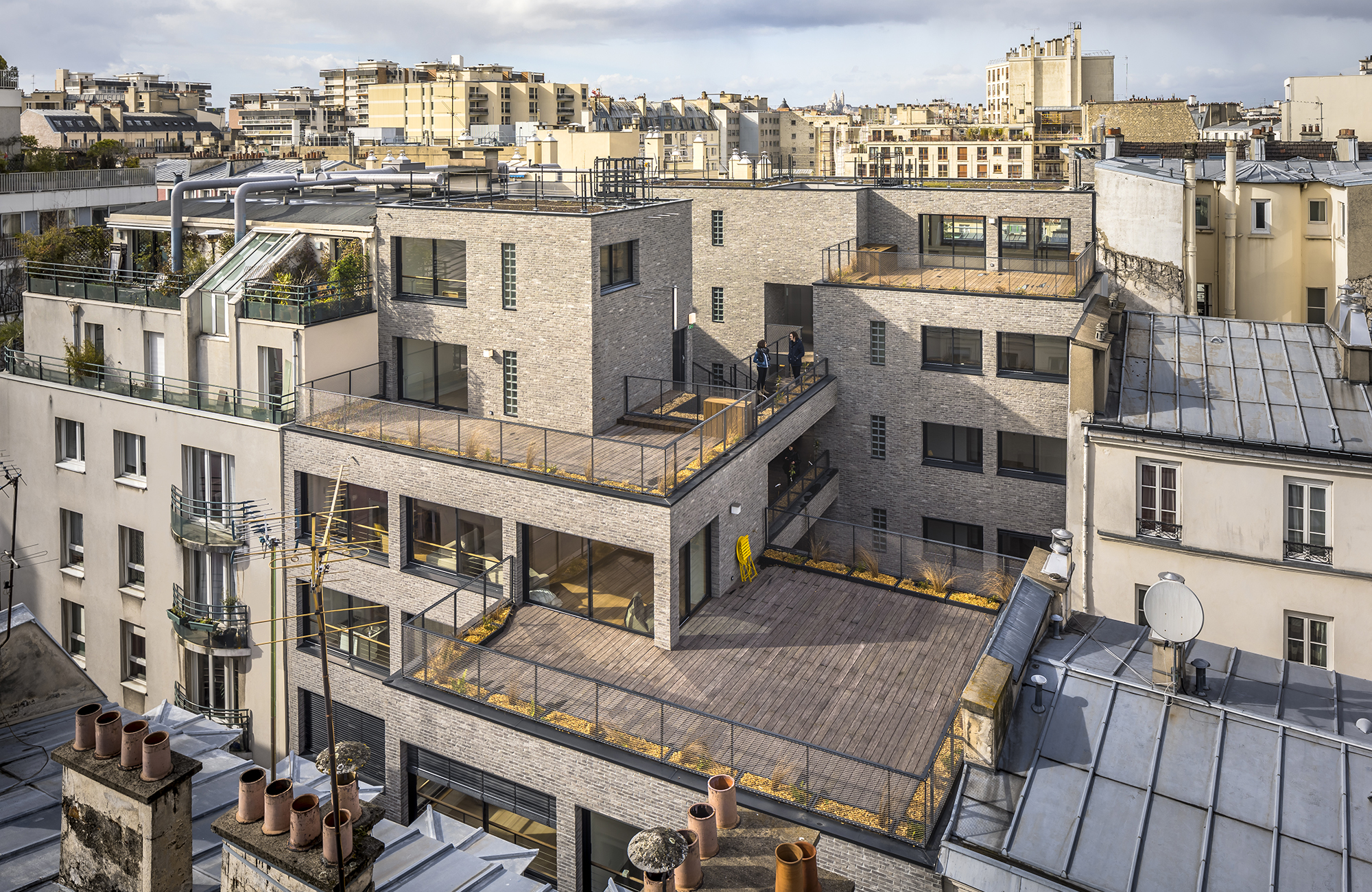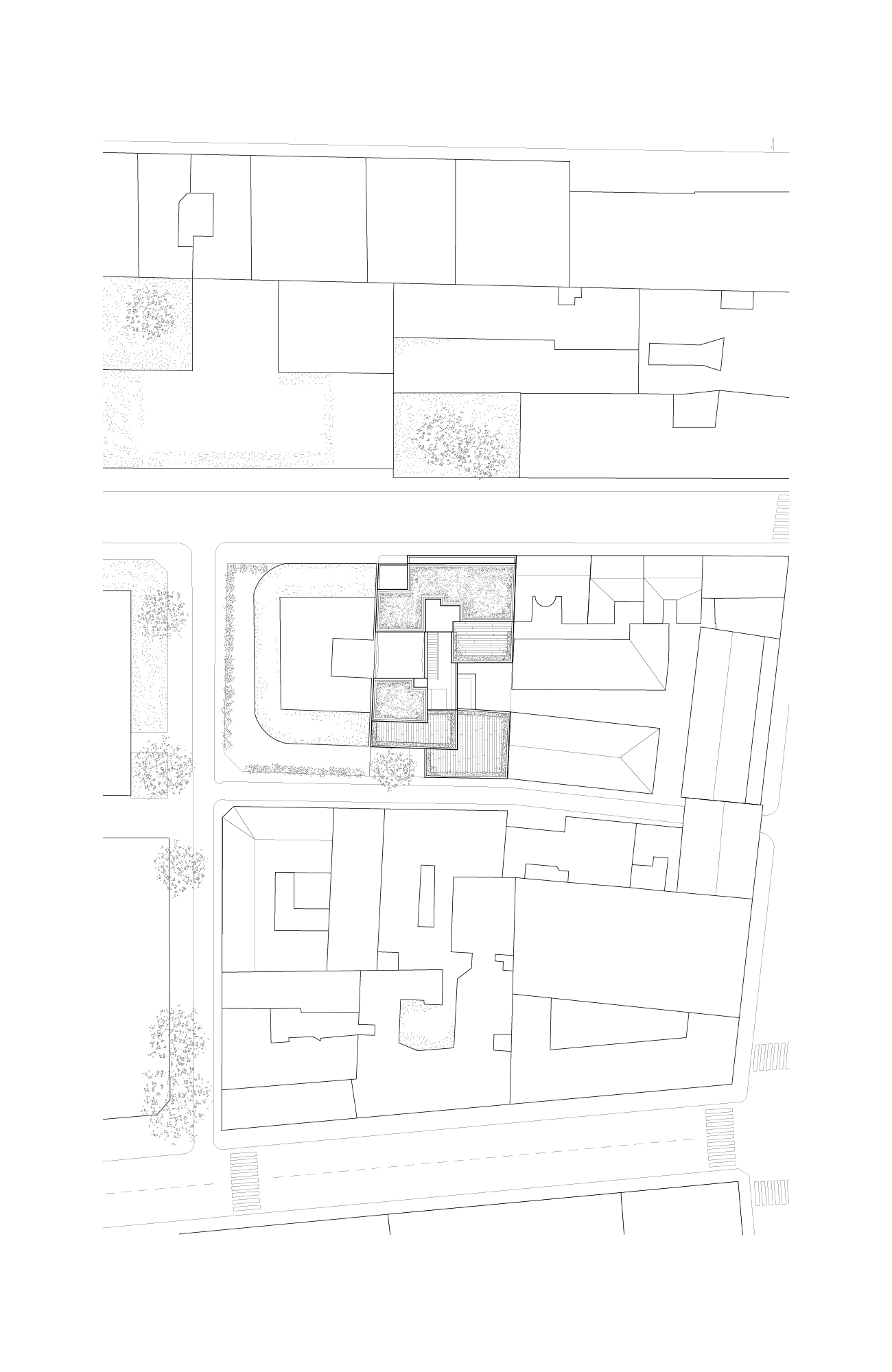 Integrated into a fine seam within the existing fabric, the two new buildings are designed in detail to avoid any break in scale. Arranged on either side of a central void that connects the neighboring courtyards, they are connected by common external circulation that ensure the porosity of the building through a continuity of exterior spaces.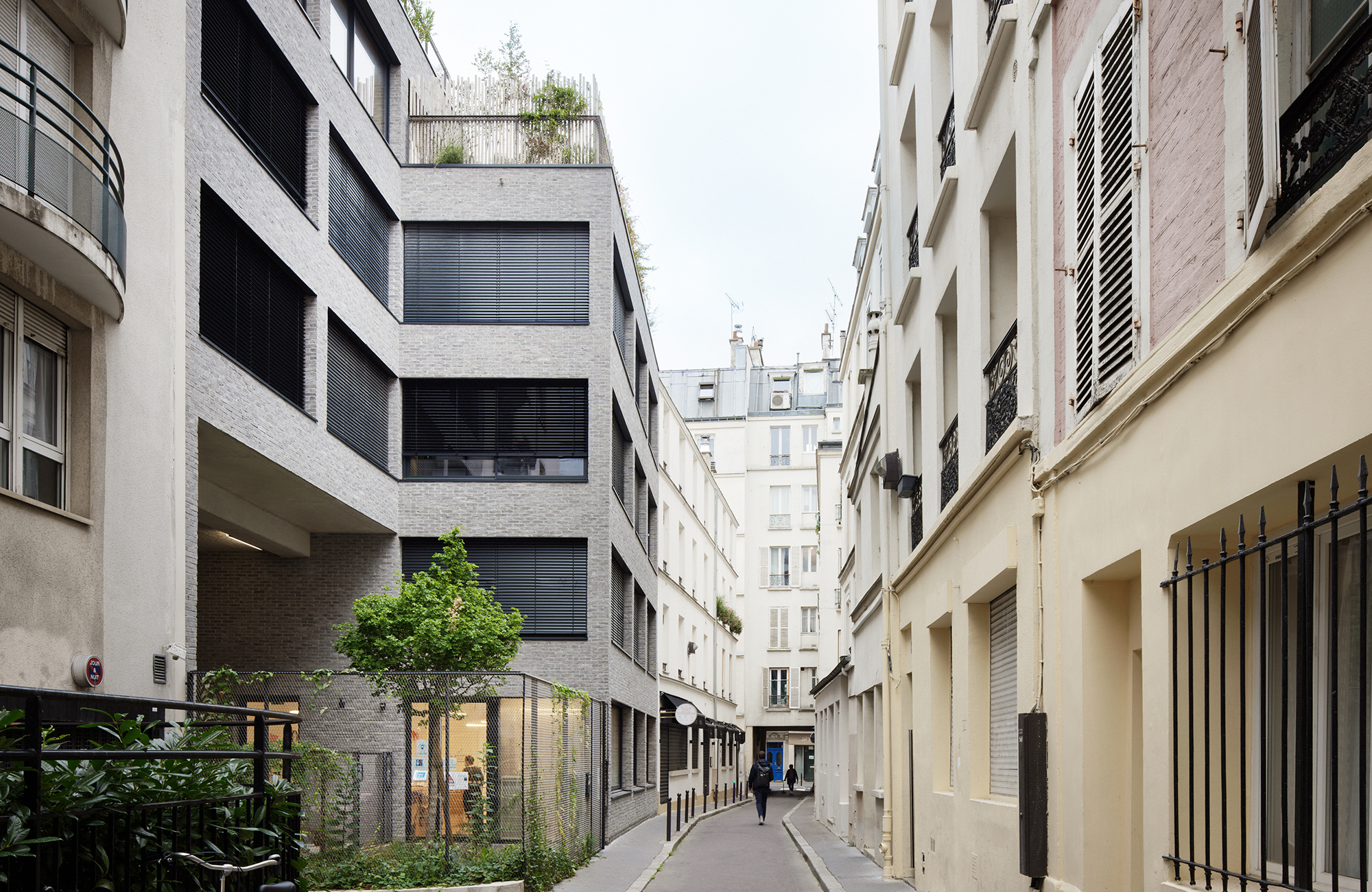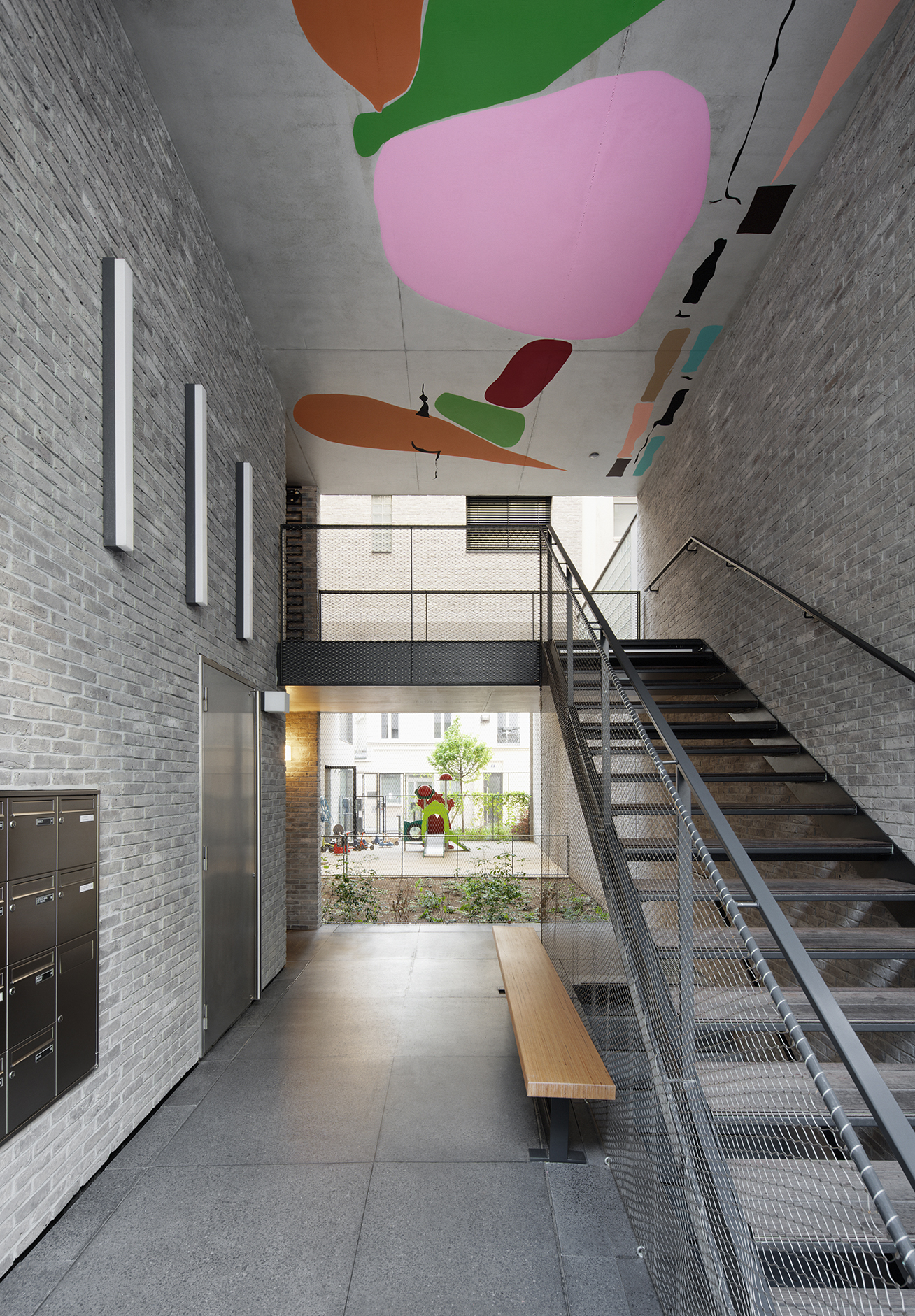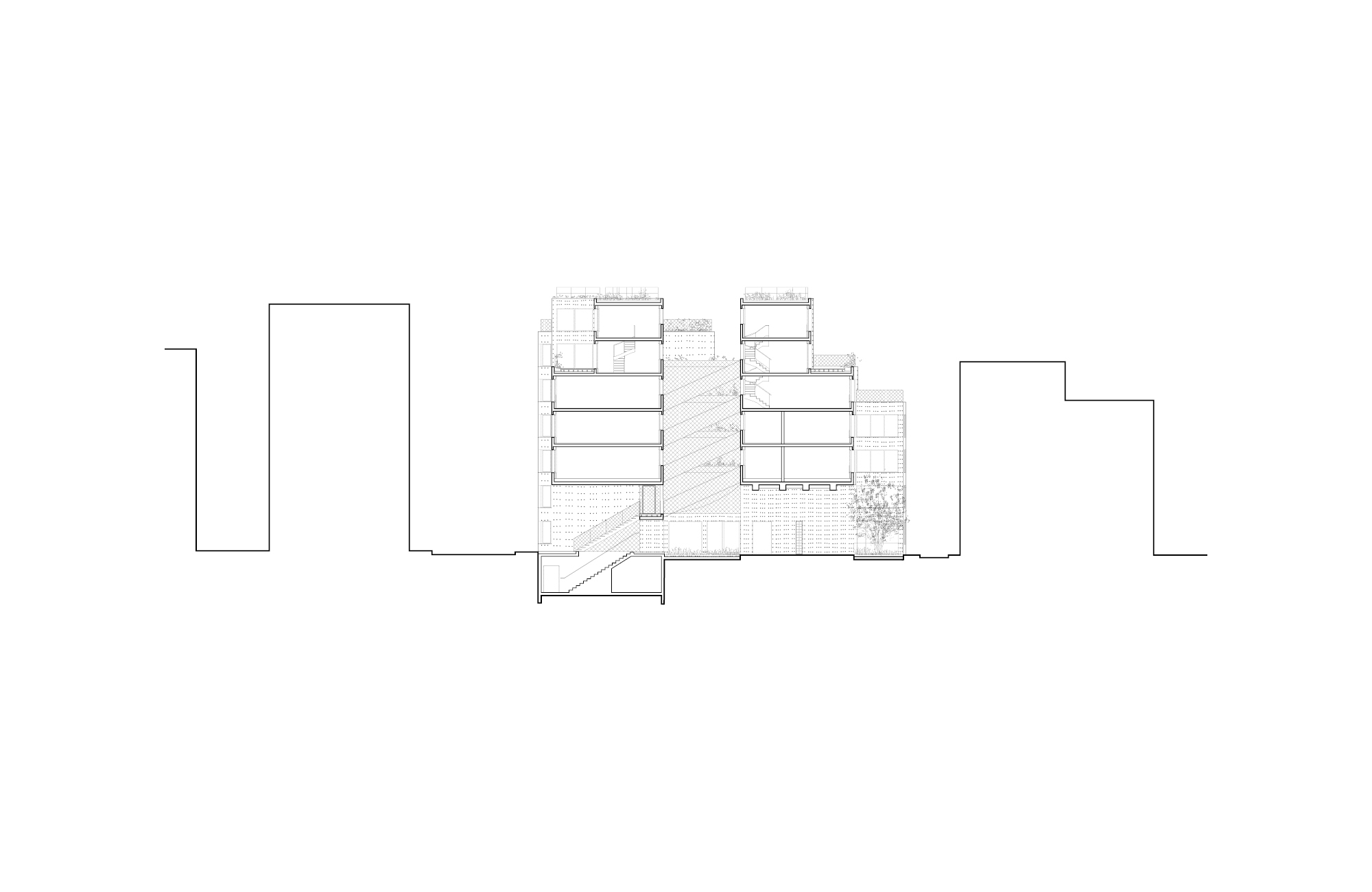 The care given to the walkways makes them a real promenade for each inhabitant. The wooden floor, generous dimensions, plantings and custom lighting mark a particular attention to the circulation paths and, in so doing, give back their nobility to these transitional spaces which are too often reduced to a purely functional aspect.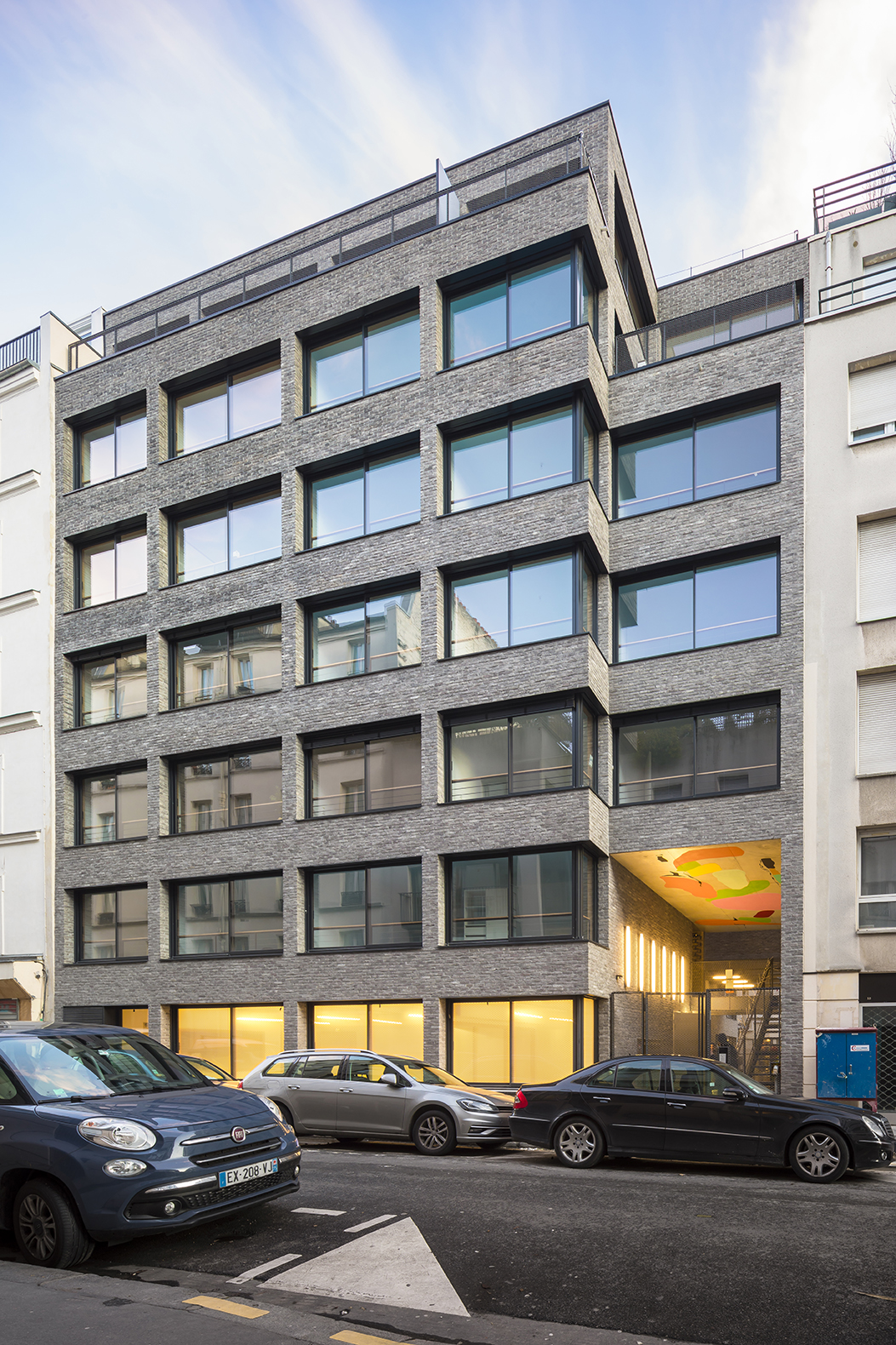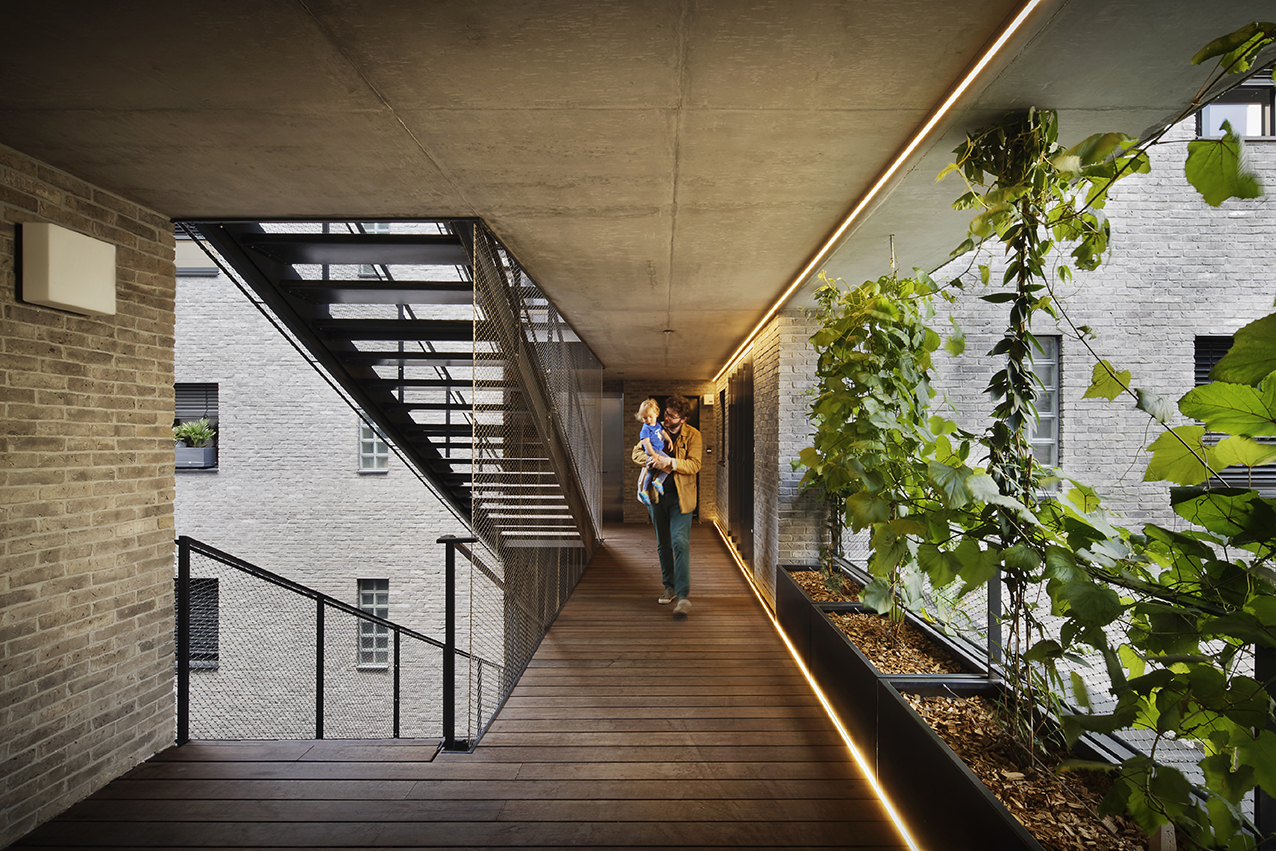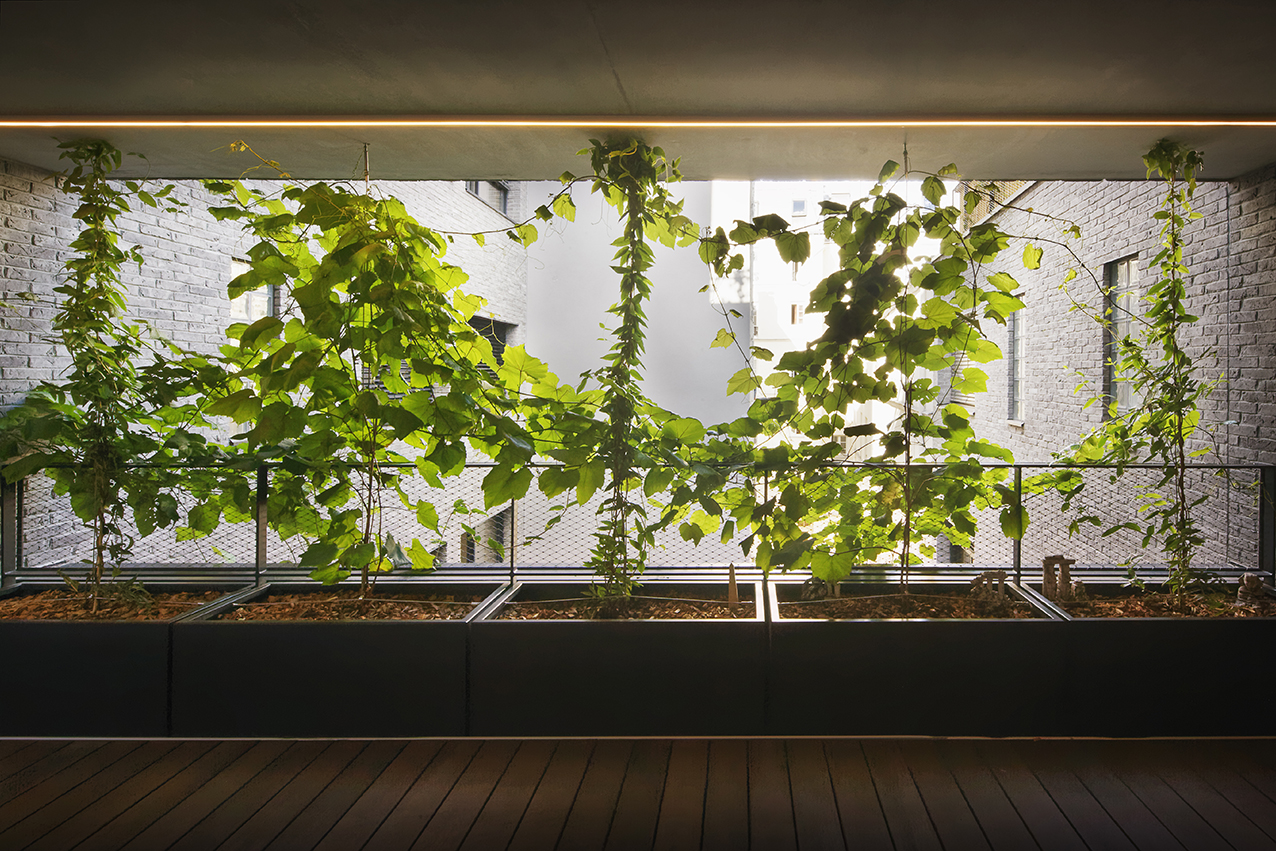 The walkways form the "common" of the building, the place where people enjoy strolling, talking and lingering. Spacious, they can occasionally accommodate a table or seats ; they can be appropriated by everyone, forming a real space for sharing.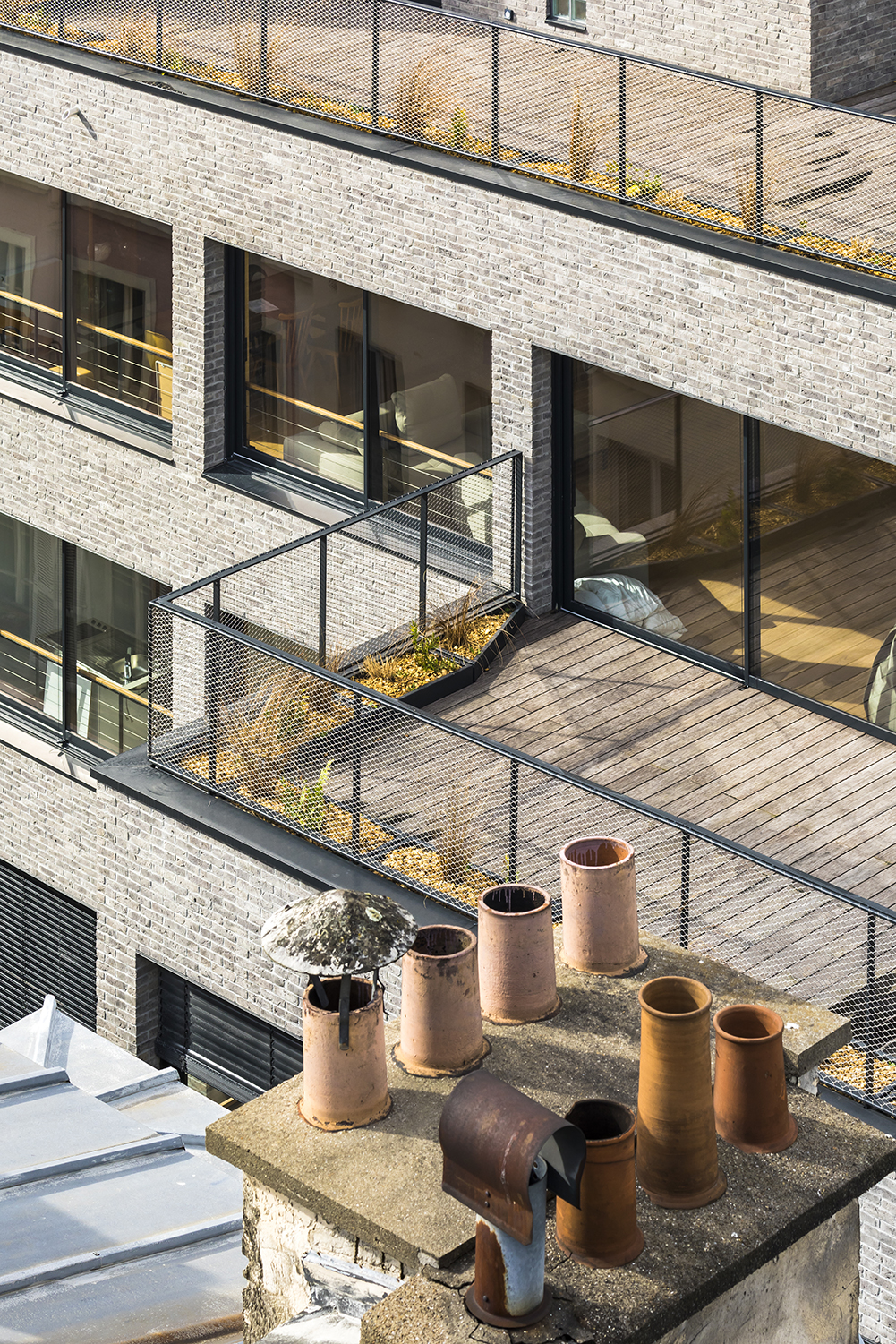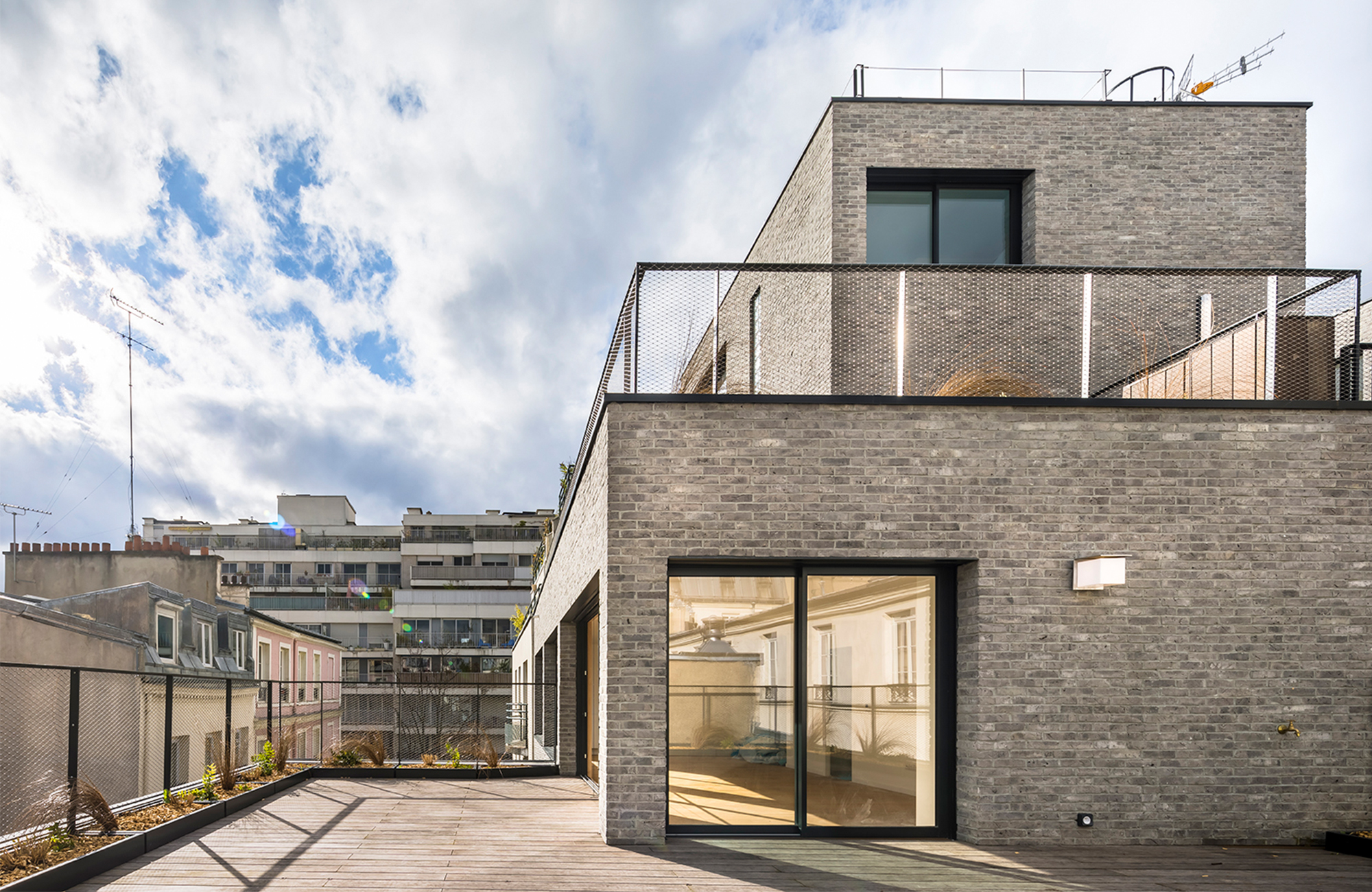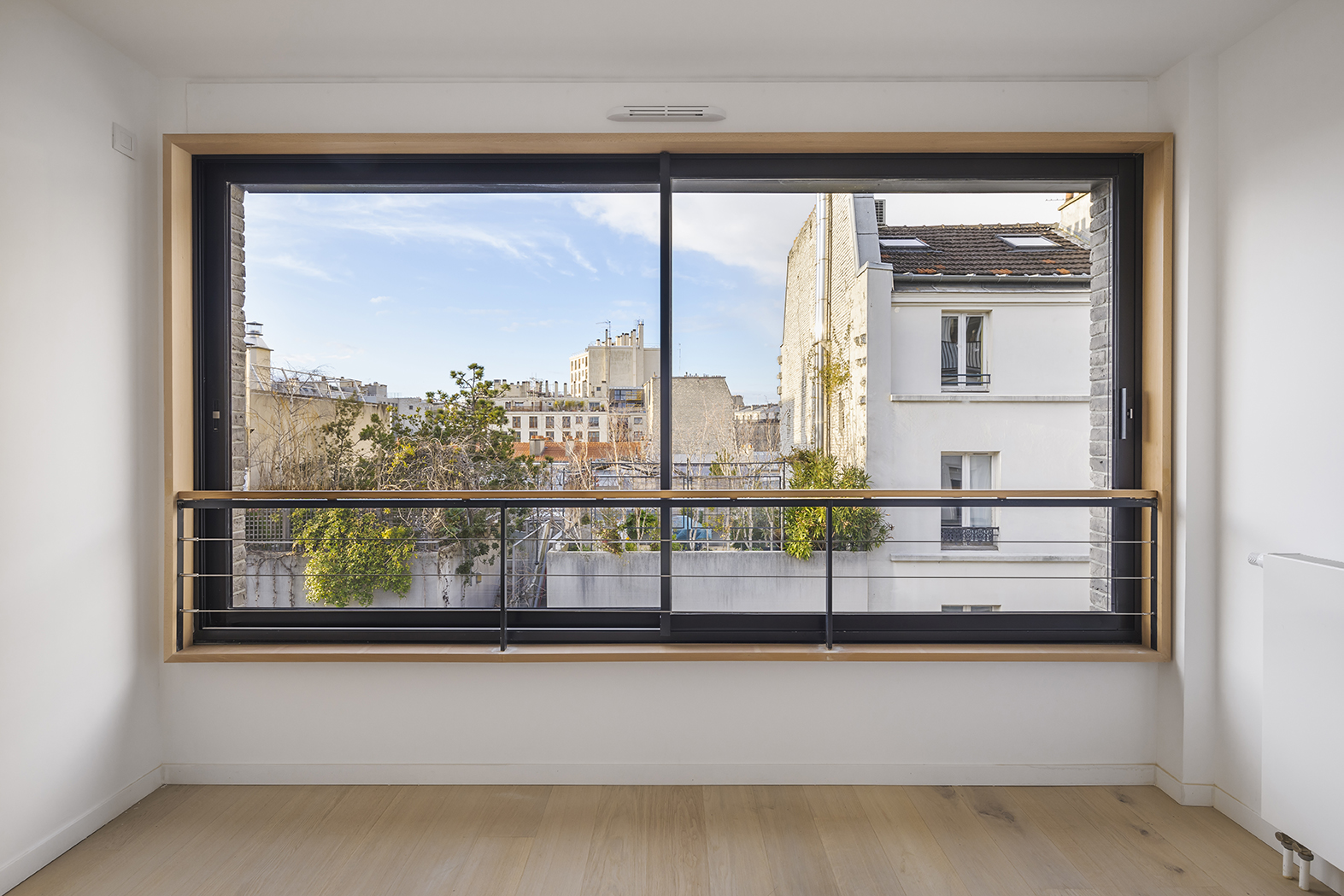 Client
SCCV Paris passage Popincourt
Team
Elithis (HVACS, thermal, acoustics), Kuzu (structure)
Project manager
Tomoko Karakawa, Frédéric Danne
Mission
Survey, arch. oversight, sign-off
Program
21 housing units (16 private and 5 social), nursery
Photos
Camille Gharbi, Sergio Grazia, Takuji Shimmura