Busso block
A community forest and 90 housing units with roof gardens
The former Busso industrial site in the heart of Pré Saint-Gervais is being prepared for a new housing project in a neighbourhood that is already dense and lacking in green space. Because of this, we have decided to give over 67% of the site to create an urban forest. This space will be public and open to all. Here, one can experience nature in the city because the entire site becomes a garden. The four buildings are linked through vertical gaps that accommodate the common circulation. Like a vertical village, these landings serve the dwellings and lead to the roof. They encourage circulation within the complex itself and become places for sharing and exchanging on a daily basis. There are no balconies on the facade of the building, but instead many roof gardens. Each dwelling has its own piece of land in the sky, to cultivate, experiment and share a moment of relaxation.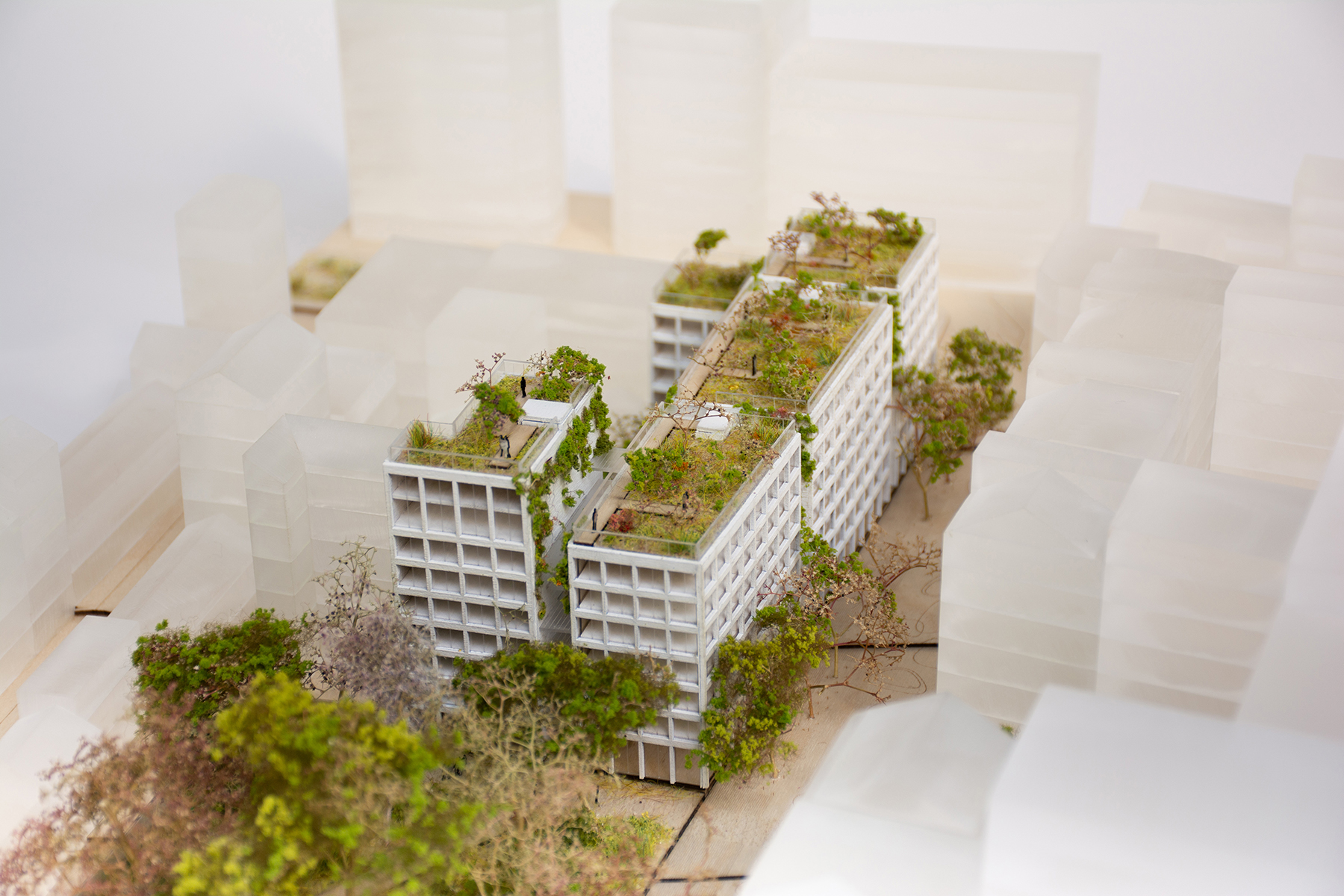 The nature area covers 3,300 m² of permeable ground and will have a beneficial effect on the neighbourhood in environmental terms (an island of coolness and biodiversity) and in terms of social links. Designed in a co-design process, it offers a diversity of uses around the idea of doing together.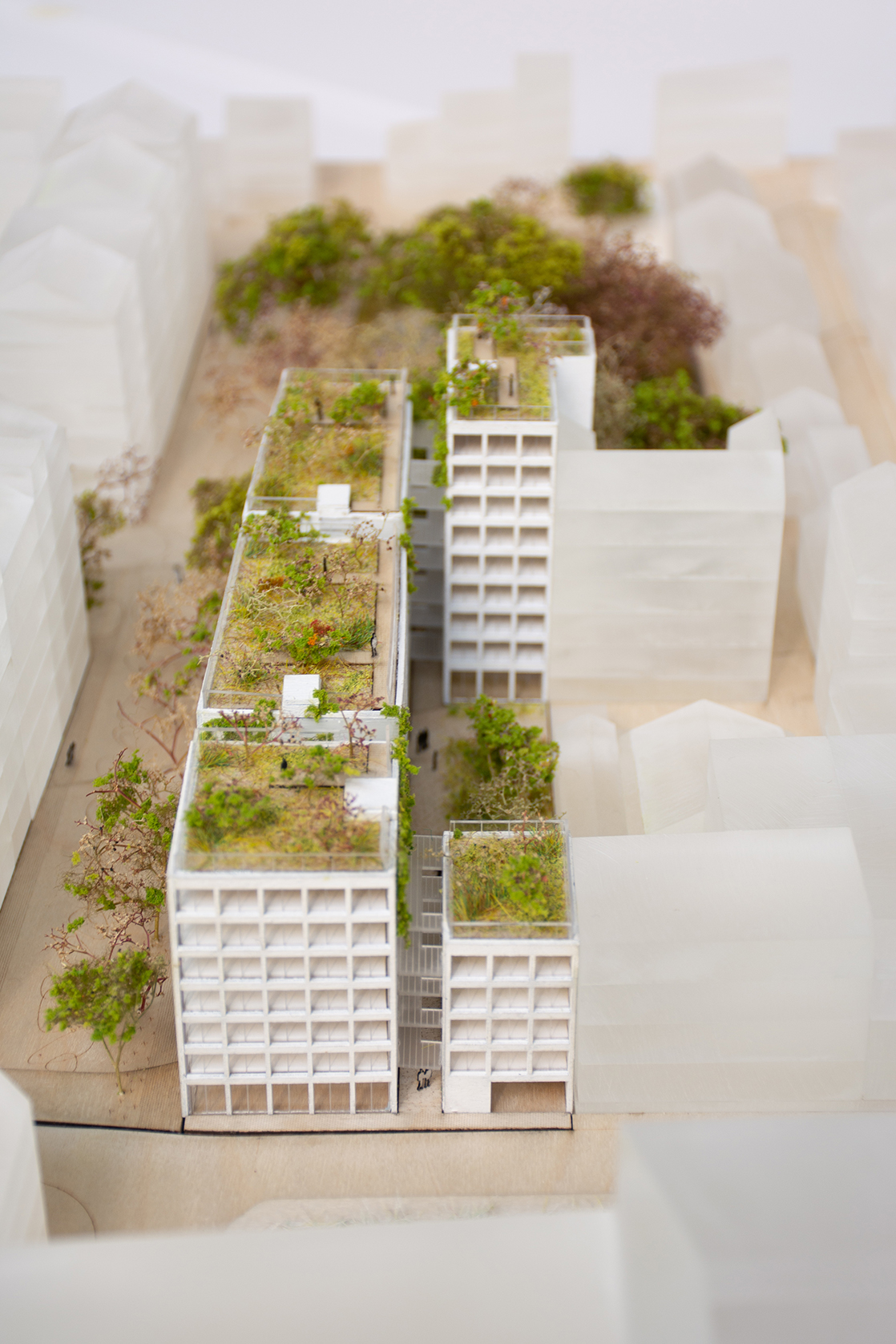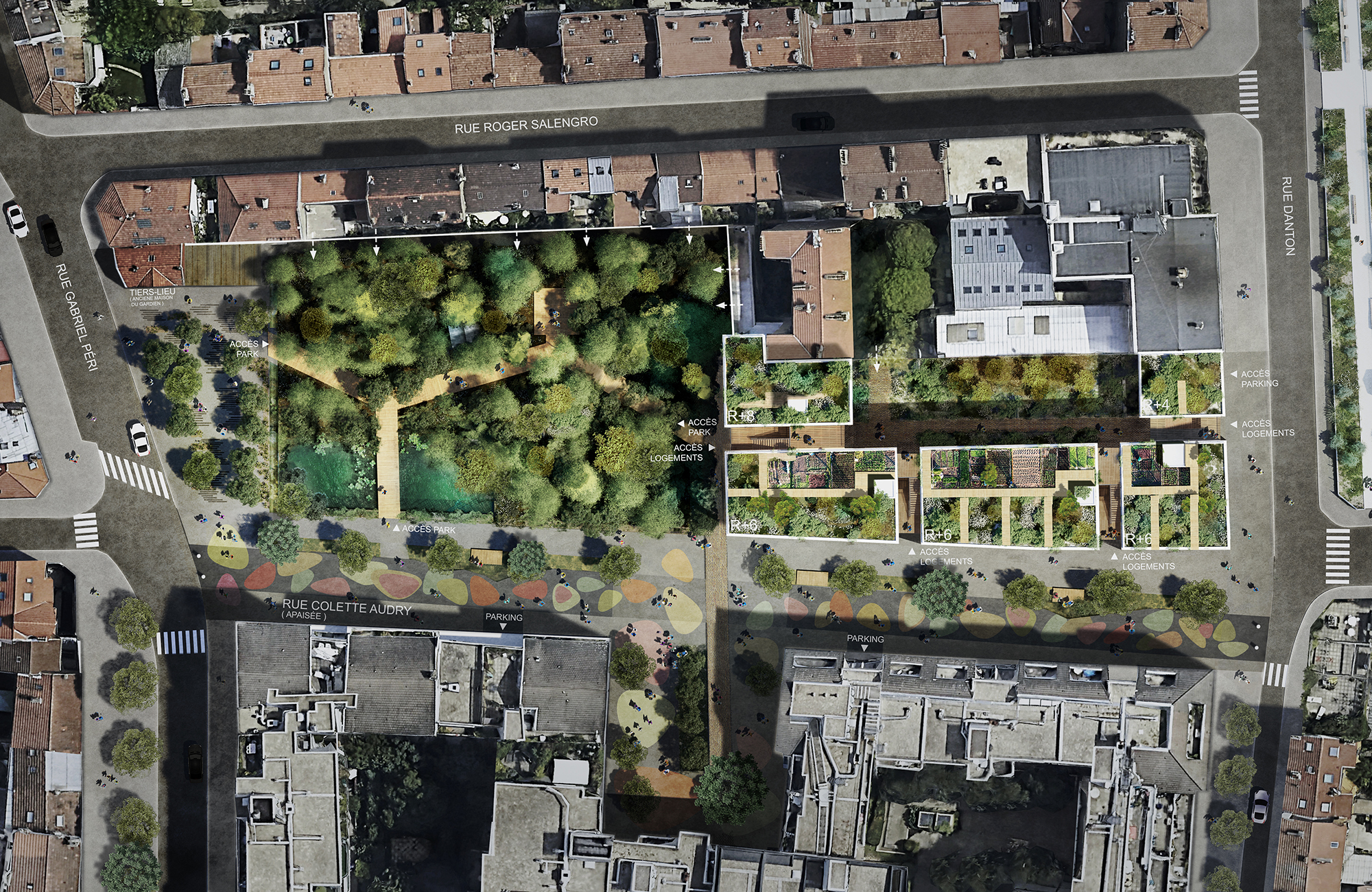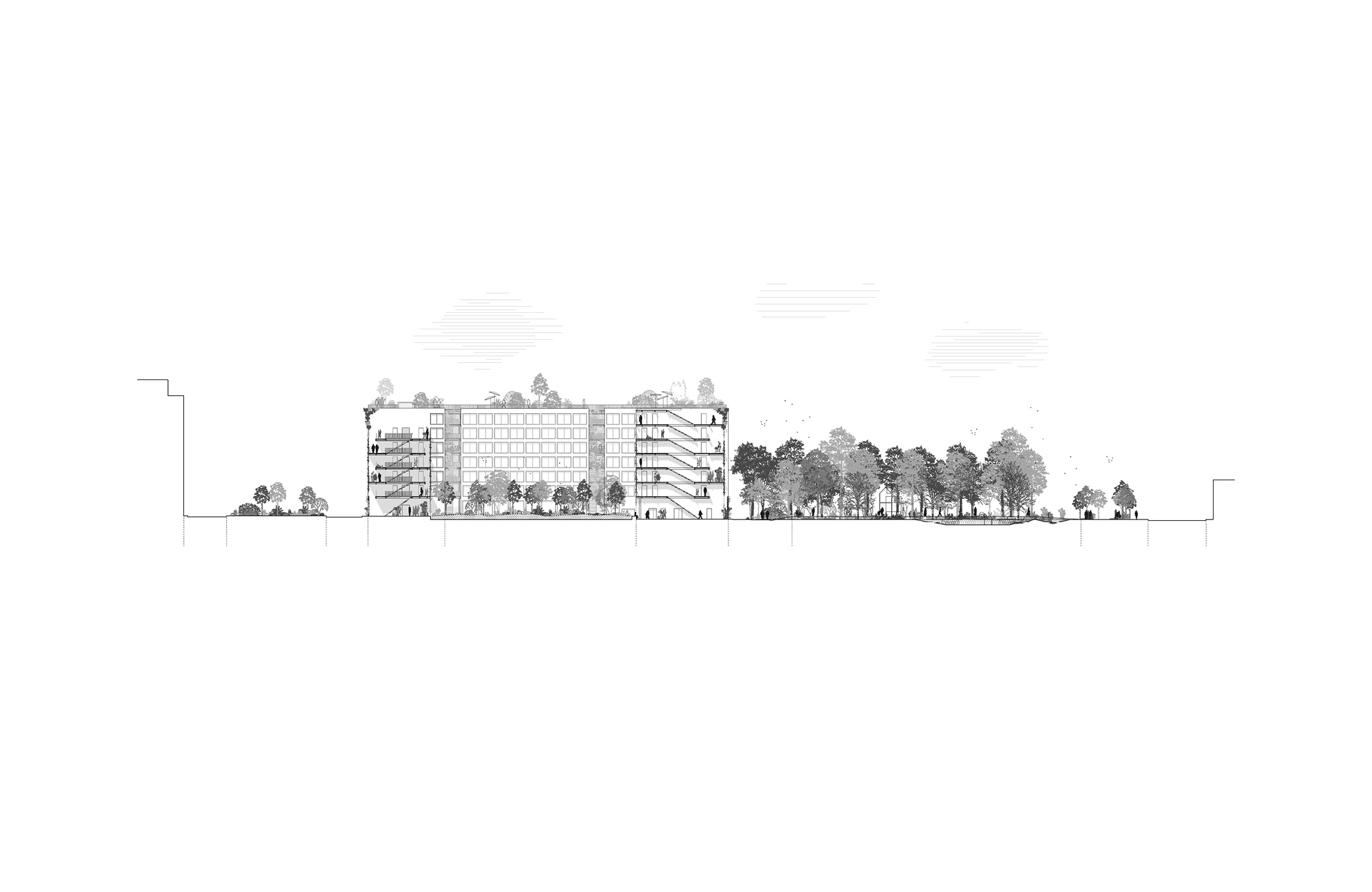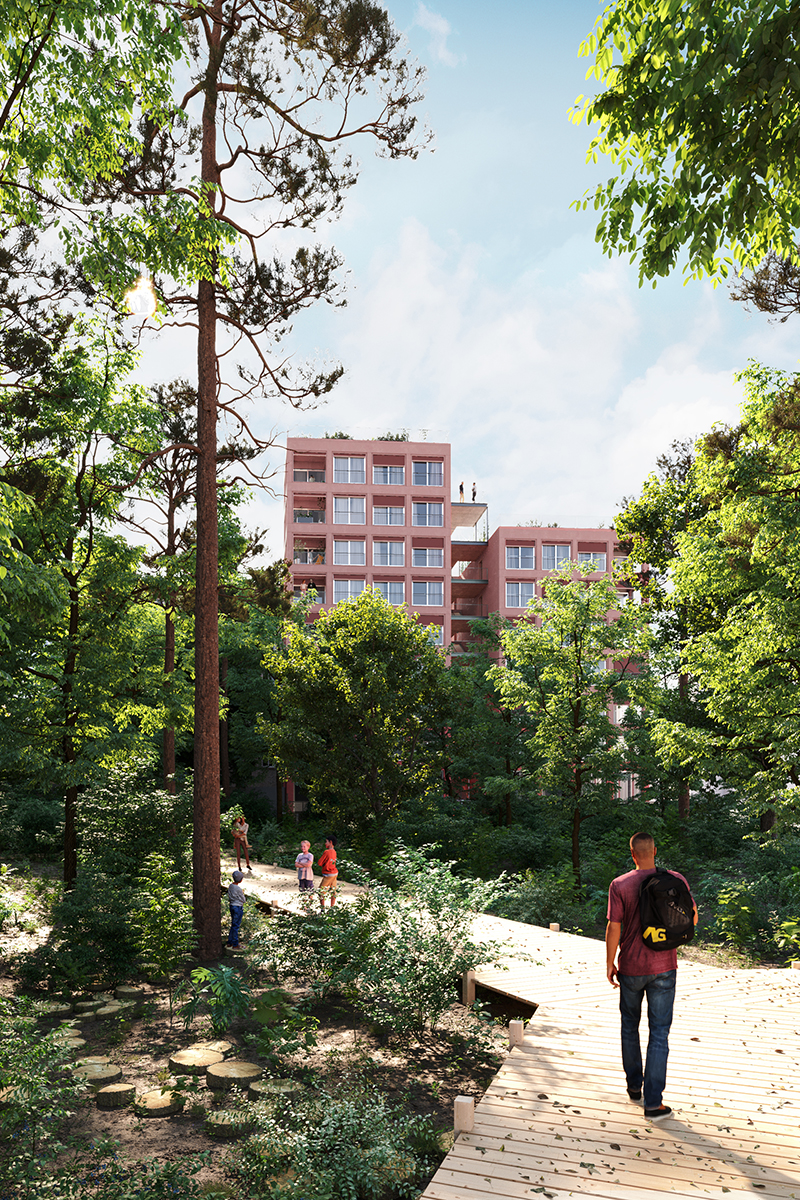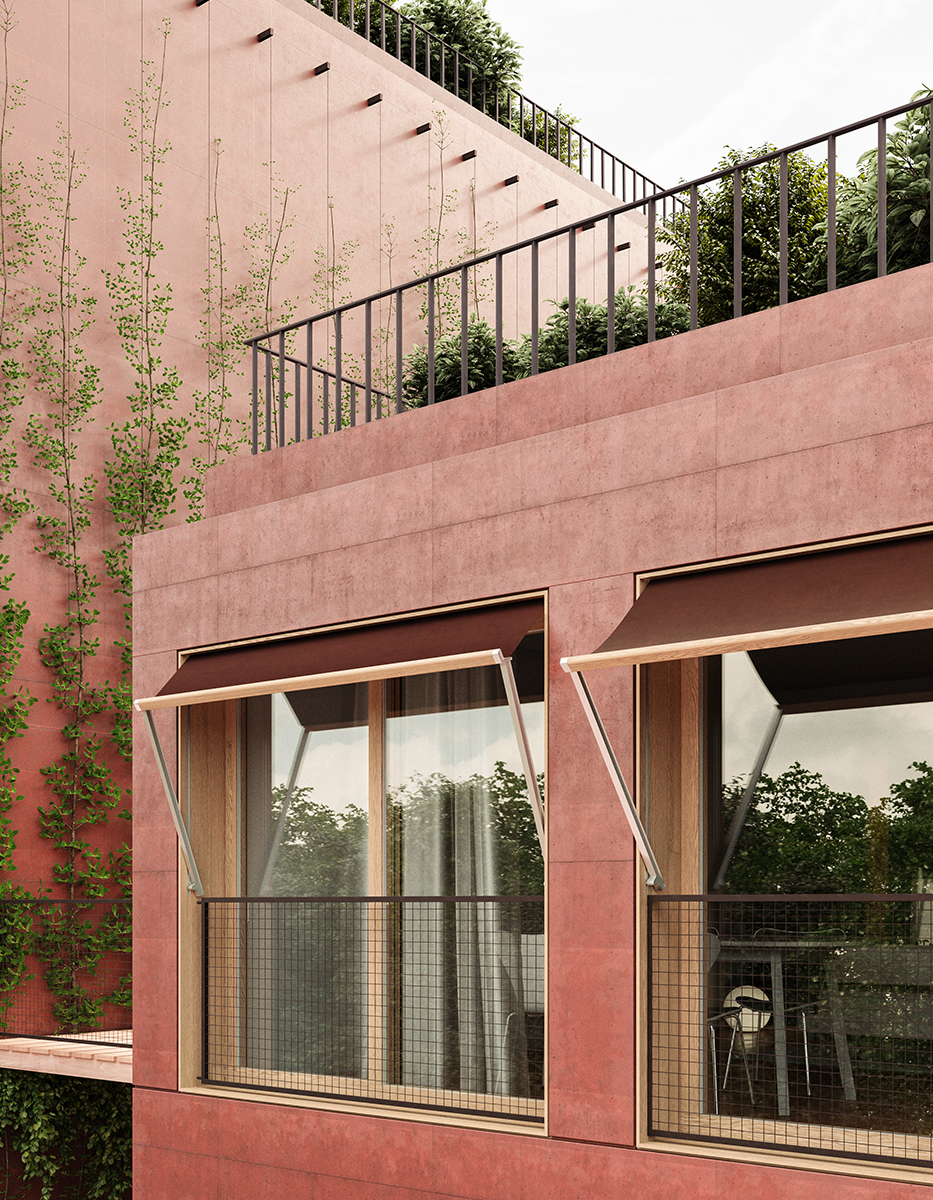 Offering views of the neighbourhood and the forest, the shared spaces also play an important thermal role and allow the air cooled by the vegetation to circulate; the passive management of future heat waves is thus integrated into the design.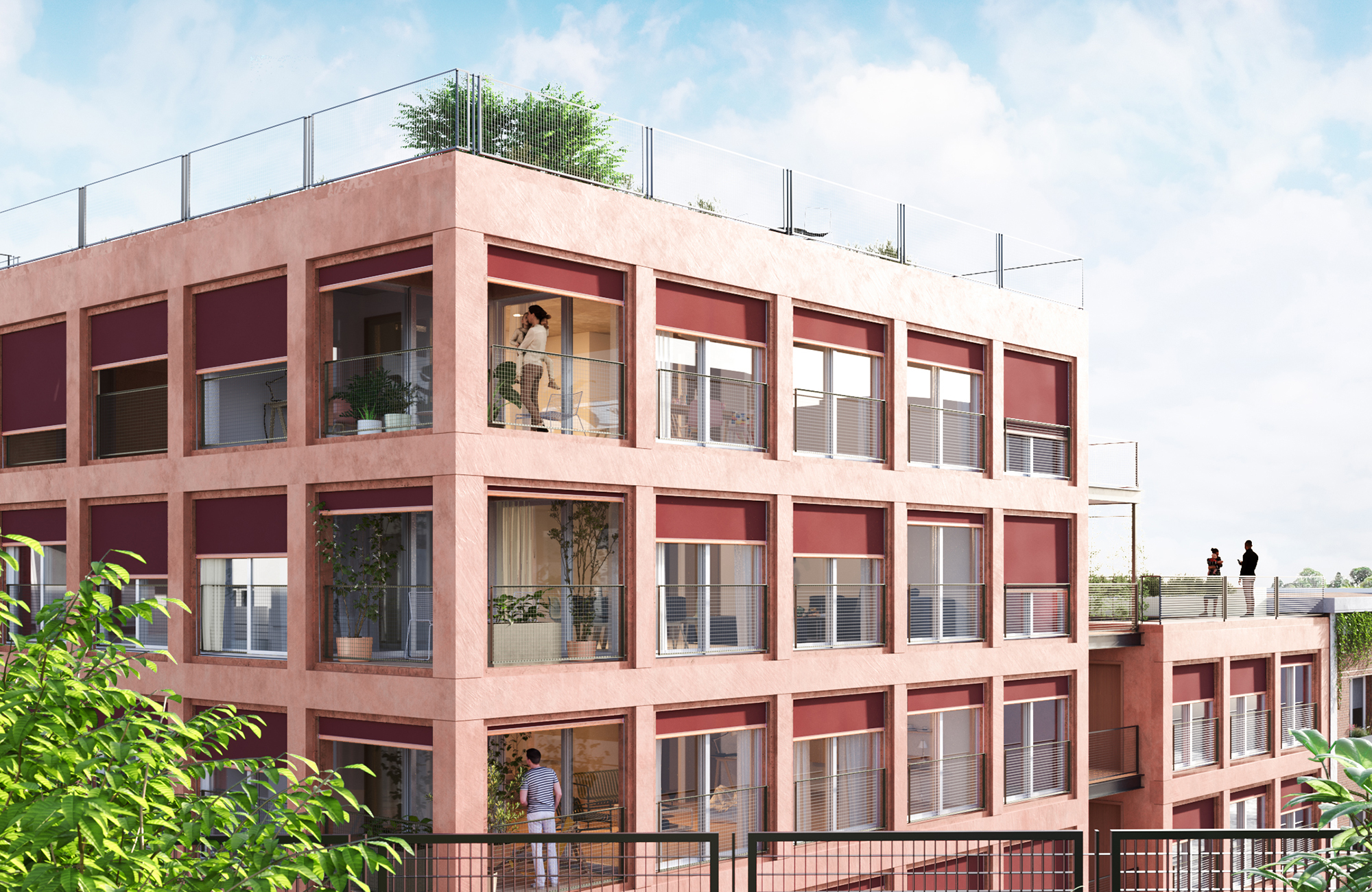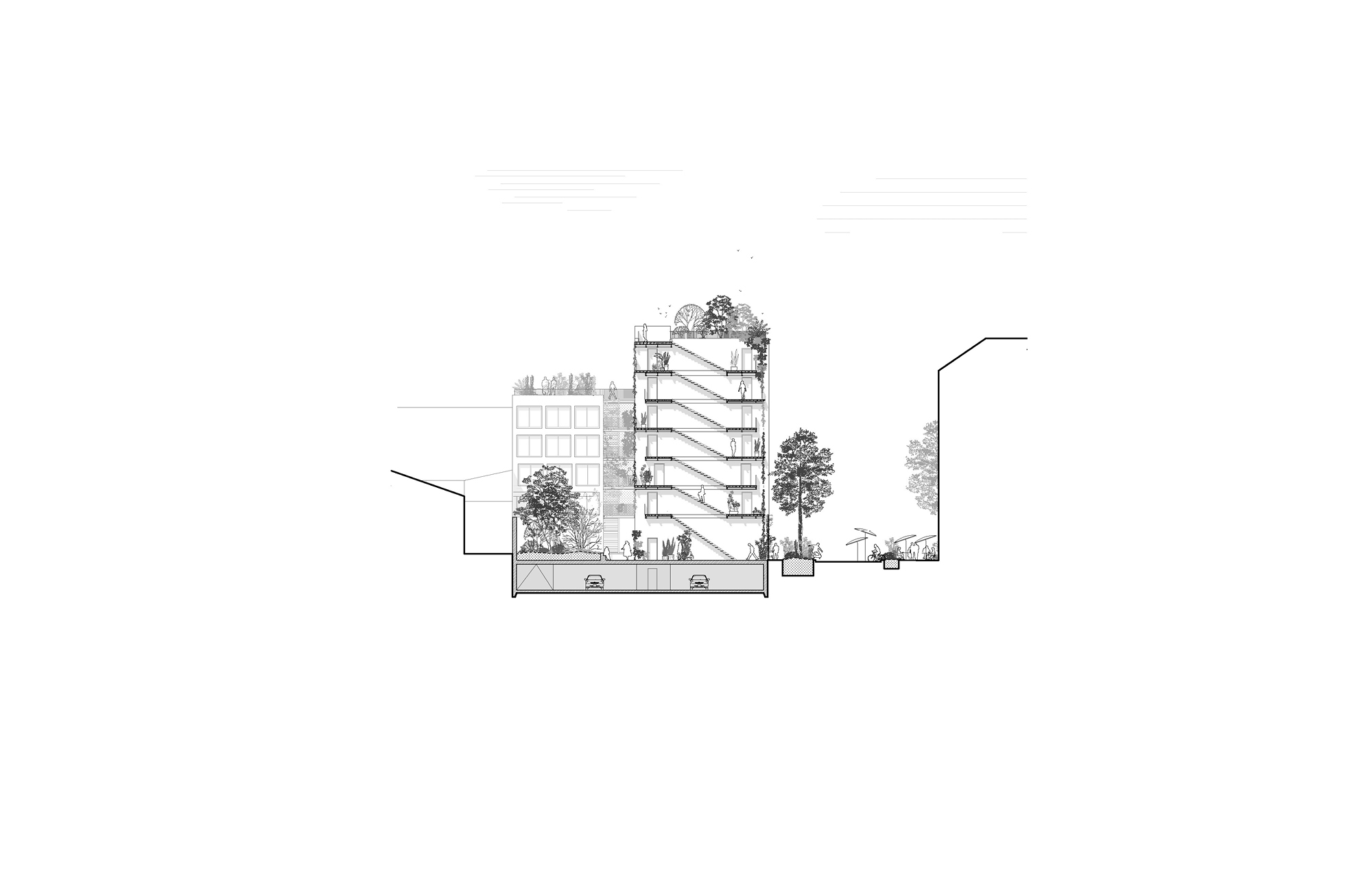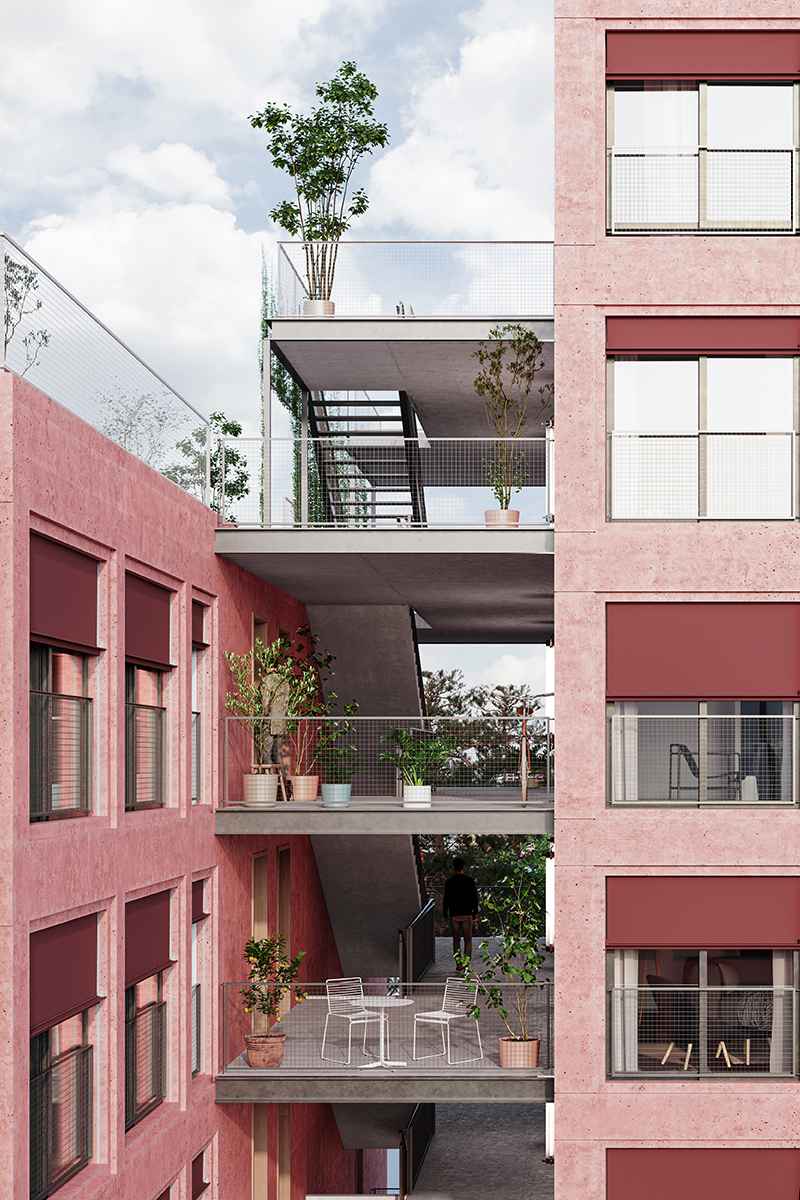 In resonance with the forest, the mineral character of the coloured concrete buildings recall exposed geological strata. The wooden frames offer a nobility and visible domestic aspect to the generously glazed dwellings.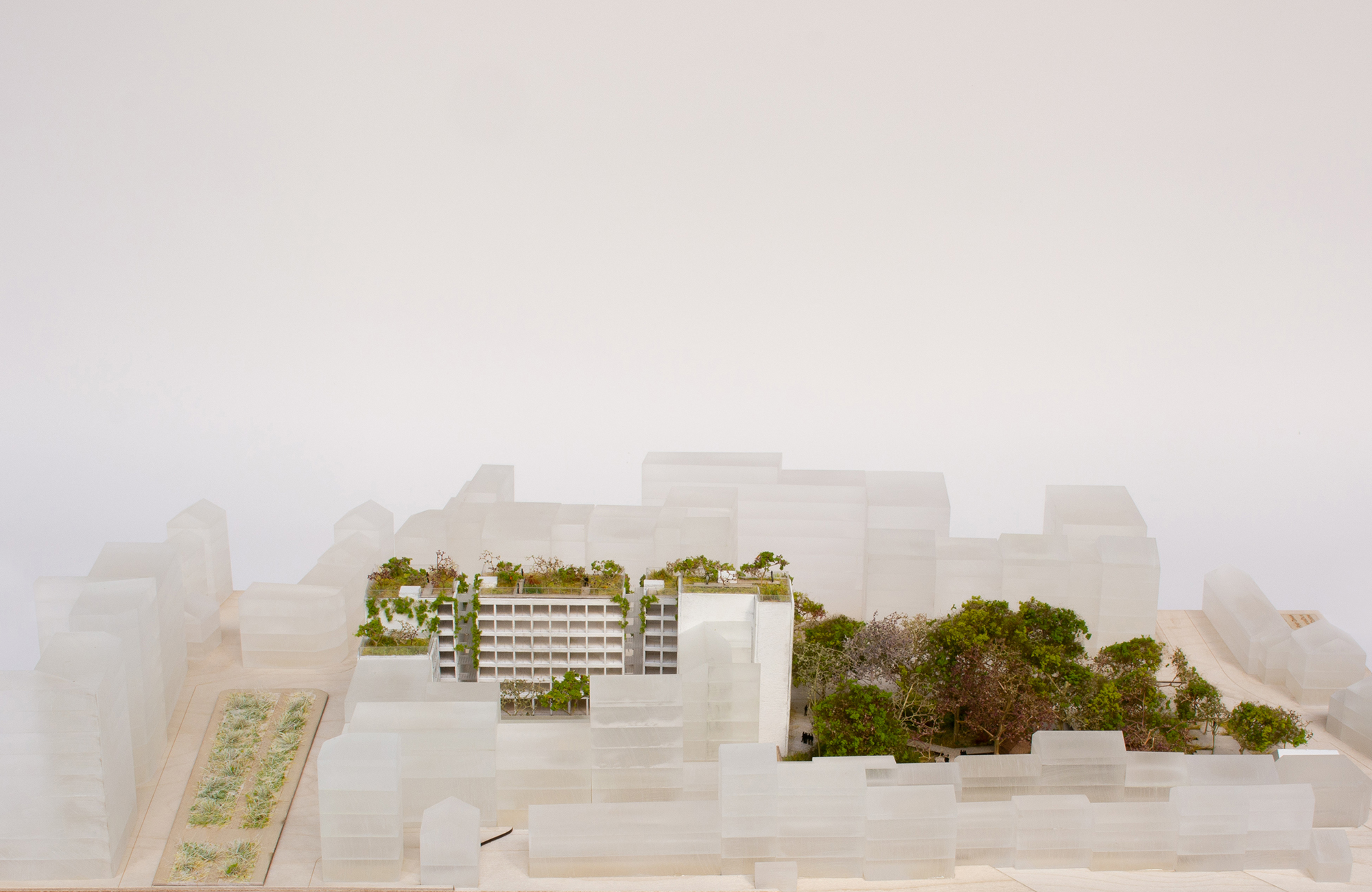 Team
Coloco (landscape), VIZEA (Environment), Atelier d'écologie urbaine (Ecologist), Habitat Humanisme
Phase
On going, delivery in 2024
Project manager
Mathieu Terme, Jehanne Bouda, Tudor Neagu
Program
Housing for private market, social and BRS, urban forest, workshop spaces