Collective housing on rue des Meuniers
91 double-oriented housing units linked by walkways
The choice of a layout with individual plots stems from the desire to open up the block to the public space: it allows having landscaped openings towards the heart of the plot. The reduced size of these plots (15m on average) allows for the creation of an intermediate level between the existing small scale residential fabric to the west and the collective housing buildings planned for the new district to the east. This reduced size makes it possible to offer units with double or even triple orientations, most of which have corner living rooms opening onto loggias. By offering different types of open spaces (planted terraces, gardens, accessible roofs, balconies), the project offers a wide variety of uses and atmospheres.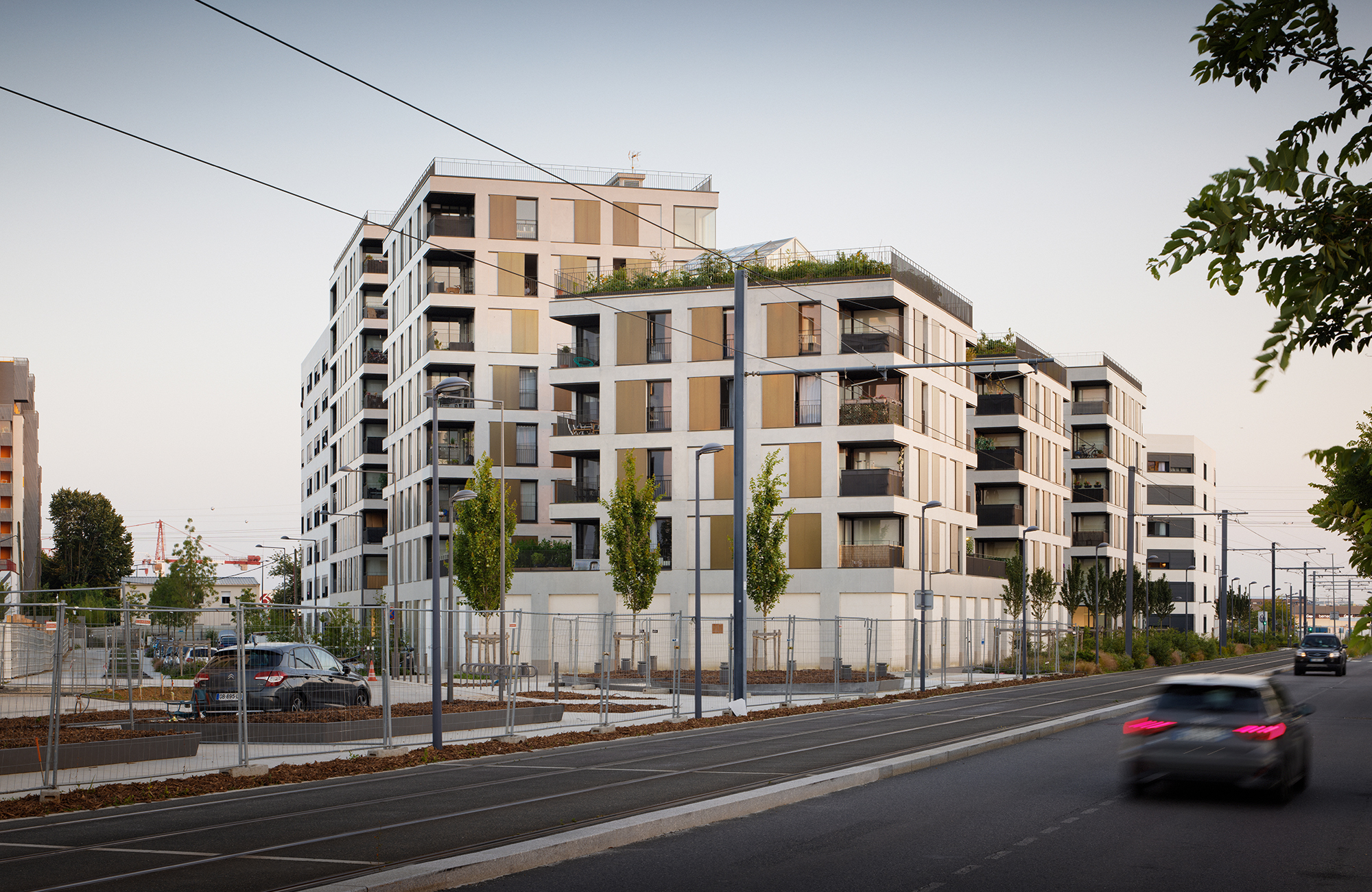 In Chevilly-Larue the generous common circulation spaces are the impetus to encourage community. Intentionally enlarged and overlooking the central garden, theses exterior walkways challenge the hierarchy of circulation, which too often condemn them to predetermined uses.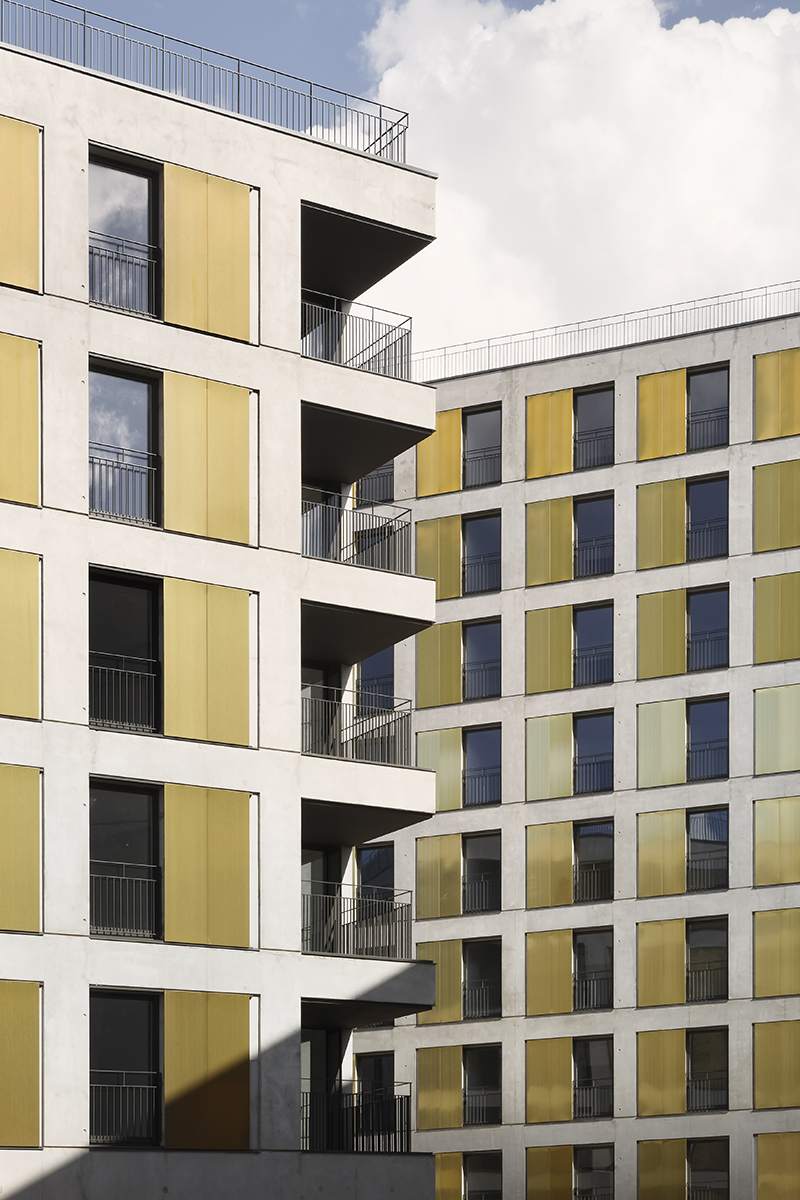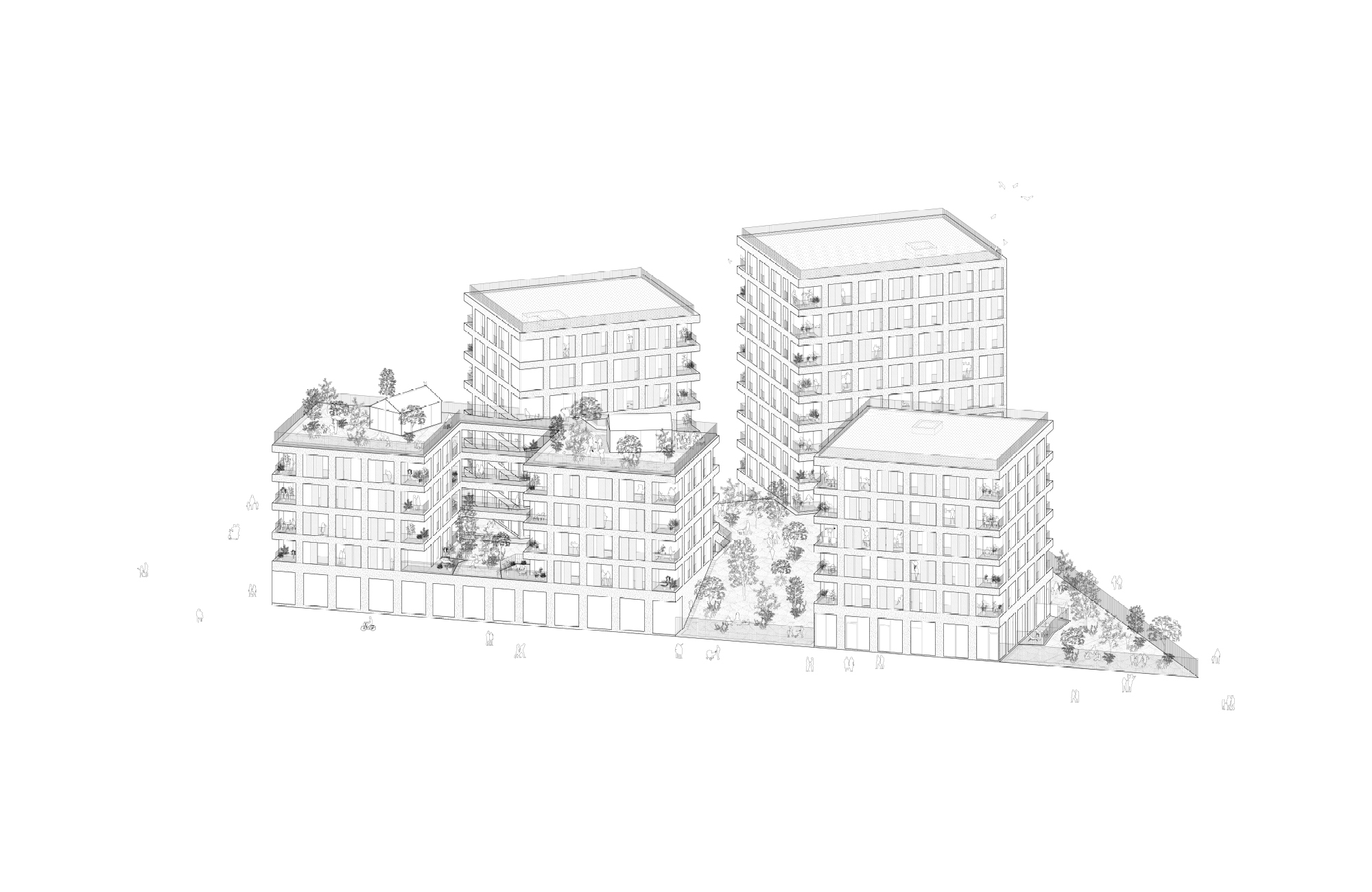 It seems essential to us to create "available" spaces, which offer a permissiveness of uses and routes. The walkways lead to the roofs, which are equipped with greenhouses, terraces, and gardens. They thus constitute a real outdoor pathway, offering views out over the whole district.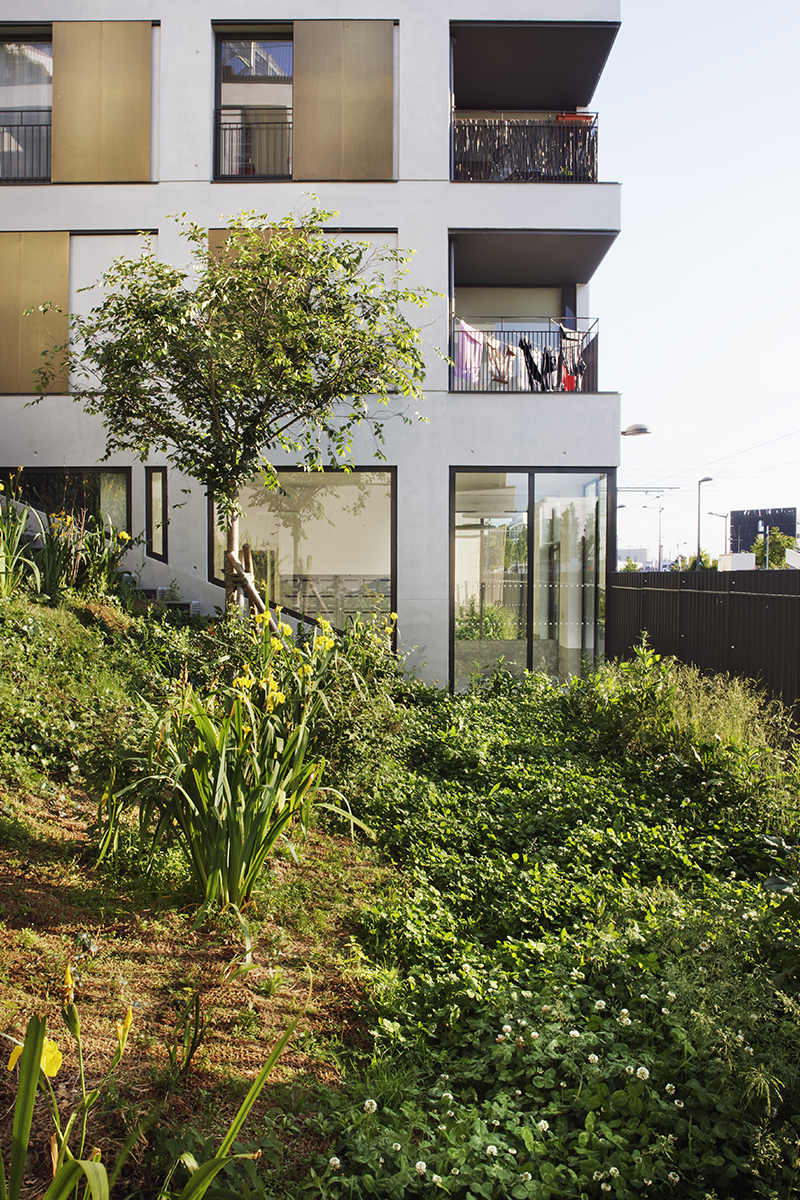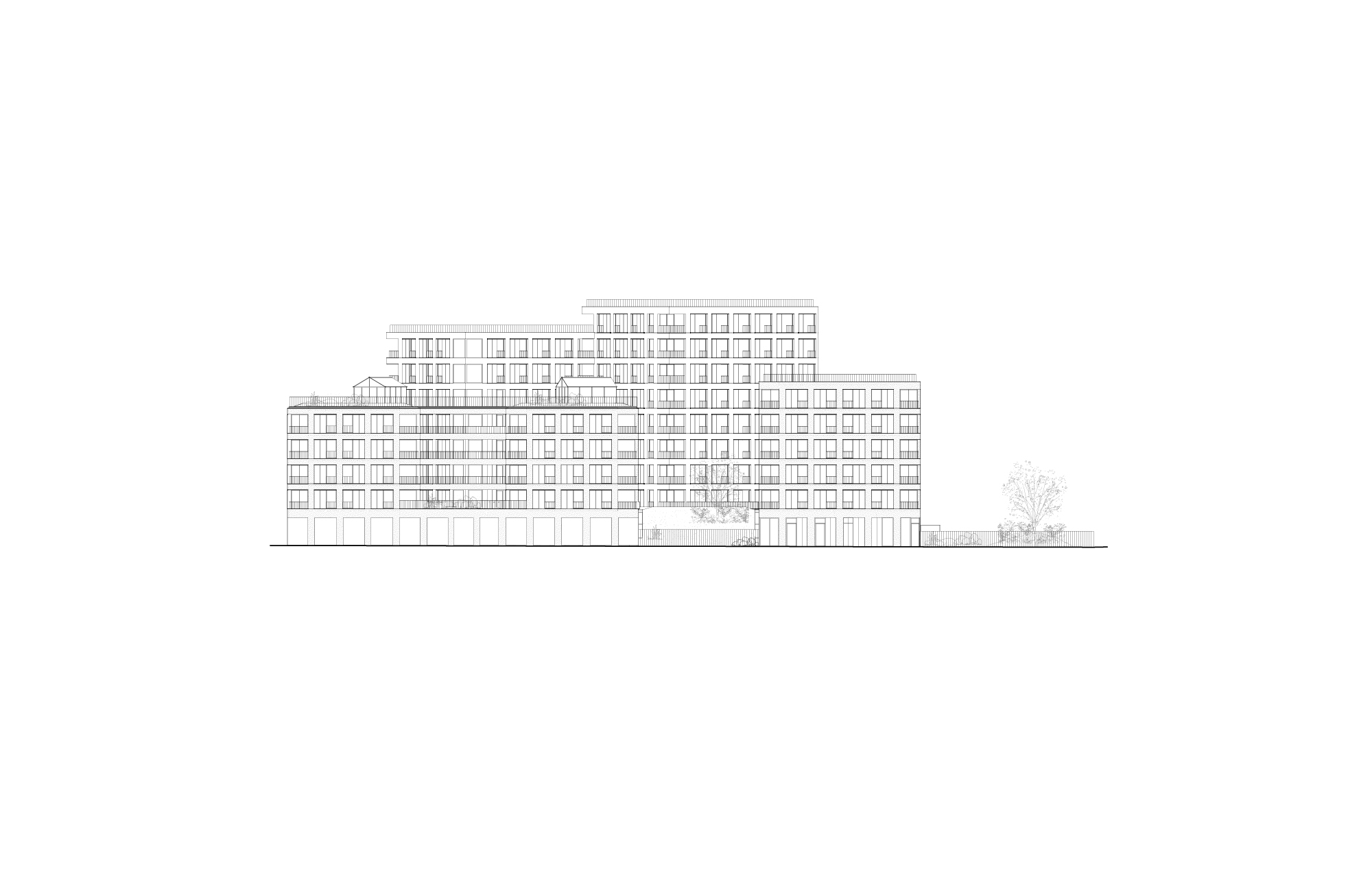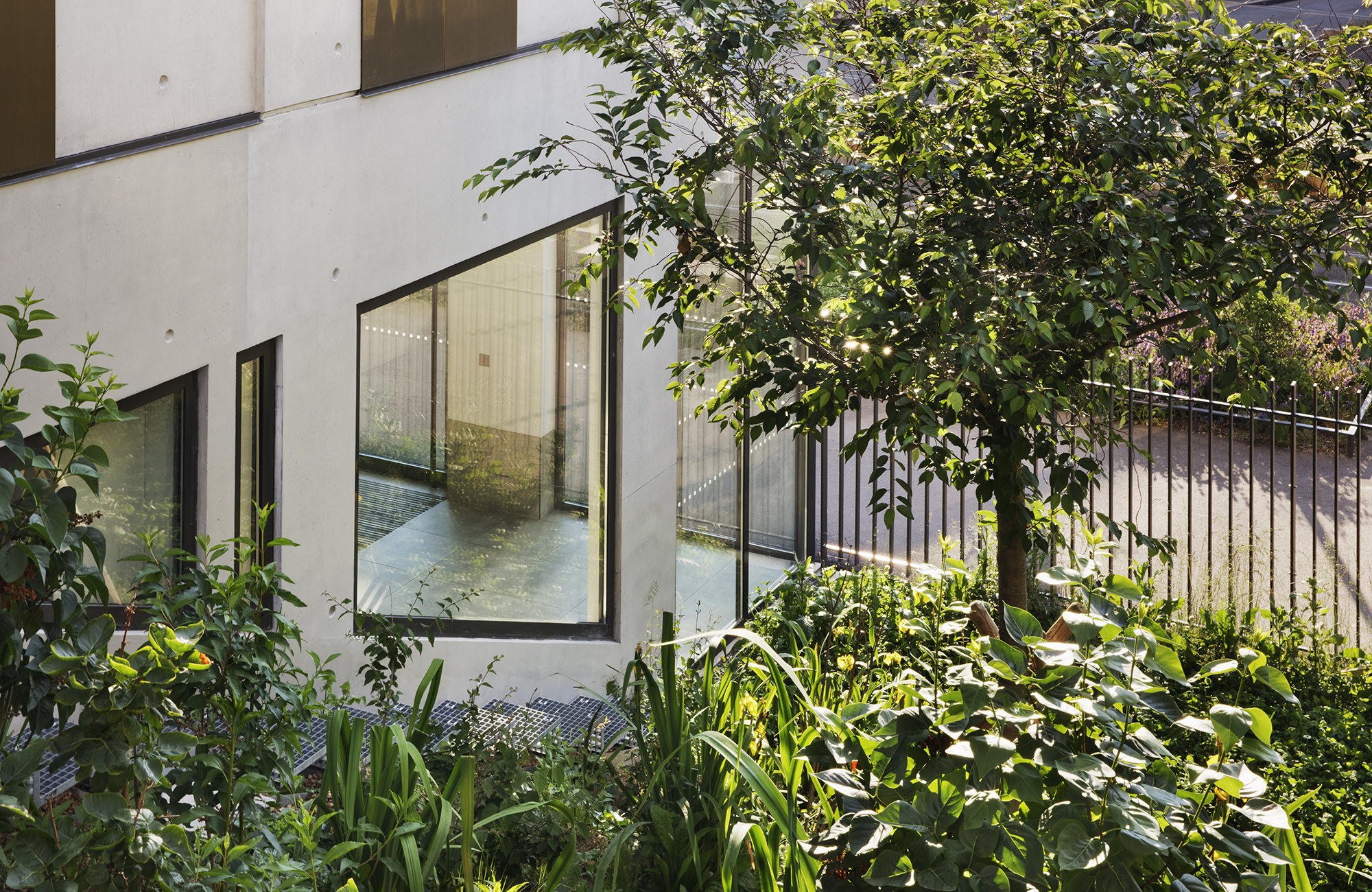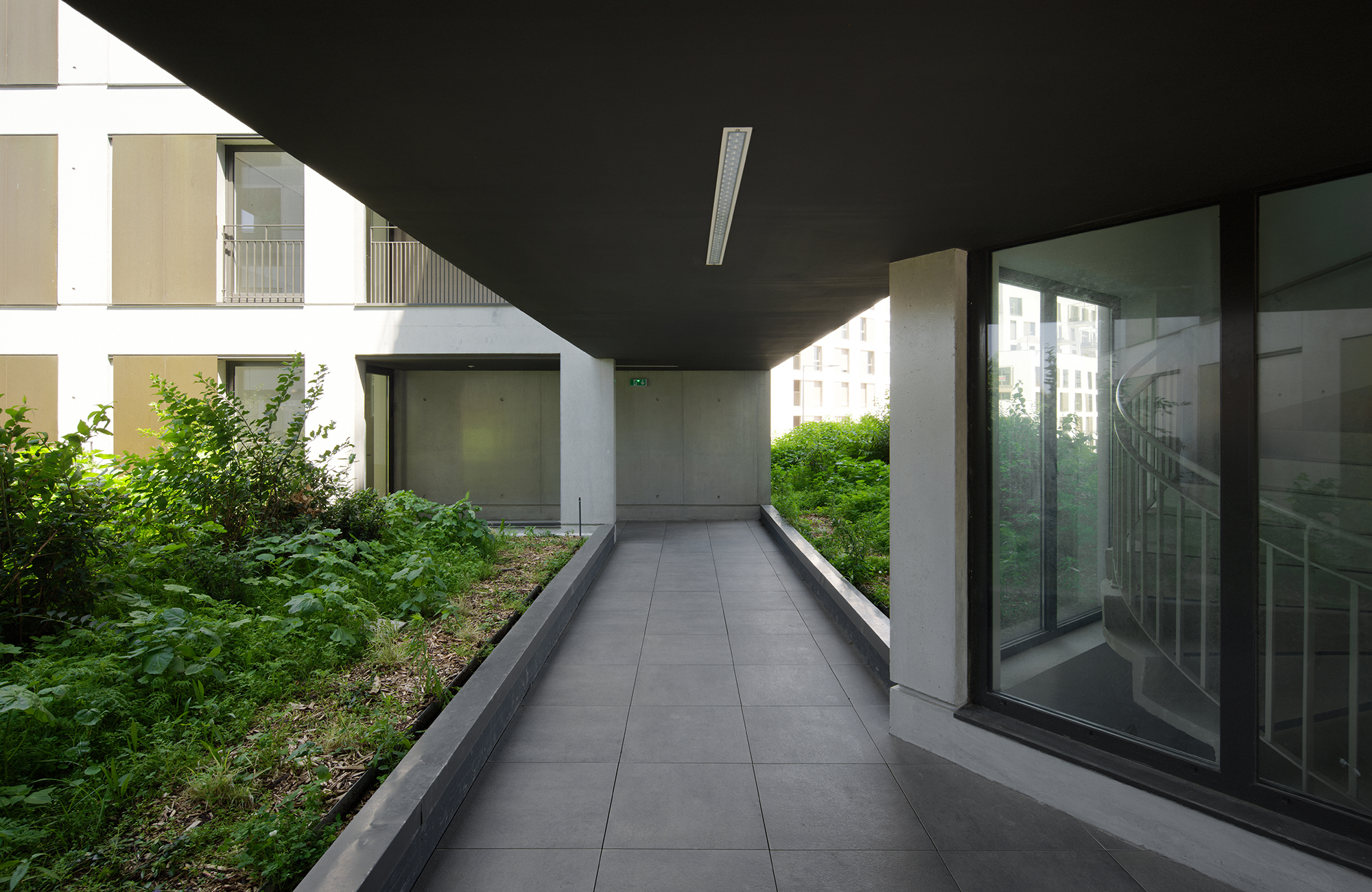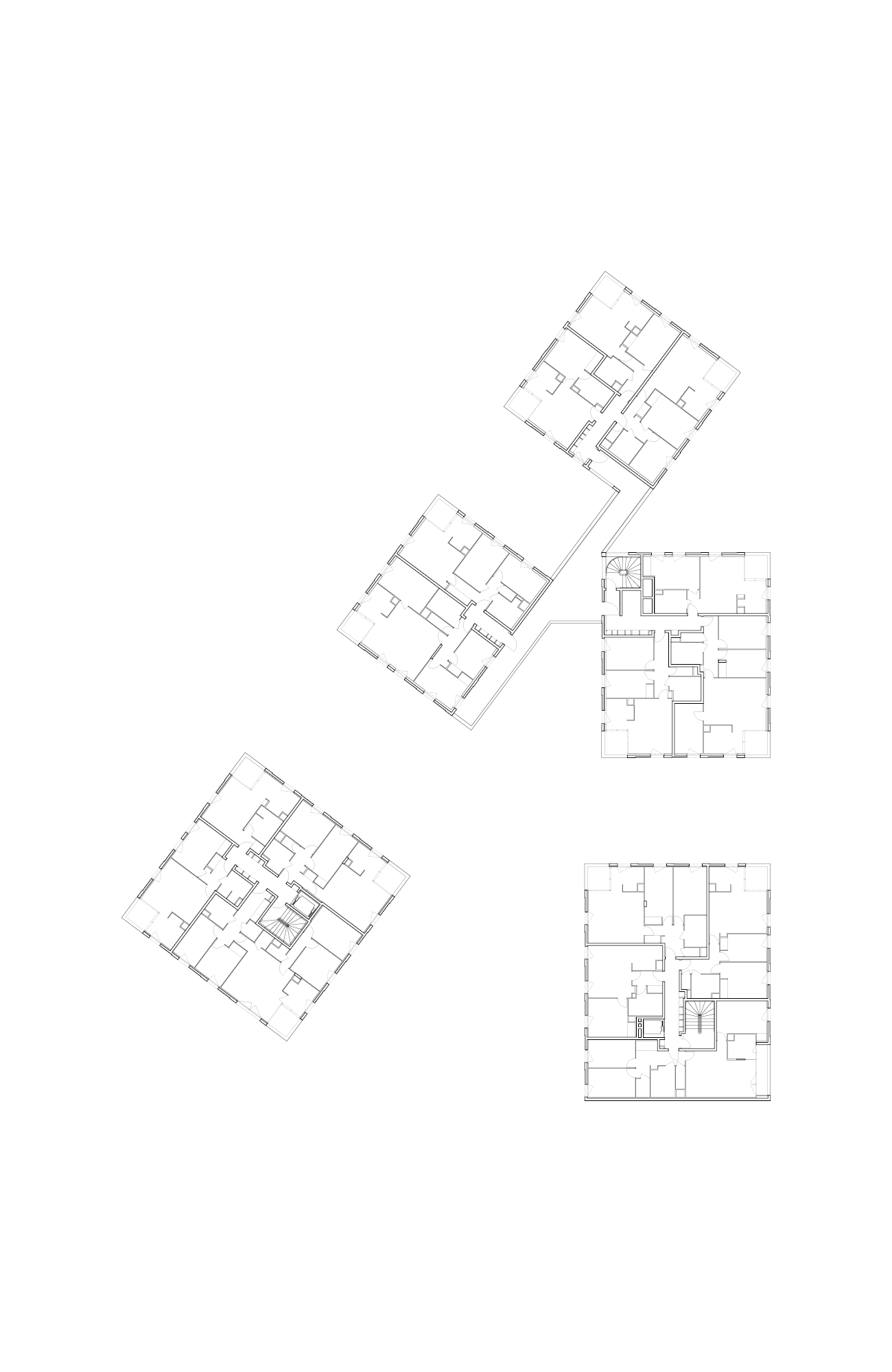 The presence of vegetation in the project reinforces the mix of uses while also connecting the building to the green grid set up in the ZAC of the Triangle des Meuniers. The landscape is laid out in three different layers - ground floor, first floor, and roofs - each with its own identity.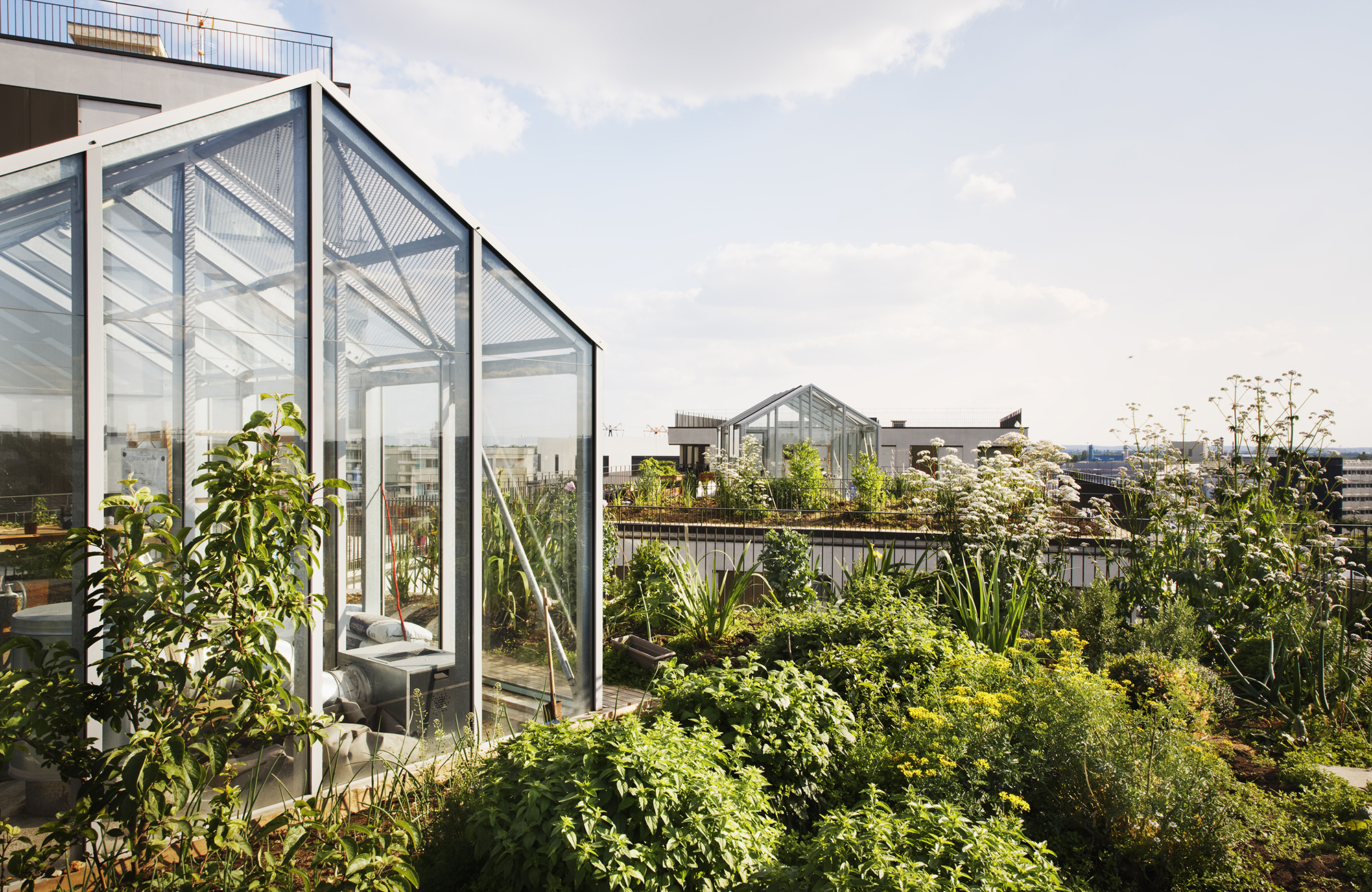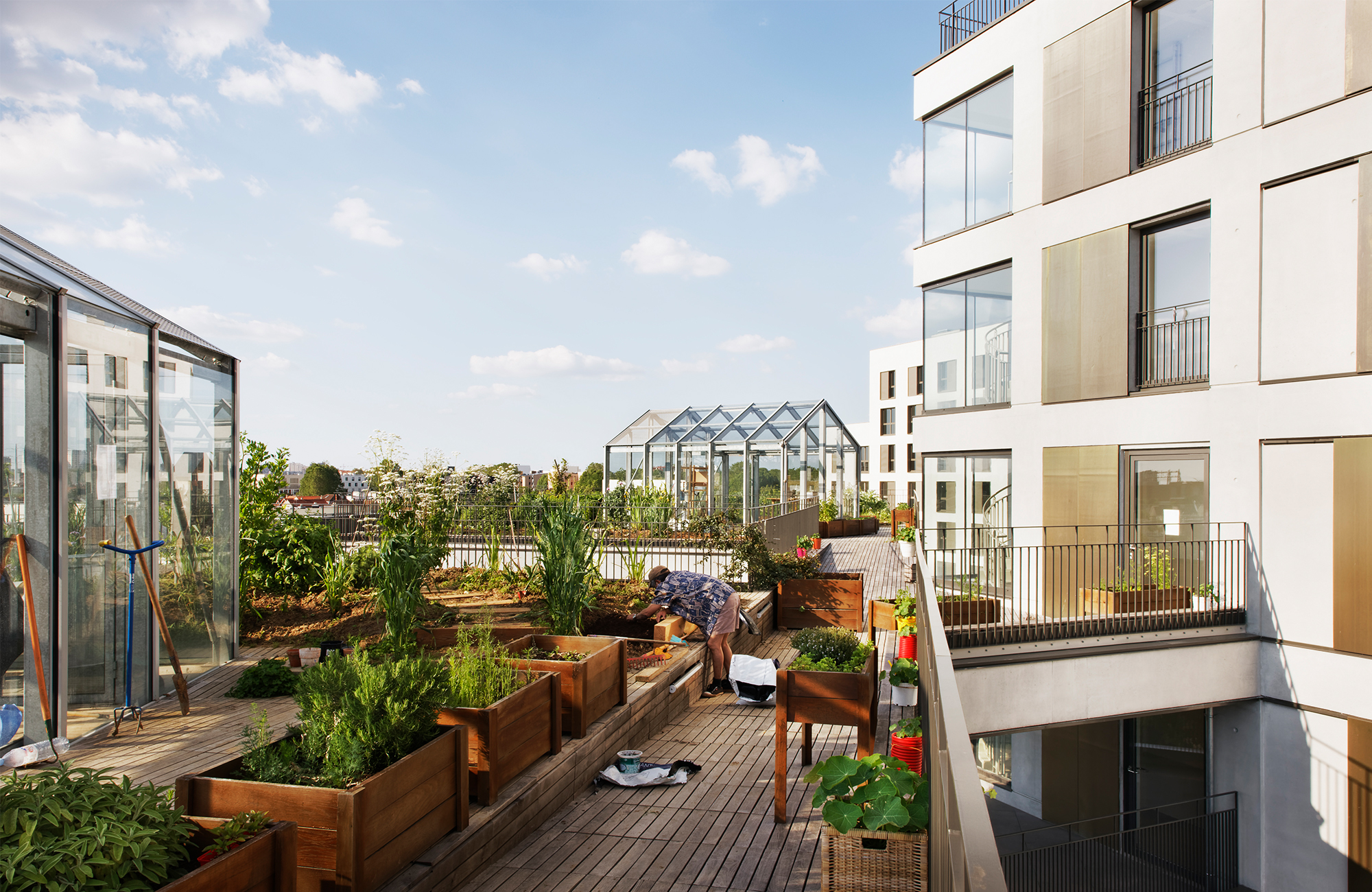 Client
Groupe Valophis, Expansiel Promotion
Team
EPDC (general contracting), MEBI (Economis), IETI (HQE)
Program
Social housing (41 units), rental housing (55 units), collective amenities
Photos
Camille Gharbi, Takuji Shimmura