Collective housing in rue Damrémont
Social and private housing units with winter gardens
In the heart of a very lively neighbourhood with a heterogeneous fabric, the building is in keeping with and respects the Haussmanian template. Its open and changing façade however announces a different way of living in the city in a collective building. Entirely made up of winter gardens extended by balconies, it ensures a layered and dynamic transition between the interior and the exterior, the private and the public. The shared interior garden and the planted roofs are other additional provisions for the building's inhabitants.
The positionning of the building testifies to the desire to align it with the street and to respect the continuity of the roof line of neighbouring buildings. The linear project is in an "in-between" situation, between the Haussmann edifices and large scale housing estates in the vicinity.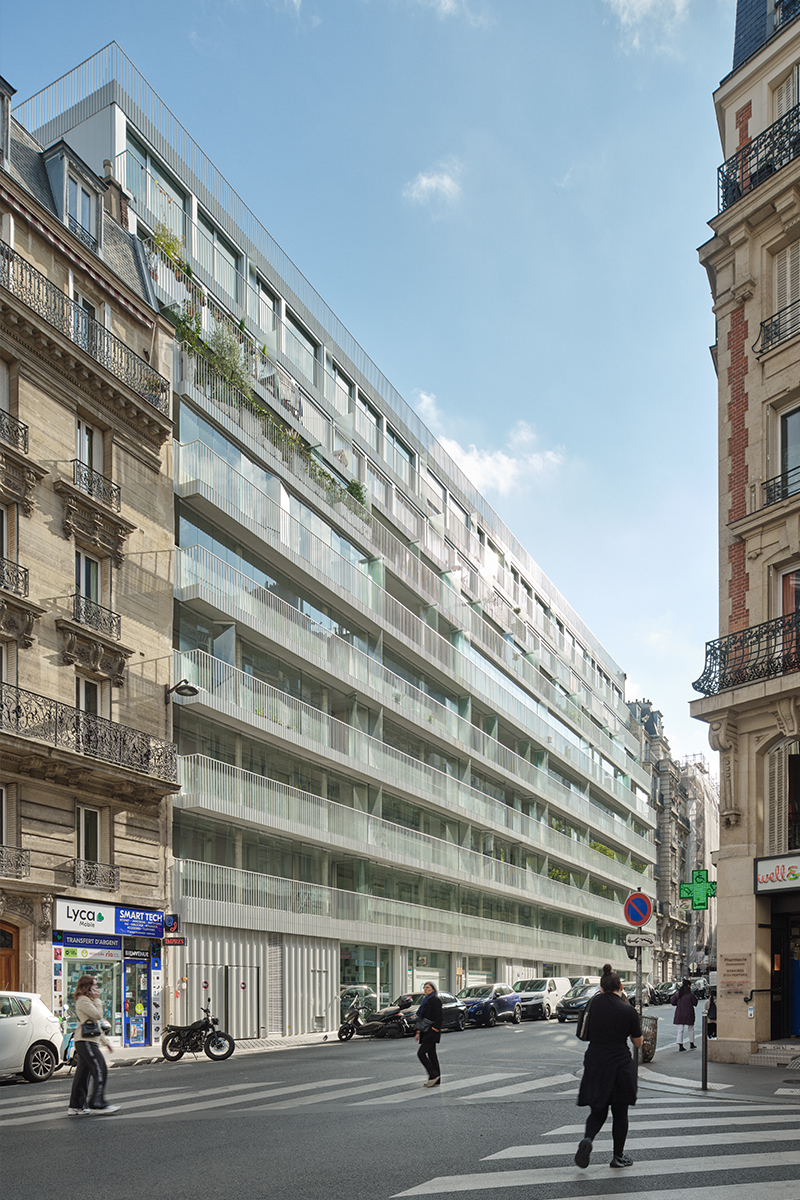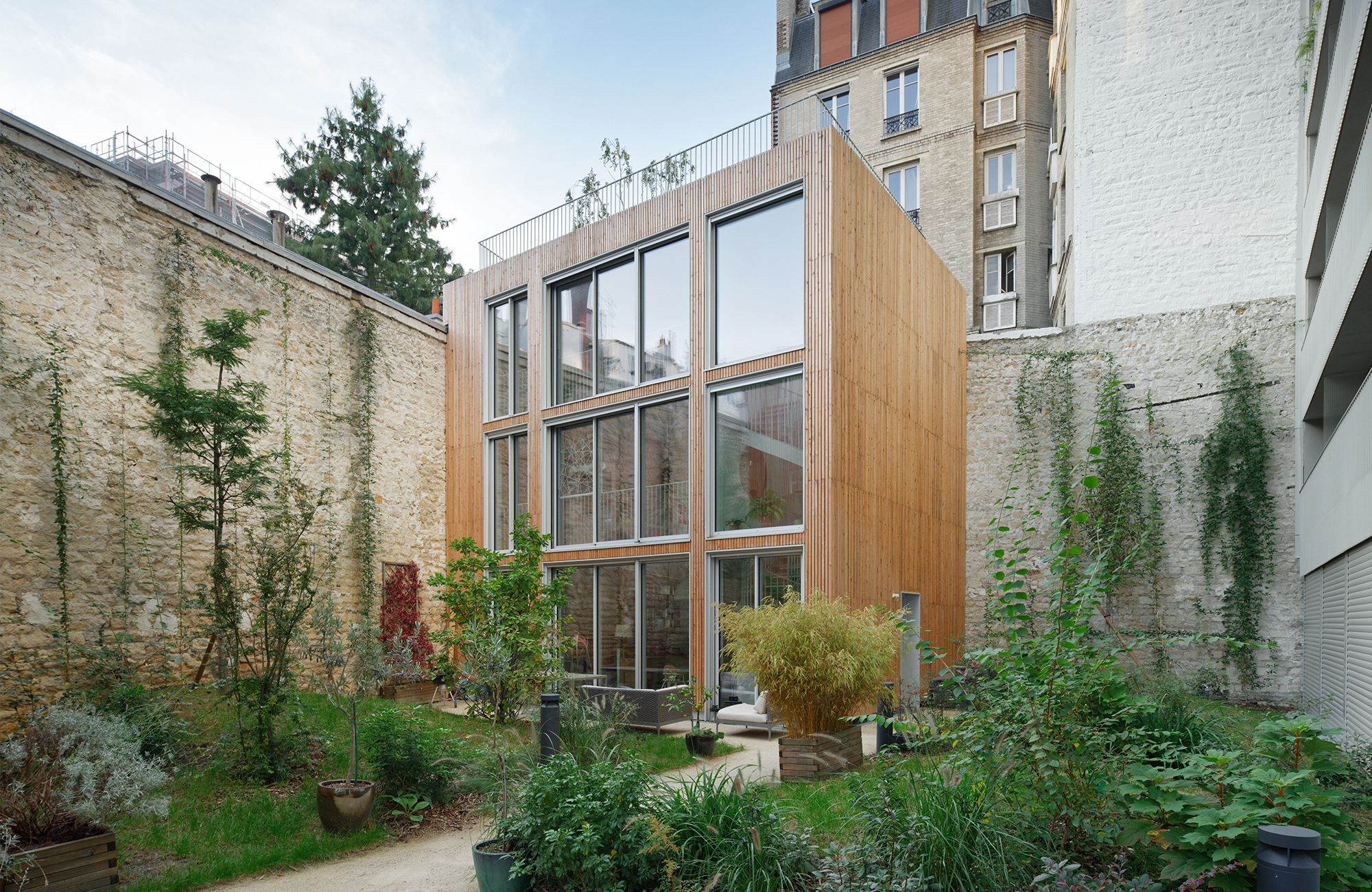 This simple and compact volumetry results in the provision of a collective garden in the heart of the block. Here, another way of living is developed with triplex townhouses.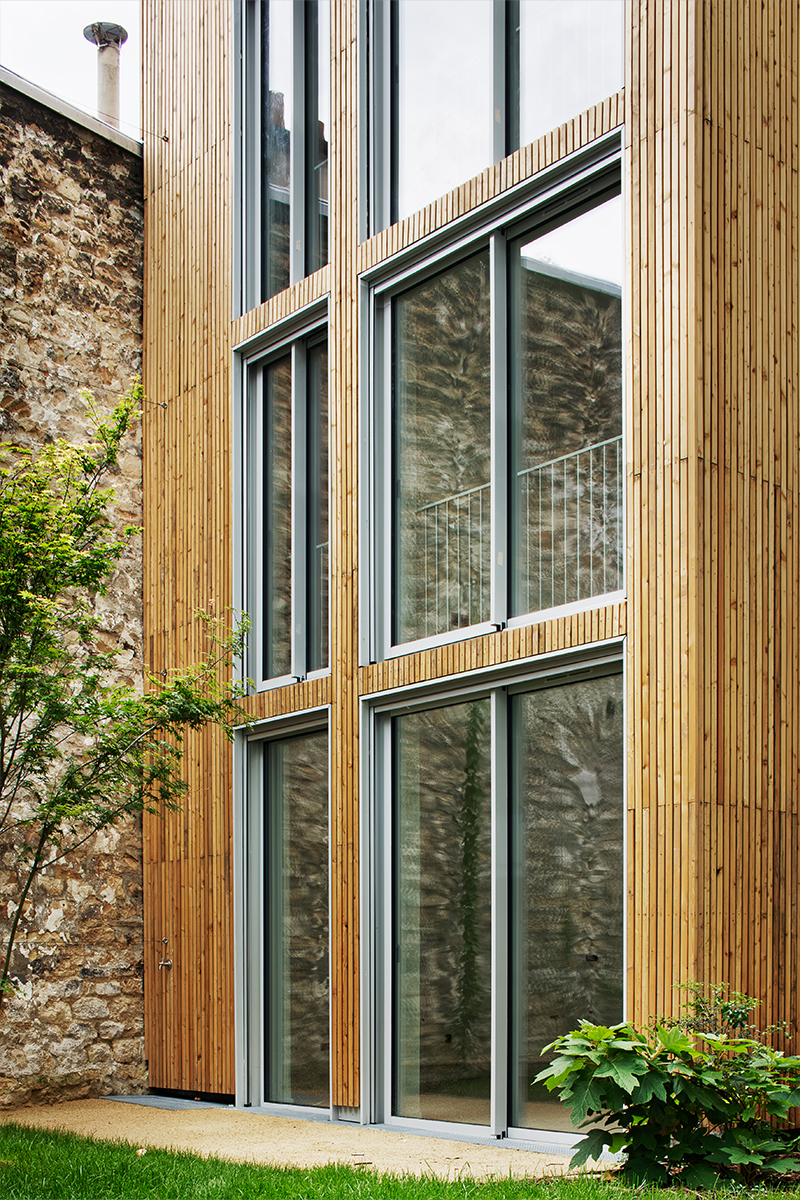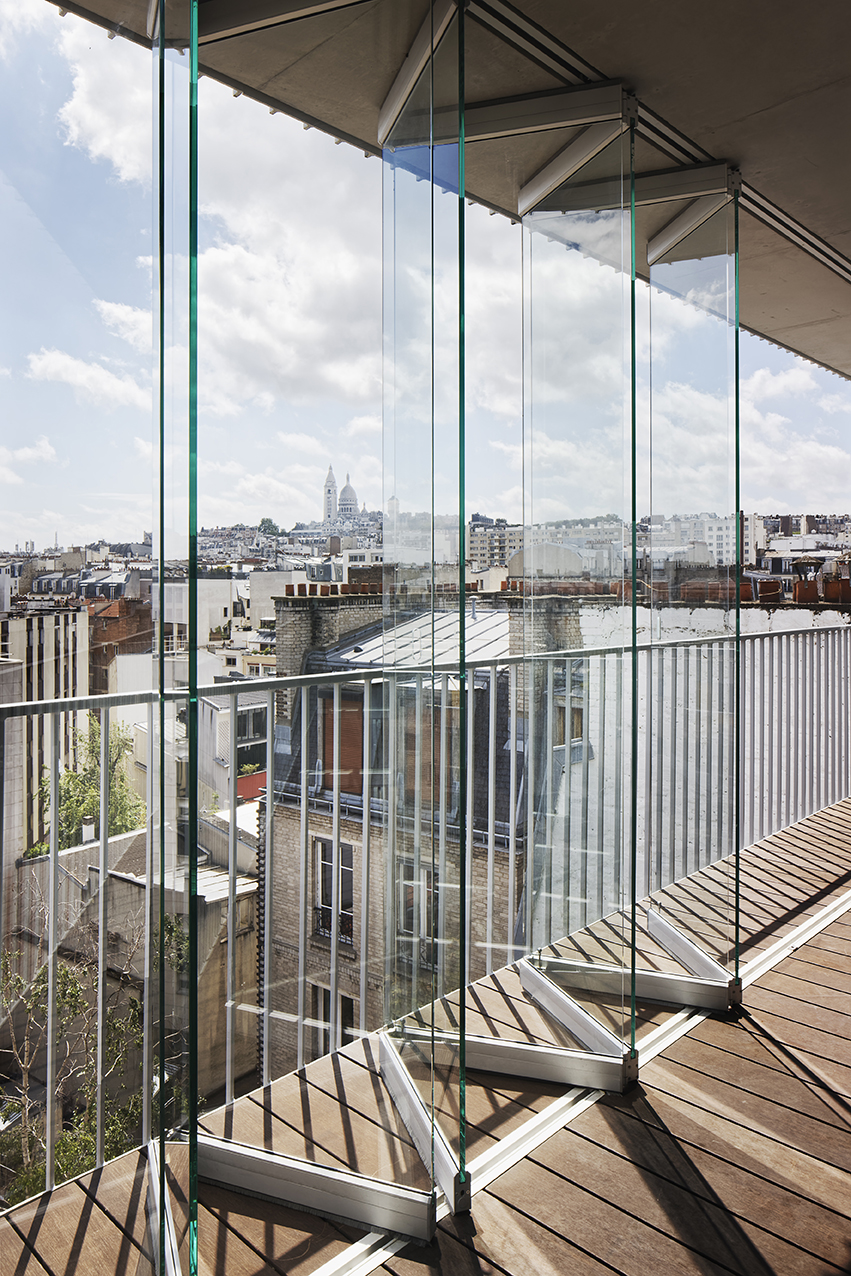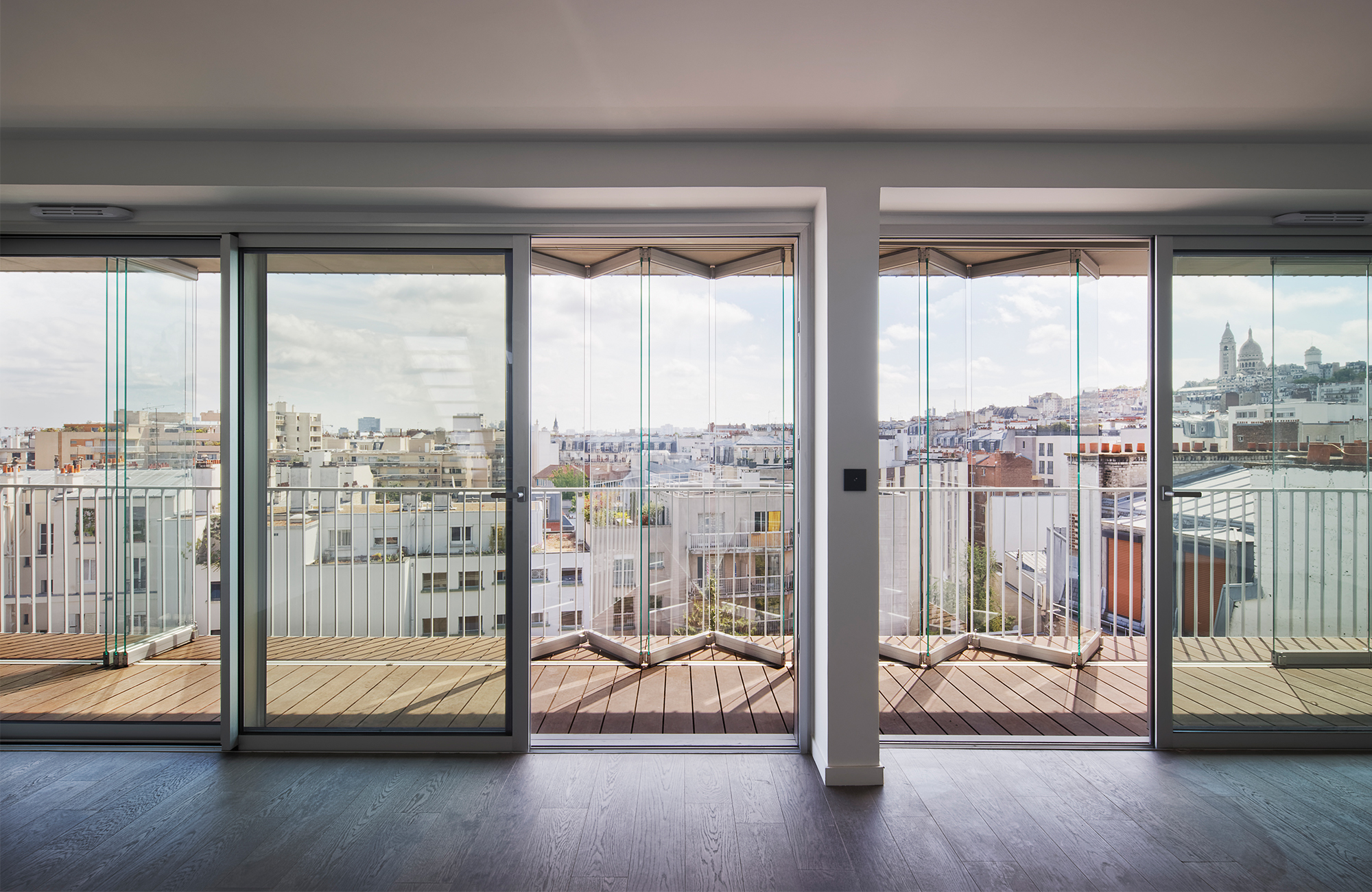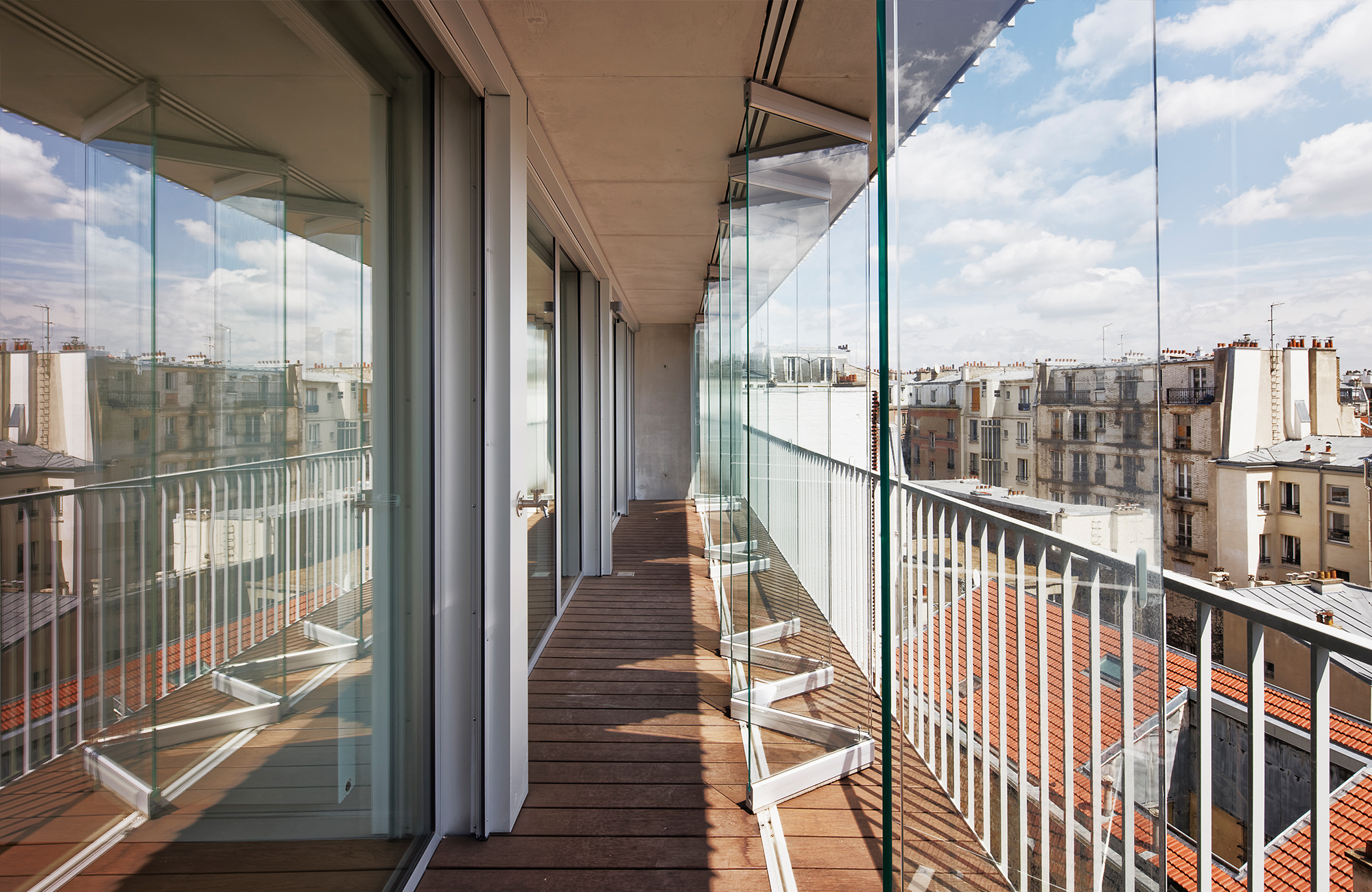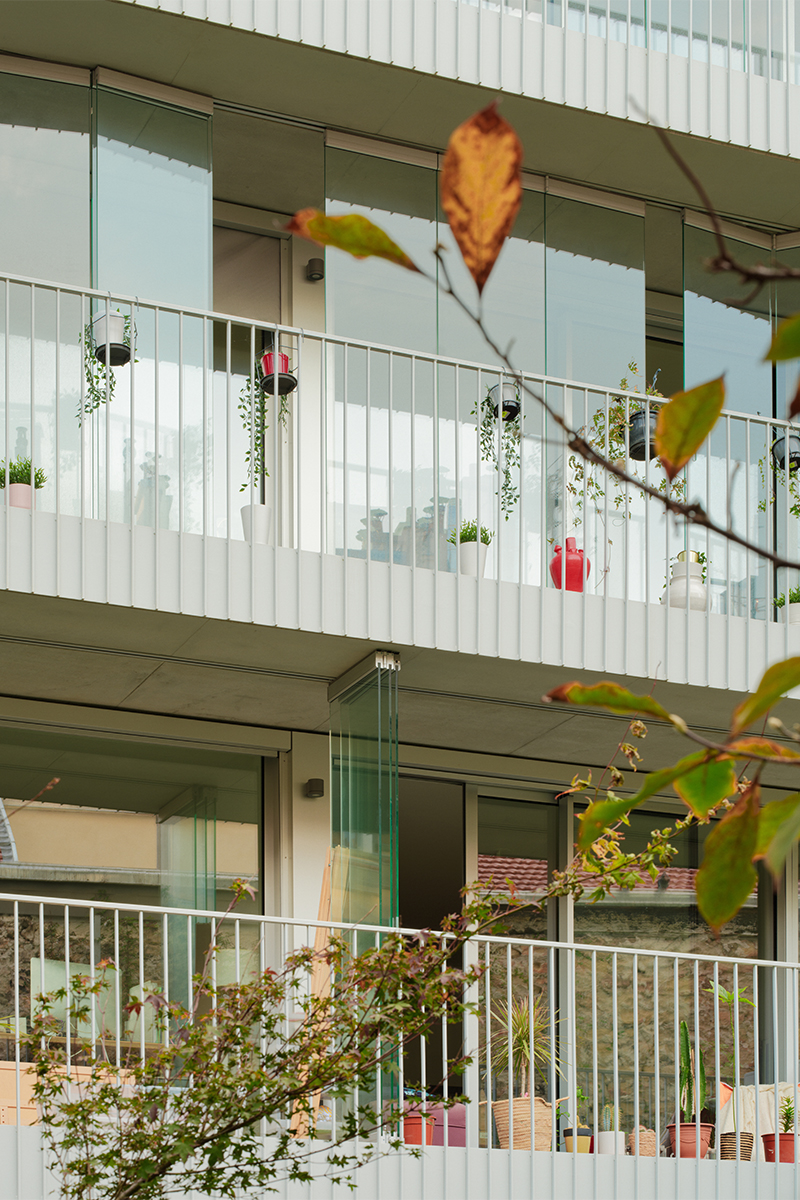 The facades, largely glazed, have a depth to accommodate winter gardens and balconies. The accordion panels allow for an infinite number of openings and situations. Through a simple play of filters and transparency, the occupation of this "in-between" generates a living, animated and evolving façade.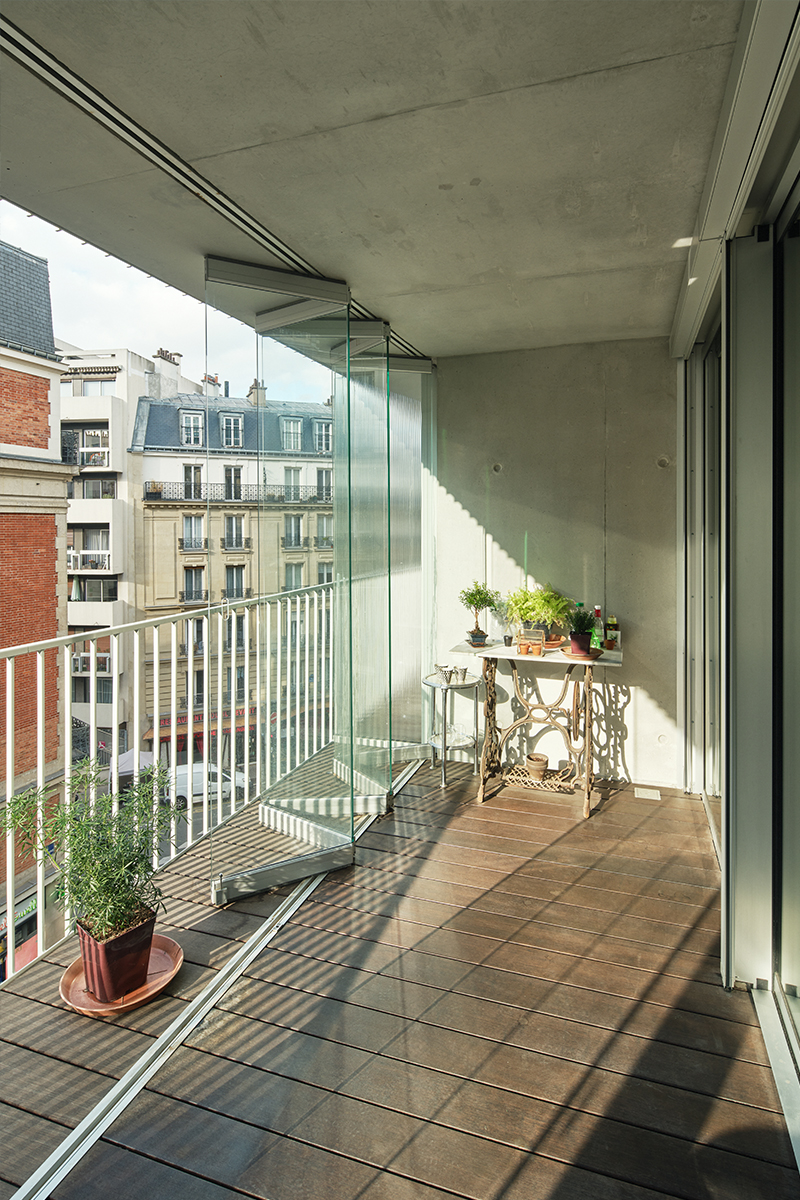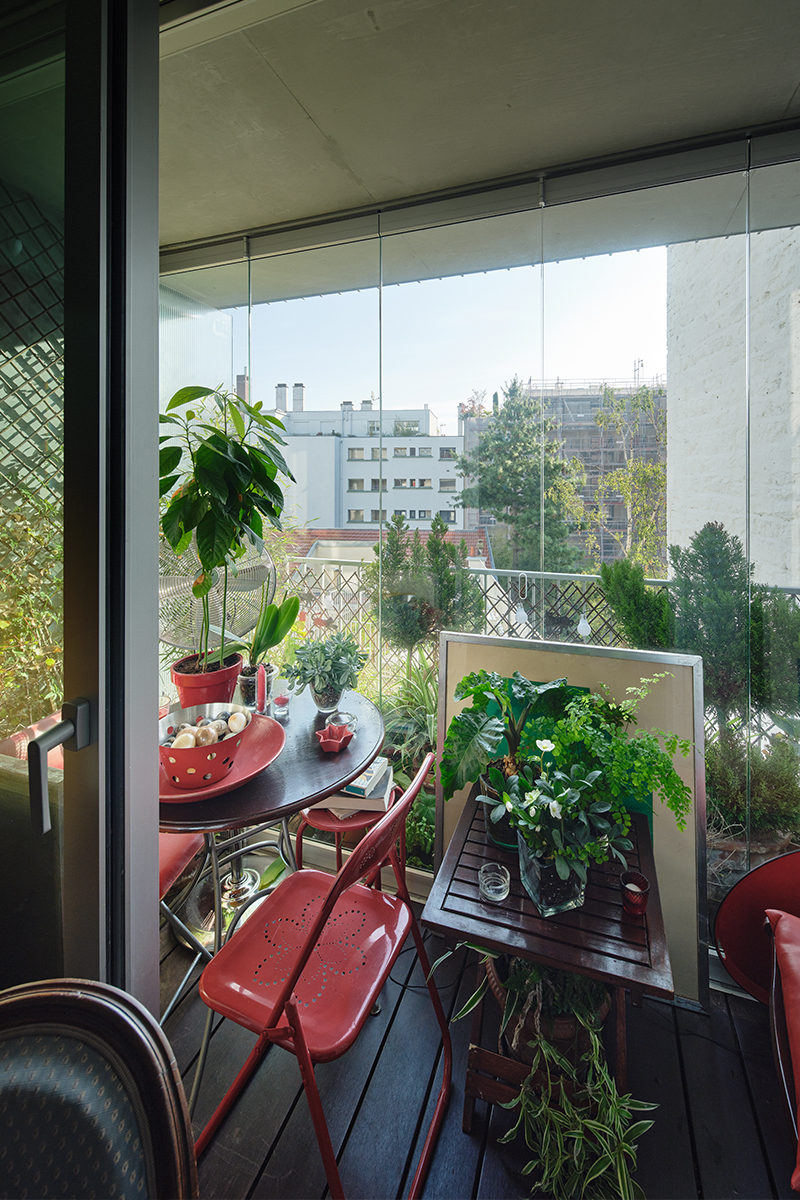 Team
EPDC (tce), MEBI (Costs), IETI (environmental), ALTIA (acoustics)
Program
93 housing (50 units for sale including 5 workshop apartments, 43 social housing units)