Housing and activities, Carnolès district
A new open and unifying district in a Mediterranean landscape
The site in which the project is being developed is a mountainous cirque where the Alps flow into the Mediterranean Sea in a spectacular way. It's a preserved territory where the presence of natural spaces can be felt all the way to the coastline, descending by jumps along the ledges. A former military site in the heart of the Carnolès district, the site is destined to host a new unifying centrality for the town of Roquebrune-Cap-Martin. It's an imaginary world that opens up: that of a hitherto closed site, a central but confiscated right of way, which will offer everyone a new shared and traversed landscape. The project emerges from the unique geography of this territory. The relationship to the horizon and the slope, to the views and orientations, to the wind and the light, sketch out urban and architectural devices on the scale of the block: horizontal lines of the balconies, free and flexible plans, telluric underpinnings from the site's rock, omnipresence of local vegetation, illuminated and ventilated paths, etc. The aim is to place people at the heart of a protective environment, to exalt a certain seaside lifestyle while radically anticipating the challenges of a climate resilience that has become inevitable.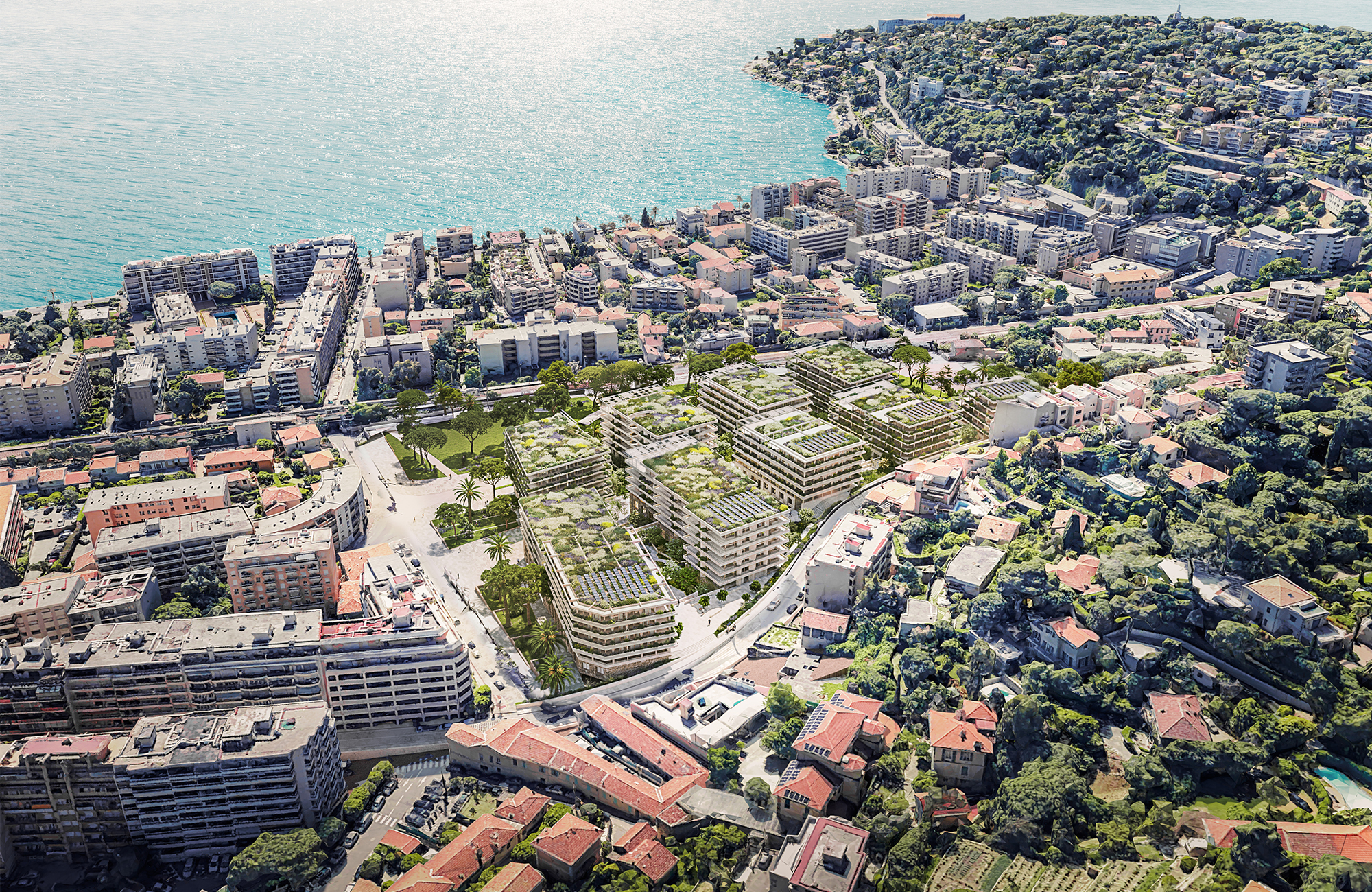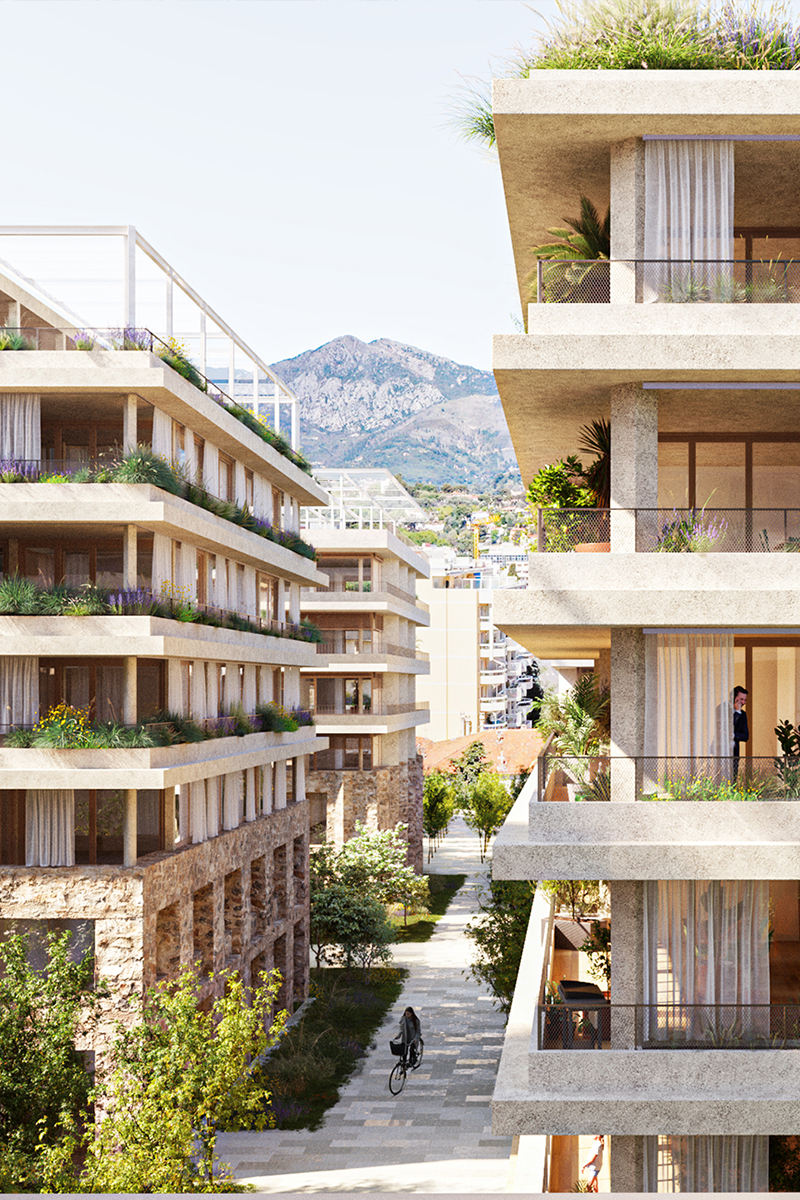 The architecture of the new complex is guided by an obvious constructive principle and common sense: each element has a function in the service of the quality of life and climatic comfort. This constant search for constructive frugality bears witness to the environmental ambition of the project, which demonstrates the ability to reconcile urban development and climate resilience.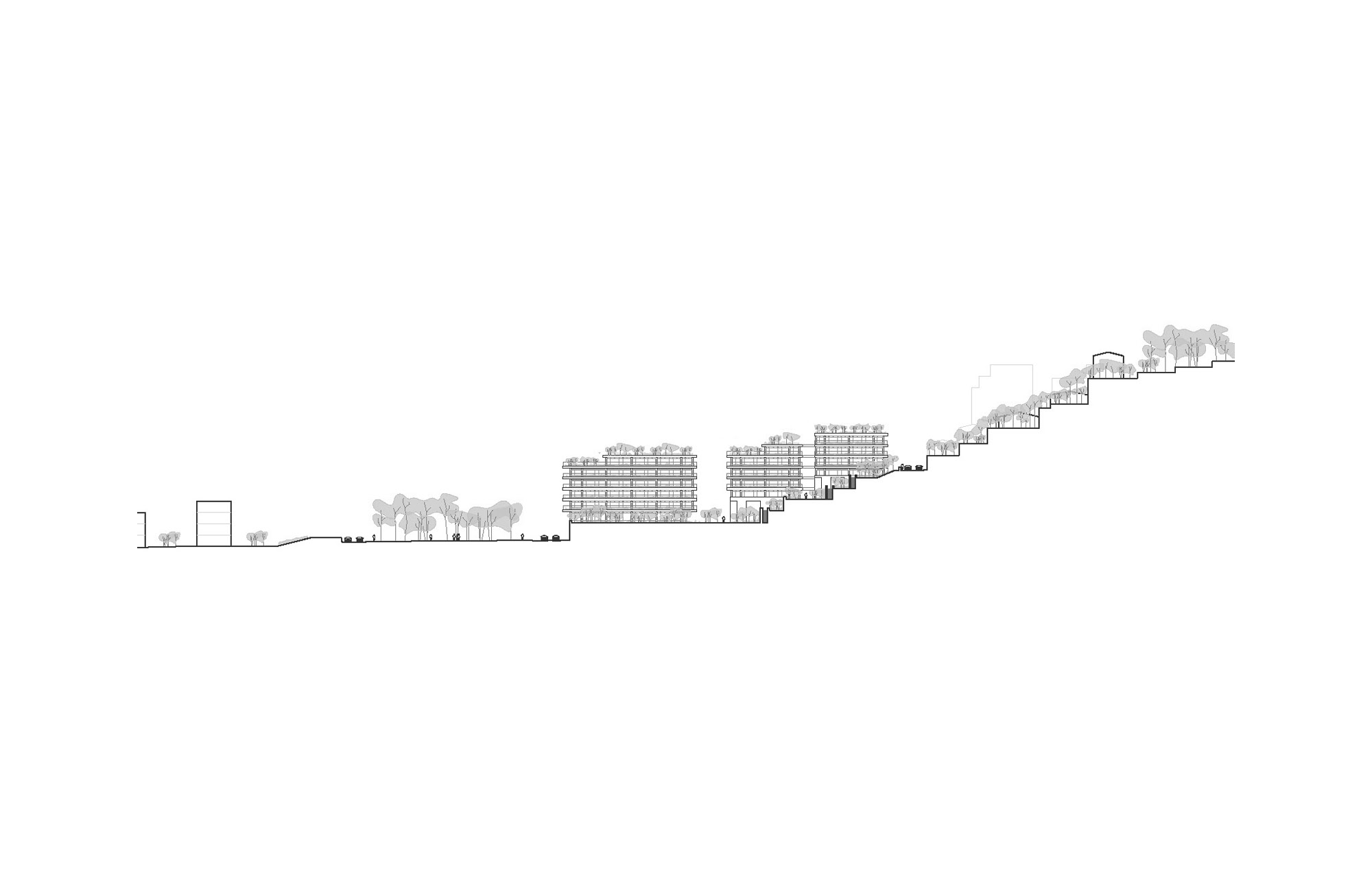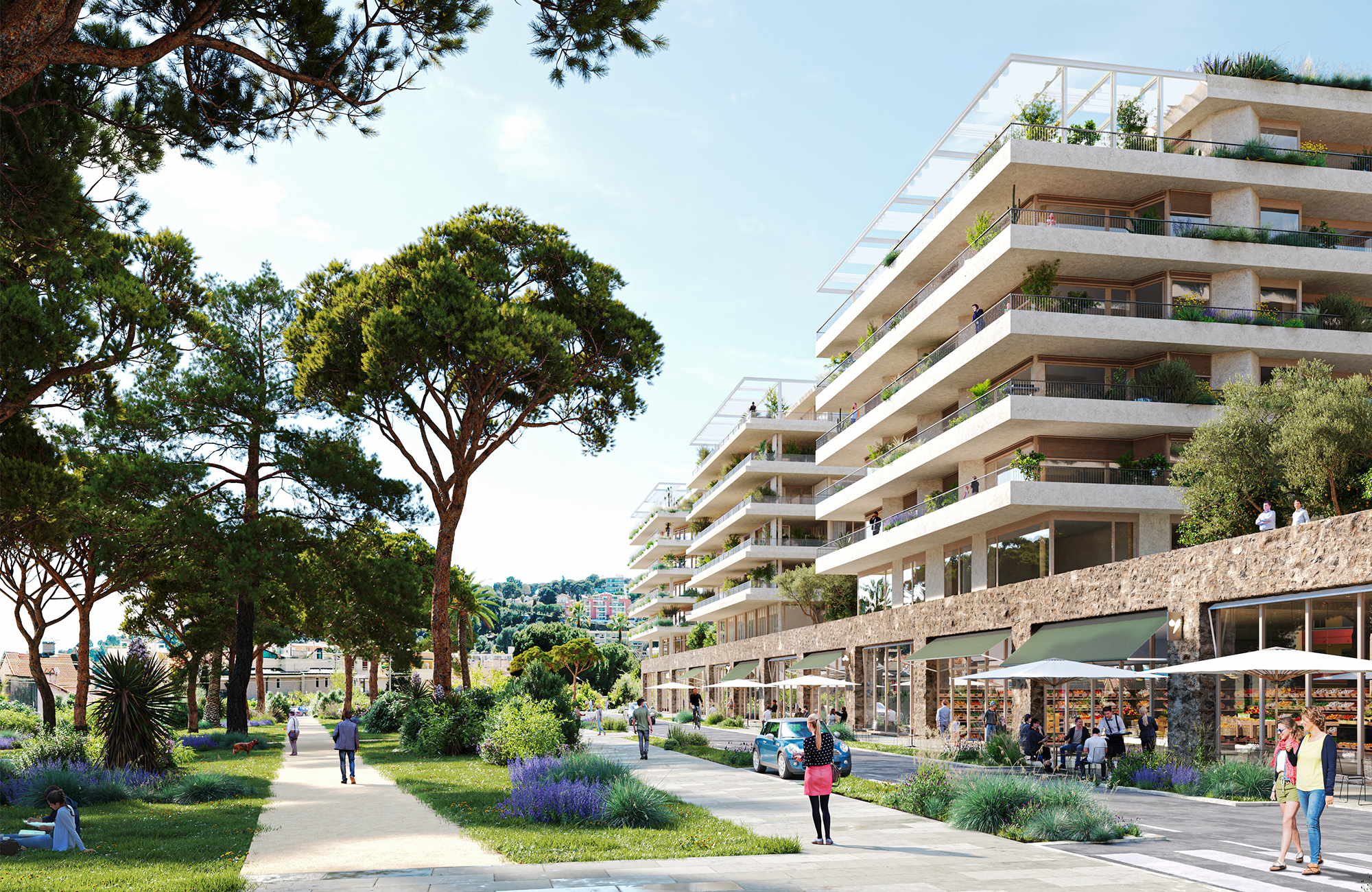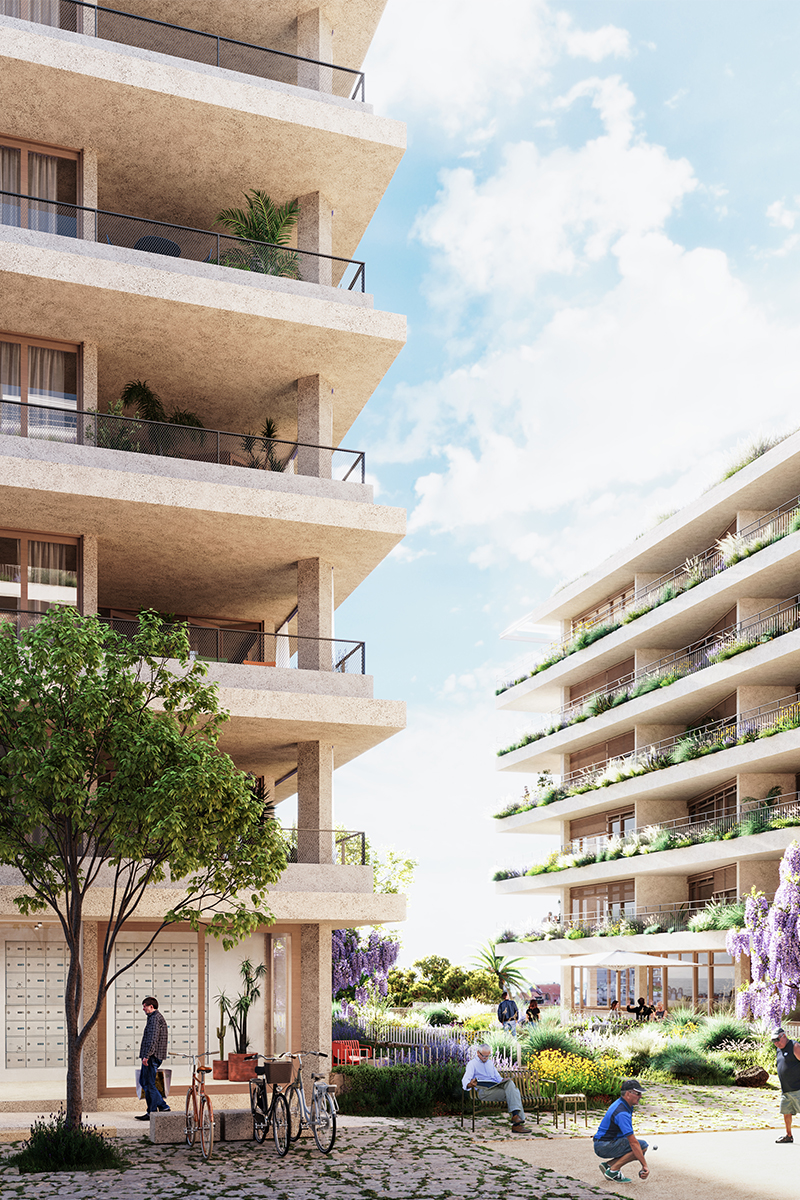 The chiselled facades open up diagonal views and leave room for generous outdoor spaces. Panoramic views are favoured, and the spandrels limit overheating in summer without obstructing the relationship with the landscape. Balconies of varying depths provide shade, night-time ventilation openings associated with shading devices, mineral materials with strong inertia and refreshing vegetation are all features that contribute to the creation of an envelope adapted to the Mediterranean climate.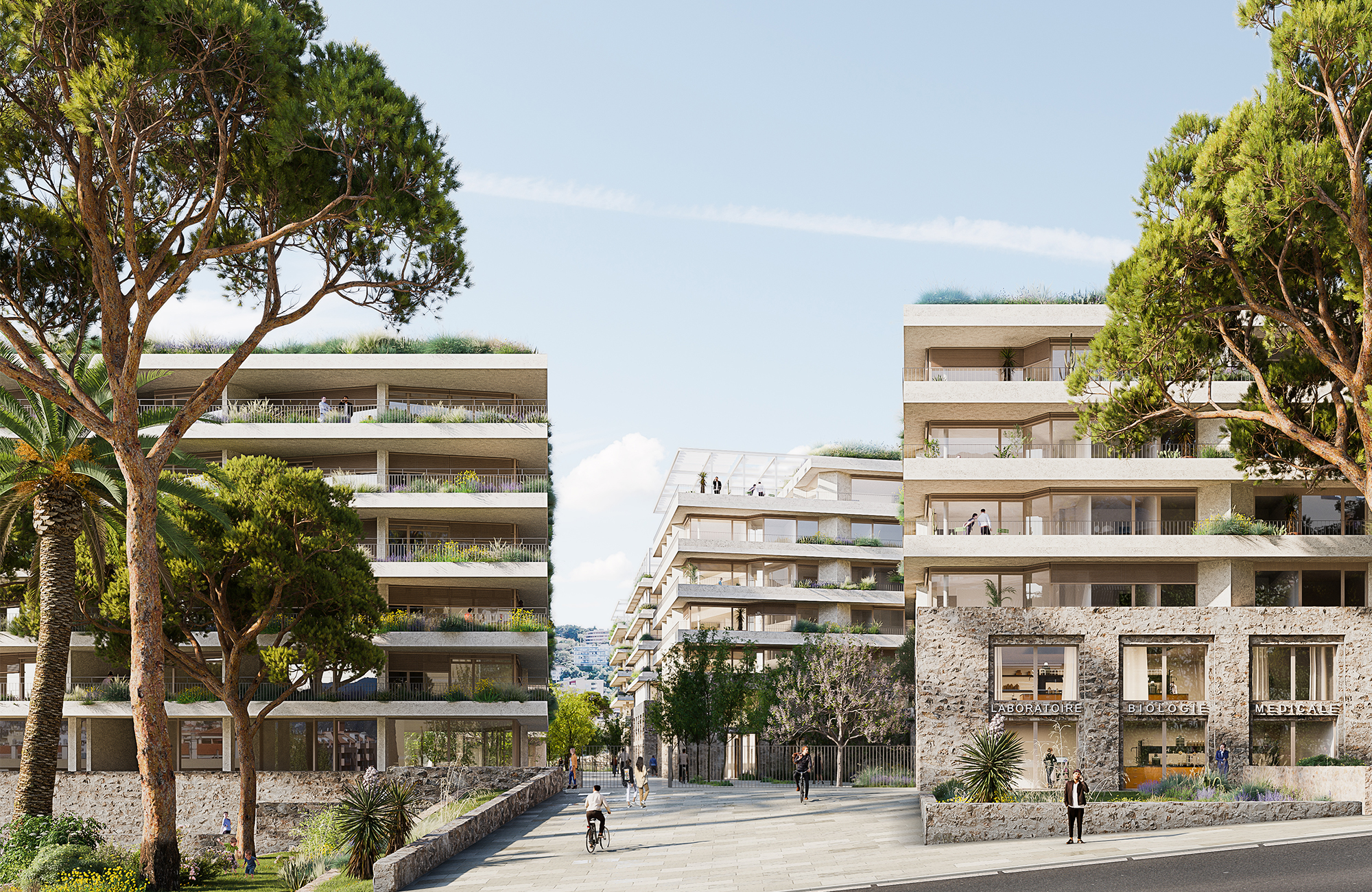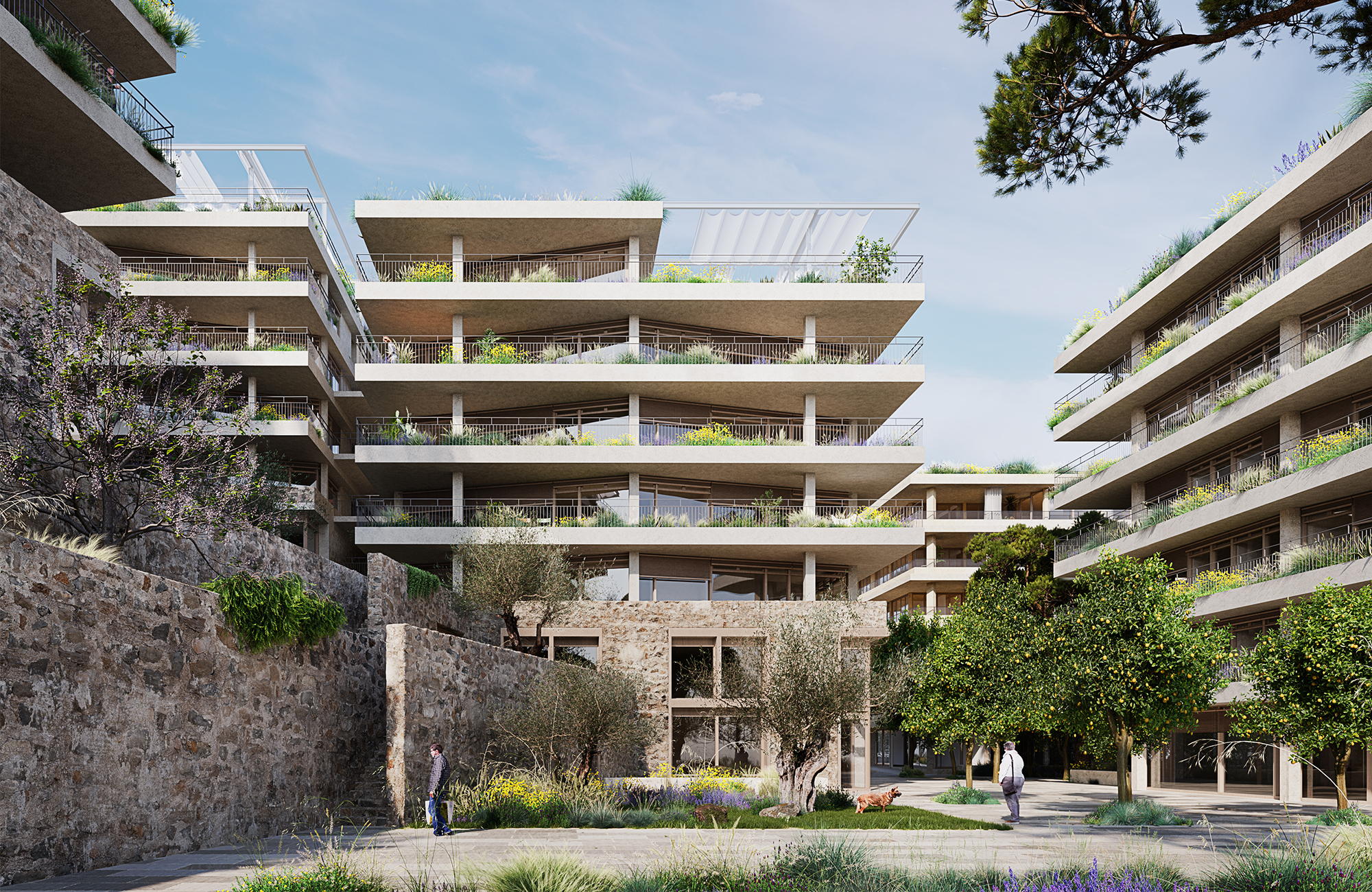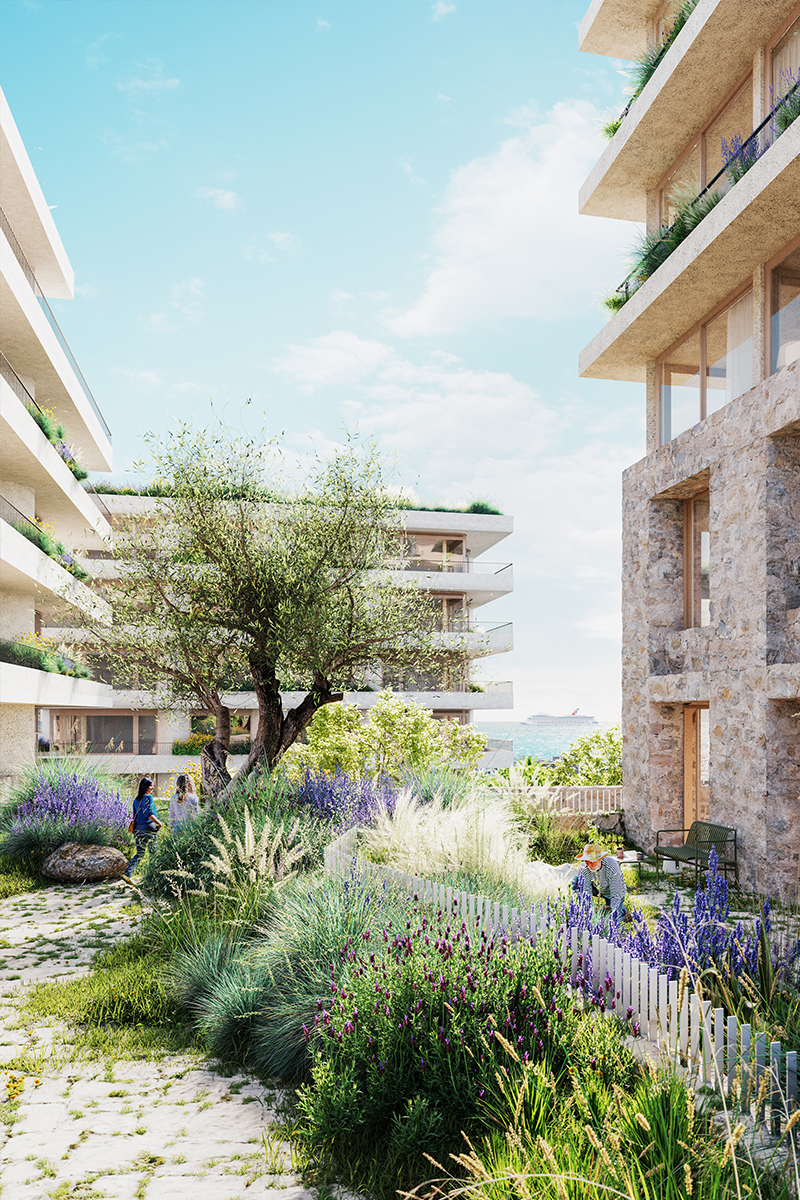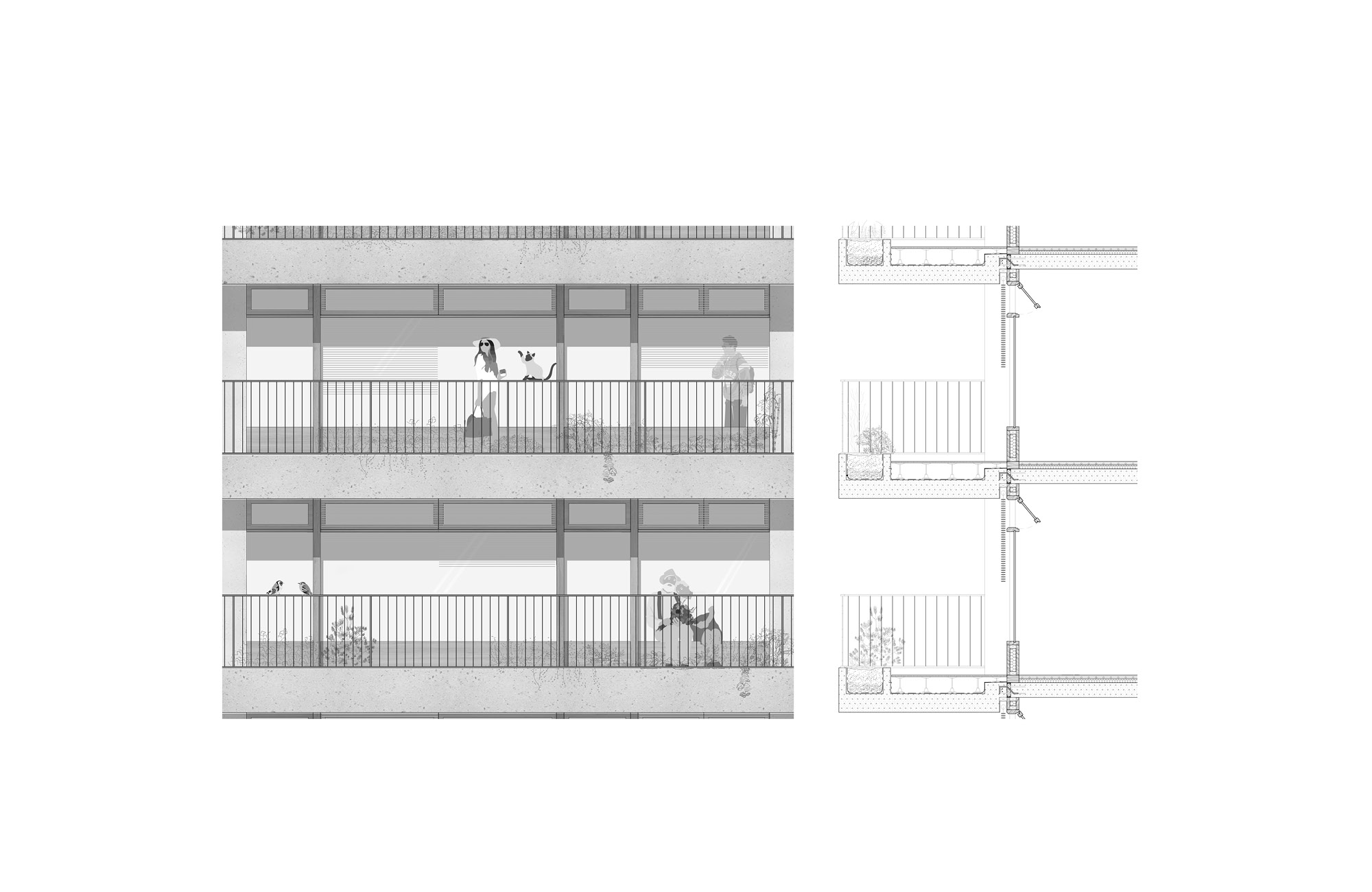 Designed with flexibility in mind, the dwellings are conceived as large platforms with few load-bearing elements, based on the free-form plan. The intimacy of the outdoor spaces is ensured by the integration of planted containers, allowing for distance between dwellings, while offering micro-landscapes in the immediate vicinity.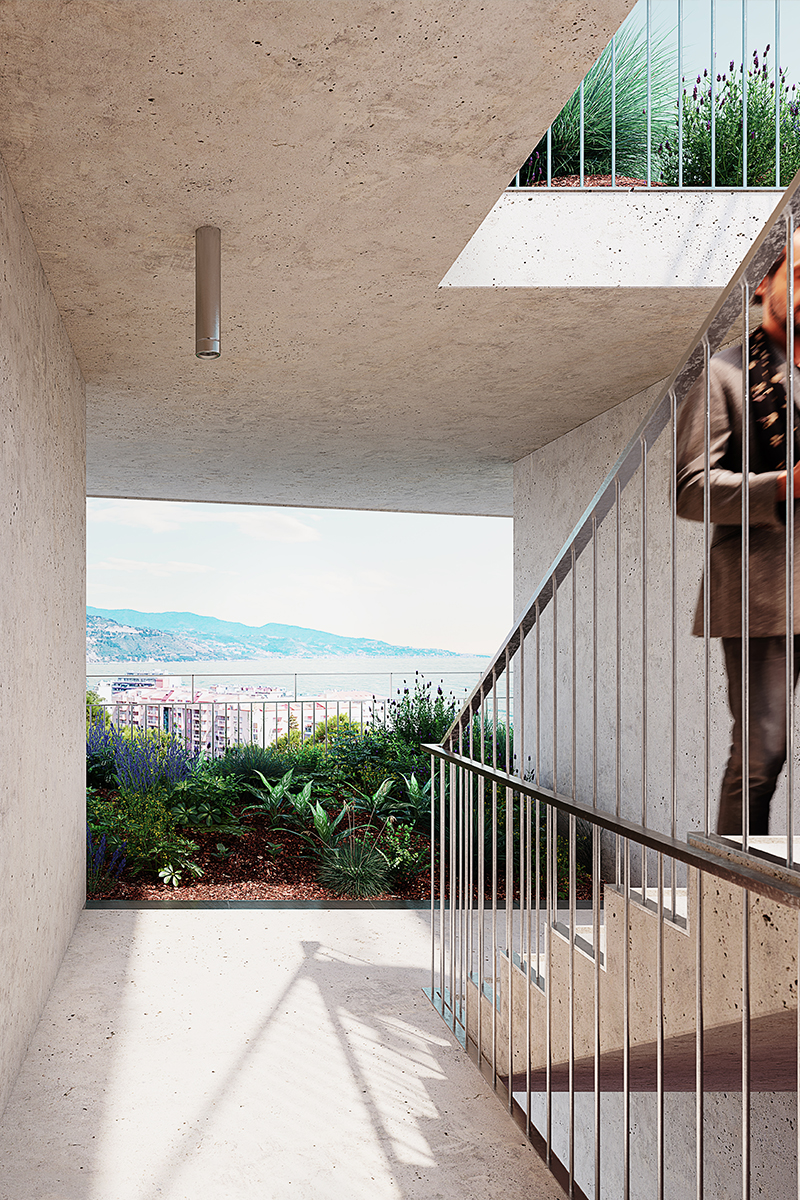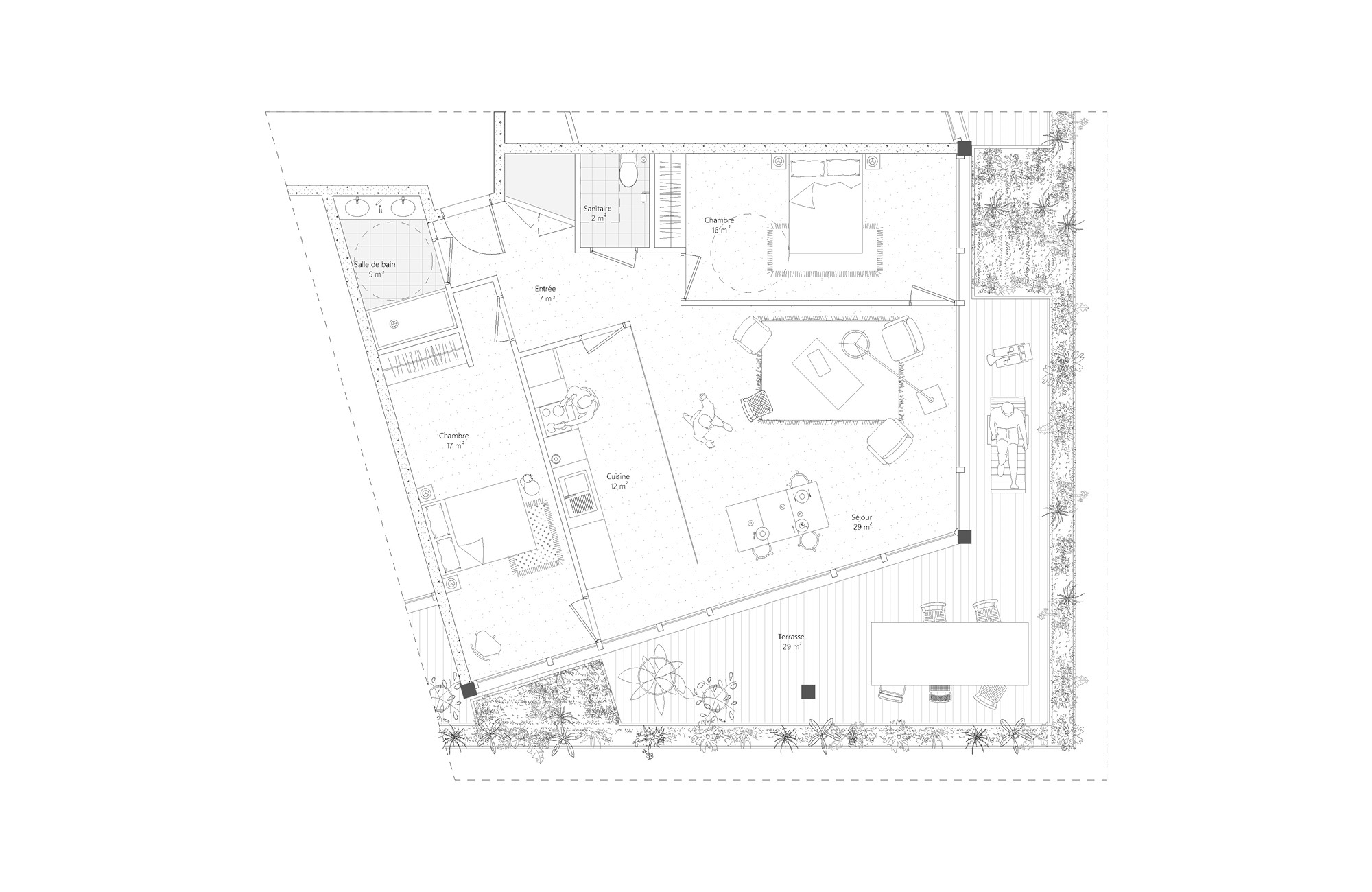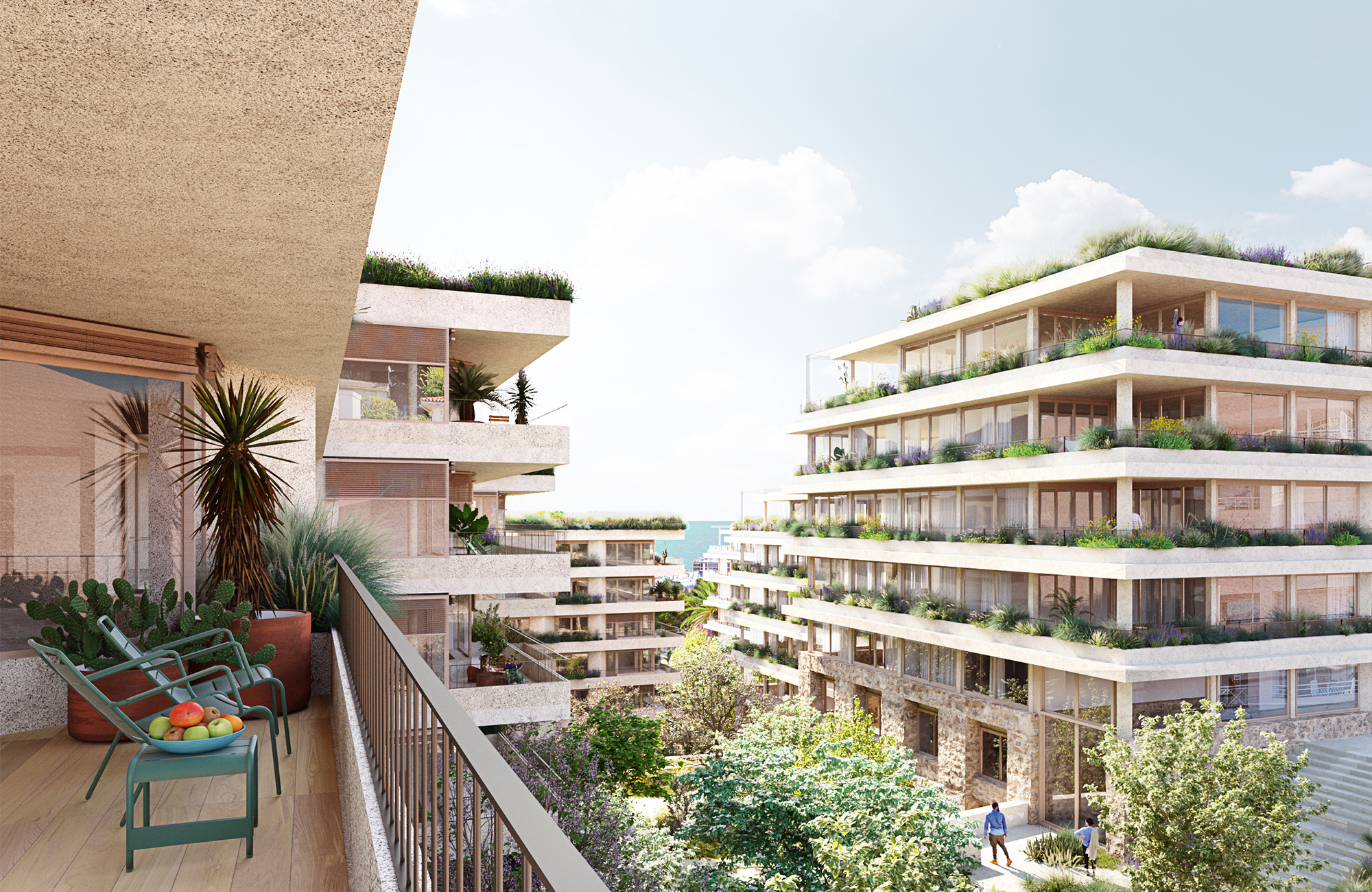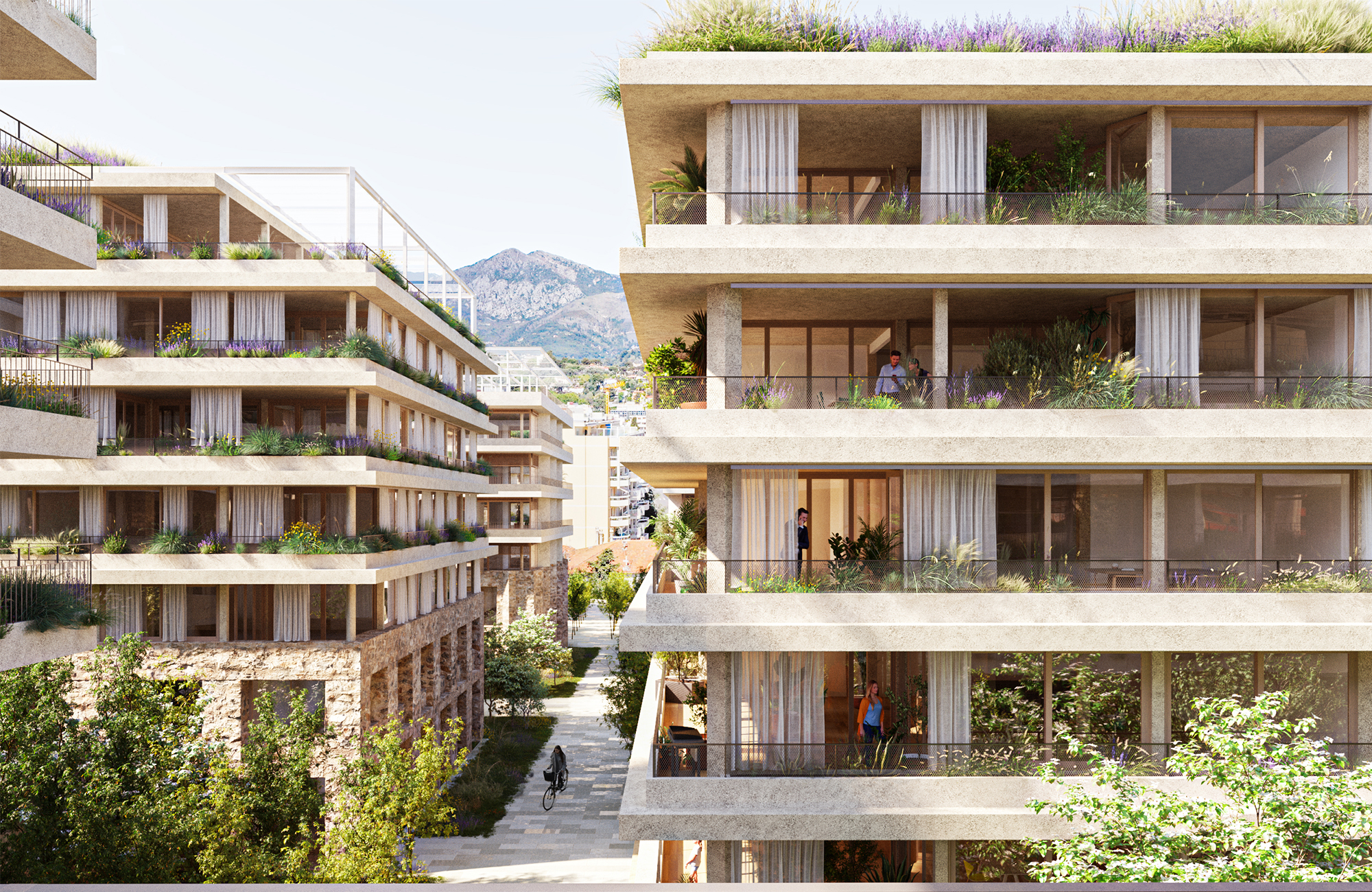 Location
Roquebrune-Cap-Martin (06)
Team
Coloco (landscaping), AIA (environment)
Associate architects
ChartierDalix (urban coordinator), Atelier Martel, Buzzo-Spinelli
Project manager
Mickaël Hassani, Manon Dolbakian
Program
19,500m² social housing, 11,200m² home ownership, 3,100m² shops, 1,450m² offices, car parks